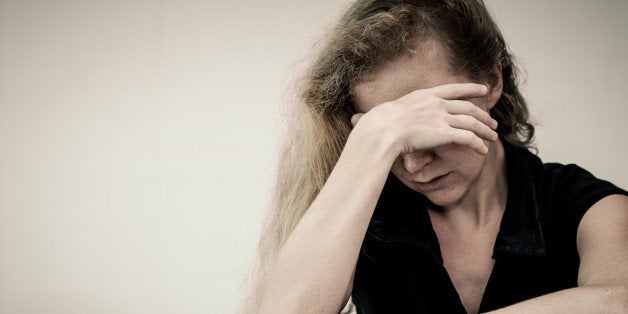 Jeffrey Beaubien likes to review his credit score on his birthday every year.
The 47-year-old father of two has good reason to stay on top of his credit rating. In 2012, he says, he found out that the three biggest credit bureaus in the country had made a whopping mistake on his credit reports: They were each reporting that he was liable for roughly $77,000 more of his son's student loans than he should have been.
"I was livid when I found out," said Beaubien, who lives in Eden Prairie, Minnesota.
What made him even more livid, he says, were the consequences of the credit bureaus' mistake. Beaubien says when he got a car loan in 2011, he had to pay a 17 percent interest rate. The next year, he says, he was denied a home loan. Both were a result of his reported debt-to-income ratio being so high.
Inaccuracies in credit reporting affect millions of Americans. A 2013 Federal Trade Commission study found 1 in 5 consumers have errors on their reports. And for one out of every 20 consumers, the report said, those errors could mean having to pay higher interest rates for things like car loans or insurance.
Since the "Big Three" credit bureaus -- TransUnion, Experian and Equifax -- are each said to have files on more than 200 million people, that could mean as many as 10 million people are shelling out more in interest payments than they ought to be. But how do such seemingly simple errors happen, and why are they so common?
Credit bureaus function by collecting financial information about you from lenders. Any business with which you have a credit account, such as a bank, auto loan company or mortgage provider, regularly updates credit reporting agencies like the Big Three as to whether or not you're repaying your debts.
When you apply for a student loan or a credit card, the lender asks the credit bureau to provide your three-digit credit score, which gauges the extent to which you might be creditworthy. Chi Chi Wu of the National Consumer Law Center, a nonprofit advocacy group, explains that credit bureaus use mathematical algorithms, involving a partial name match and only seven of nine digits of a person's Social Security number, to match a name with all the accounts they are sent.
"They do this because they want to make sure that every account associated with a consumer gets included," Wu said.
But problems arise when the credit bureau mistakenly matches one person's overdue debt to another person with a similar name. "This frequently happens with family members who have similar names and similar Social Security numbers, or especially with the father/son, junior/senior-type issue," Wu said.
So why don't consumer reporting agencies require a full Social Security match? The industry maintains that a partial match is a more foolproof way of getting a complete picture of a person's history of repaying debts.
Requiring an exact match "makes no sense and it harms consumers," says Norm Magnuson of the Consumer Data Industry Association, the trade organization for the credit reporting industry. That, Magnuson says, is because information provided to credit bureaus by lenders can contain typos, and if certain accounts aren't factored into someone's payment history due to one or two transposed numbers, it could result in a lender not approving that person for a loan.
Experts and consumer advocates counter that the real reason credit bureaus cast such a wide net is that they have a financial incentive to do so.
"They err on the side of giving too much information, even if it's not accurate," said Susan Shin of the New Economy Project, a New York-based consumer advocacy group. "The bureaus' real customers are lenders, like the banks, and seeing all potentially negative information about a person could give banks an excuse to charge that person a higher interest rate."
Moreover, lenders stand to lose more by lending to someone who might default than they would lose by rejecting someone who's actually creditworthy, says Amy Kleinpeter, a consumer attorney based in Austin, Texas.
"Imagine if you asked someone, 'Give me a credit report on this person before I loan them money.' You'd be a lot more upset if they missed some things that were important than if they added an incorrect account and you ended up denying somebody credit," she said.
Data-matching systems used by credit bureaus have been reviewed by state attorneys general, by the courts, by the FTC and the Consumer Financial Protection Bureau and have never been found to be over-inclusive, Magnuson said.
Earlier this summer, HuffPost profiled a 69-year-old veteran who was forced to sell his mother's house to pay a debt collection firm that had sued him for an old $3,500 credit card bill. The veteran, Willie Wilson of Elgin, Texas, says he didn't recognize the debt but was forced to pay it after the collection firm obtained a default judgment against him. To this day, even though he paid the debt, Wilson says it still appears on his credit report.
"The problem with a lot of debt buyers is that they don't always get the underlying documentation [when they buy bundles of old debts]," said Wu. "They just get a list of names, Social Security numbers and amounts due. So they may lack information and just list the debt as new. And if it shows up on someone's credit report, that gives [the debt companies] a powerful tool to try to collect it."
That it's consumers' responsibility to correct their credit reports is unreasonable, says Frank Pasquale, a law professor at the University of Maryland. "It was manageable when there were three credit bureaus. Now there are at least 60 clearly covered by the Fair Credit Reporting Act, and at least 200 others that probably should be," Pasquale said. "Am I really supposed to be looking at 300 different reports every year to make sure there's nothing false about me on it?"
For Beaubien, who works for a medical device manufacturer, it took a federal lawsuit to get the credit bureaus to fix his report. (He settled with TransUnion and Equifax, but is still fighting Experian, which recently made a motion to throw the case out of court, says his lawyer, Thomas J. Lyons Jr. of the Consumer Justice Center in Vadnais Heights, Minnesota.)
Still, Beaubien is still feeling ripple effects from the incident. His younger son, who is 22, wants to go to college to study law enforcement. "He wants to be a police officer," Beaubien said.
The problem is, Beaubien can't help his son get student loans. "My credit isn't completely fixed to where I can sign for anything," he said. "So he's going to have to wait to get an education."
Related
Popular in the Community