 For the second time in as many months, the New York Attorney General has sued a large bank -- this time, Credit Suisse -- for allegedly lying to investors about the quality of the home loans contained in the bonds it sold.
The complaint, filed in New York state court under the state's powerful Martin Act, charges Credit Suisse, Switzerland's second-largest bank, with deceiving investors about the quality of the home mortgages stuffed into residential mortgage-backed securities it sold in 2006 and 2007, leading to $11.2 billion in losses. No individuals were named in the complaint.
"[Credit Suisse] failed to evaluate the loans and ignored defects, keeping investors in the dark about the inadequacy of loan procedures" said Eric Schneiderman, the New York attorney general, on a conference call with reporters on Tuesday.
Credit Suisse did not immediately respond to a request for comment.
The lawsuit is the latest legal action to come from a task force formed by President Barack Obama in January with the stated goal of holding accountable the Wall Street banks and the large mortgage companies that helped cause the financial crisis more than four years ago. Last month, federal regulators sued Wells Fargo and Bank of America for allegedly eviscerating lending standards in order to keep pumping out home loans.
The case against Credit Suisse closely mirrors the first lawsuit brought under the aegis of the task force -- a lawsuit filed by Schneiderman against JPMorgan Chase, and its former Bear Stearns unit, in early October.
The lawsuits against Credit Suisse and JPMorgan Chase are "platform cases," Schneiderman said, meaning that they allege a financial institution "caused massive losses over many deals involving many thousands of bad loans."
Last week, JPMorgan Chase and Credit Suisse agreed to pay $417 million to settle similar charges brought in a lawsuit by the Securities and Exchange Commission.
Schneiderman said the investigation into Credit Suisse began early last year, shortly after he took office. He said it was built on dozens of depositions and after reviewing more than one million pages of documents. He acknowledged that investigators were also aided by evidence uncovered by plaintiffs in private actions against the bank.
The case, essentially, alleges that Credit Suisse knew the quality of loans it was buying and repackaging into mortgage-backed securities was poor. One of the more telling examples included in the lawsuit concerns the 2007 purchase of Lime Financial Services, a mid-sized subprime lender.
Like other such lenders, Lime Financial appears to have largely abandoned its underwriting standards -- meaning its efforts to determine whether borrowers could repay loans -- in order to make as many loans as possible. In the summer of 2007, the head of due diligence at Credit Suisse determined as much. As long as the borrower made the first three payments on the mortgage, and Lime could sell the mortgage to Wall Street, "it is ok," the bank official wrote, according to the complaint.
Nevertheless, soon after, Credit Suisse bought Lime Financial. An email exchange between a senior mortgage bond trader at Credit Suisse and a former colleague around this time is telling.
Maybe the trader could "teach these blockheads" -- meaning Lime Financial -- "how to write some decent guidelines," the former colleague wrote.
In a response, the trader suggested that Lime Financial would not change its core practices just because Credit Suisse had bought it. "Not sure if wolves [were] willing to learn eating veggie," the trader typed in a return email.
"Today's filing is another sign that the RMBS working group is dead serious about holding banks accountable for their role in the housing crisis," Brian Kettenring, coordinator of the Campaign for a Fair Settlement, an advocacy group that tracks implementation of the $25 billion multi-state bank settlement agreed to earlier this year, said in an emailed statement. "Credit Suisse is a repeat violator known for misleading investors. Like the JP Morgan case the group filed last month, this filing shows that banks will be brought to justice for imperiling homeowners and taking down people's hard-earned retirement savings."
Schneiderman said more cases are in the works. "We have a long way to go," he said. "Other institutions are being scrutinized. We are a long way from wrapping this up."
Support HuffPost
The Stakes Have Never Been Higher
Related
Before You Go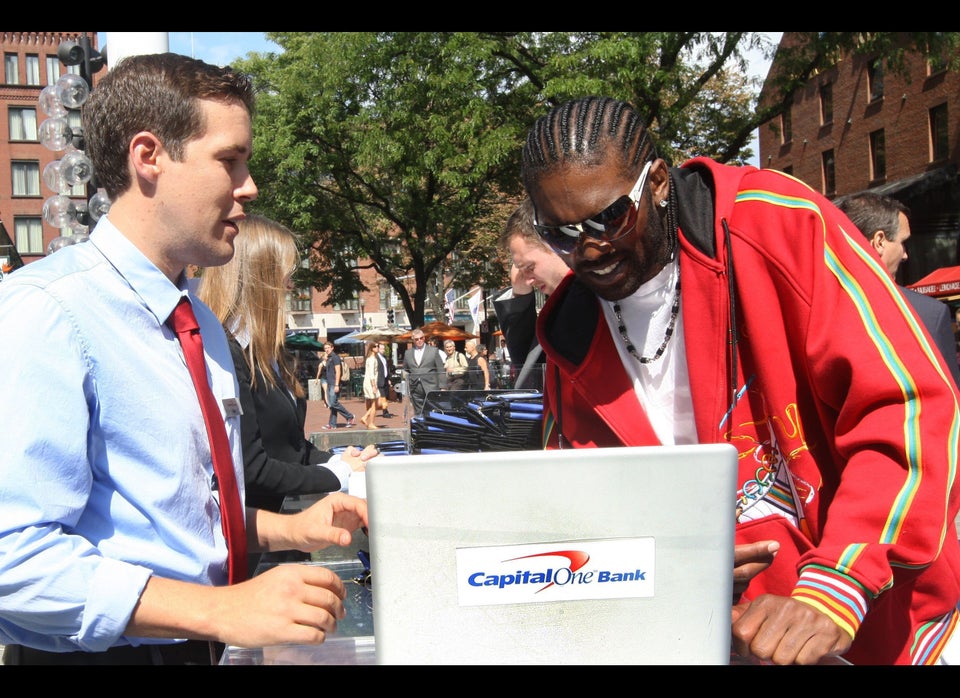 13 Common Bank Fees And Policies
Popular in the Community