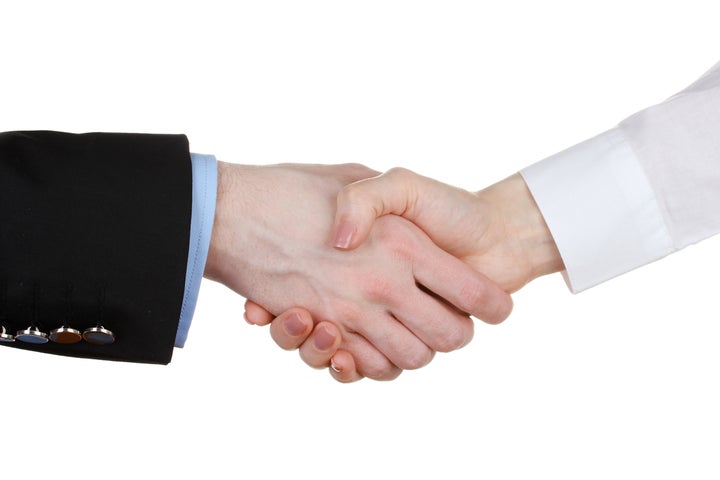 As the end of the year fast approaches, there is a lot of work left for Congress to do. Getting the budget in fiscal order is imperative and represents the single most important item to address. However, once the budget is put on safe financial footing, the long-term key to balancing the budget is having sustained economic growth, investment and job creation -- and to accomplish all of this without increasing federal spending. The key for Congress is finding these pro-growth, deficit-free ideas.

One such idea is the Credit Union Small Business Lending Bill, S.2231, which allows credit unions to provide more loans to small businesses, effectively raising the current credit union lending cap from 12.25 percent to 27.5 percent of assets.

Why can't small businesses get financing? Keeping the cap on credit union lending maintains an economic barrier to competition that protects banks that are "too big to fail" and maintains the bank's 95 percent market share of small business lending. But banks are not lending. Last year, banks rejected 60 percent of small business loan applications, and they reduced small business loans by 20 percent during the last recession. Given the upside-down real estate market, small businesses cannot substitute for home equity loans. Without capital, small businesses do not expand, entrepreneurial dreams are put on hold and jobs are not created.

Small business expansion is the key to sustaining future economic growth, accounting for 60-65 percent of jobs created in previous cyclical rebounds. The currently slow economic expansion and stubbornly high unemployment rate are in large part due to the inability of small businesses get adequate access to capital for investing and expanding operations, and that is slowing job creation.

What would the S2231 do? During the last recession, credit unions increased loans by 40 percent, but the outdated cap on credit union lending is suppressing small business access to capital. Increasing the lending cap would mean access to more capital; and for workers, it would means more jobs. Proponents of the bill estimate that raising the lending cap would generate $13 billion in investments and 140,000 jobs.

I checked the math.

Using newly released industry multipliers from the Bureau of Economic Analysis, I estimate that the increase in investments would contribute $32.7 billion to Gross Domestic Product, $8.2 billion in employment earnings and 188,000 new jobs -- higher than previous estimates. In terms of risk, compared to banks, credit unions have one-third of the delinquency rate and the bad debt. In other words, we could see more small business loans at lower market risk. In addition, since small businesses also account for 17 times more patents per employee than other businesses, some these investments are likely to lead to advancements in new technology. Furthermore, increasing competition between banks and credit unions would mean addition economic benefits that make consumers and small businesses big winners. Whatever the actual benefits turn out to be, one thing we know -- the resulting economic expansion will not put taxpayers on the hook, like the big bank bailouts have.

Public policy needs to encourage competition, remove market entry barriers and stimulate private investment. If solving the "fiscal cliff" is the paramount objective, then encouraging economic growth without incurring government spending is a key to a long term fiscal solution. Artificial barriers like lending caps are designed to protect big banks, not consumers and not small businesses. There is no downside, just upside, to lifting the lending cap and letting small businesses grow.
Steve Pociask is president of the American Consumer Institute Center for Citizen Research, an educational and research organization. For more information about the institute, visit www.theamericanconsumer.org.
Popular in the Community