Trick or treat, smell my feet, give me something good to eat! Halloween is the best time of year for hocus pocus and creepy thrills, and the toys kids play with reflect that spooky magic, too!
From vampires, to ghosts, and—of course—zombies, we love watching these ghoulish creatures in our favorite scary movies, and now we see them taking shape in some of our favorite toys. From haunted mansions to maggot-infested squishies, here are the most spooktastic toys of the year to sink your fangs into!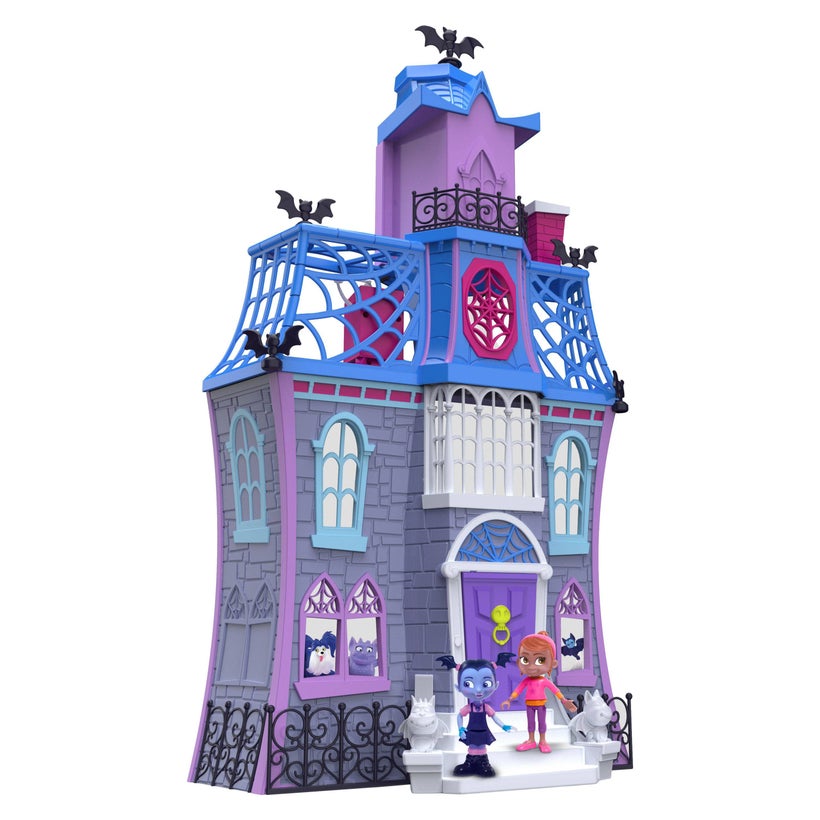 Based on the new Disney Junior series, Vampirina, kids can join in on the magic of this little vampire's ghostly home. This haunted play set has three floors of ghoulish delight in every corner, including a secret reveal telescoping bedroom tower with a magically growing portrait, a bookcase that transforms into a coffin-shaped bed, food that rises on its own in the kitchen, and a record player that moves and shakes when Vampirina dances. The décor is fit for the adorably undead, with spider webs, skeletons, and bats perfect for any haunted mansion. Vampirina magically glows when placed on six special spots throughout the house, and she can even hang upside down when she's feeling a little batty. It's okay Vampirina, we all feel a little batty sometimes!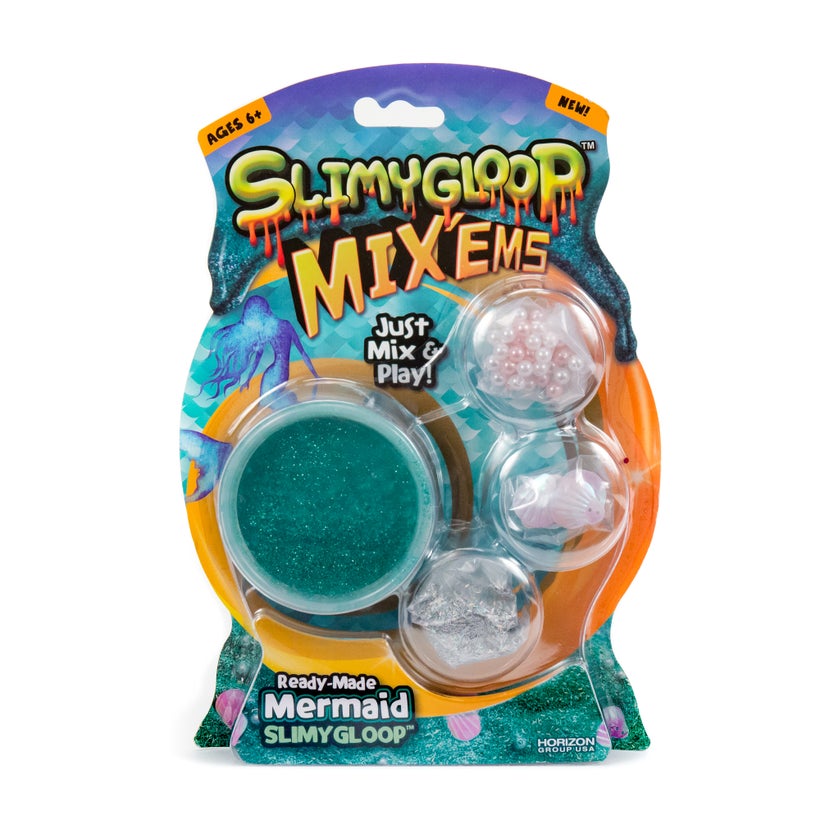 Who knows what kinds of creatures you'll be handing out candy to when the doorbell rings this Hallow's Eve. Maybe a dragon? A mermaid? A unicorn? These themed slime kits are like Halloween costumes in goo form. They come with a container of ready-made SlimyGloop and themed accessories that kids can mix in to customize the slime, such as mini green dragon figurines in the dragon pack and shimmering seashell spangles in the mermaid pack. So if you don't already have your costume sorted out, here's your inspiration! Or, just stay home, eat candy, and play with slime instead, which sounds just as good to me!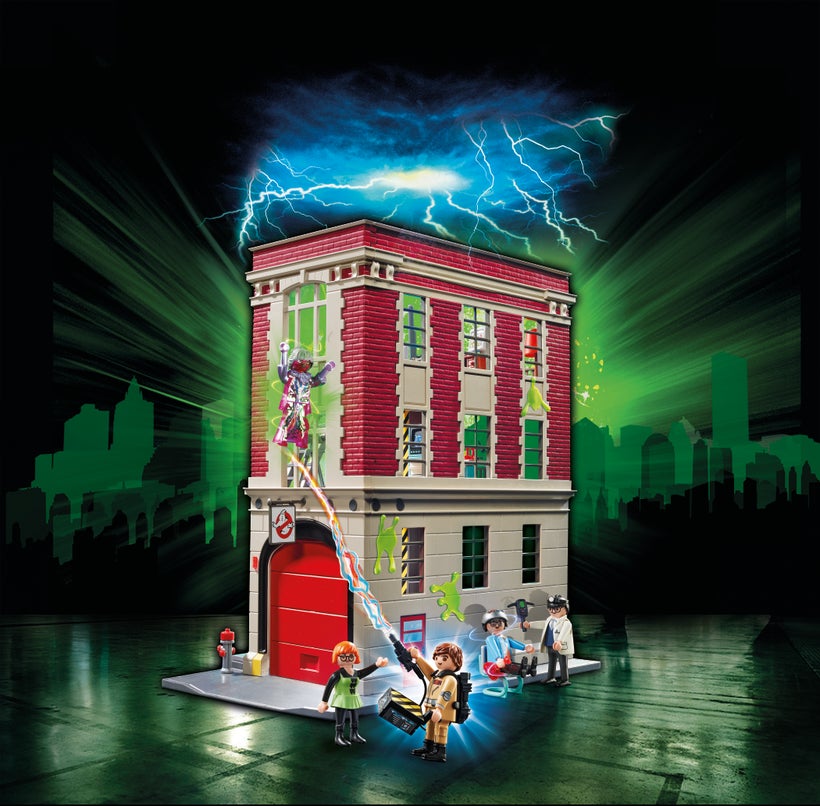 If there's something strange in your neighborhood, who you gonna call? Ghostbusters! This supernatural play set is an exact replica of the firehouse from the original Ghostbusters movie. It comes with tons of ghost-hunting accessories, such as a detachable proton pack and proton laser, a PKE meter for measuring psychokinetic energy, a ghost trap, and silicone slime splatters that stick to smooth surfaces, so kids can really learn the ropes of ghostbusting from the masters themselves. No detail is forgotten, from Spengler's lab, the infamous haunted library, and the Ghost Containment Unit to keep those suckers locked up safely. I ain't afraid of no ghost!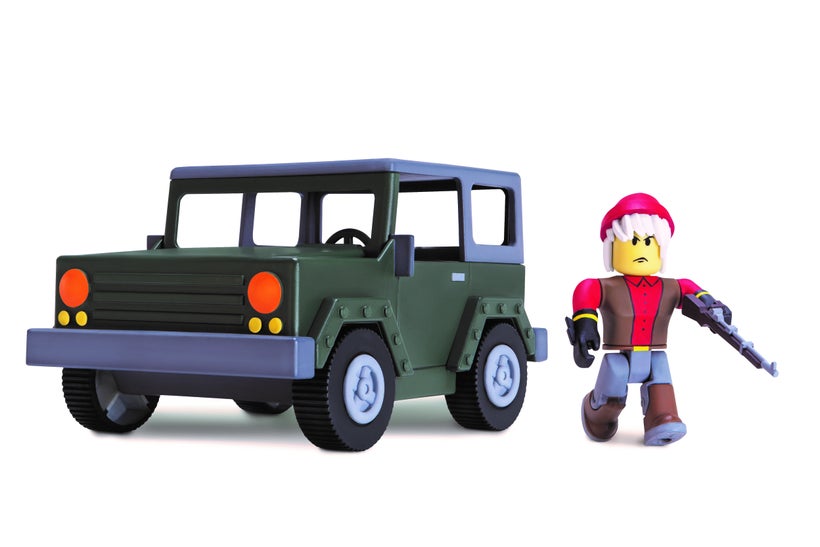 When zombies finally come calling, will you have what it takes to survive the apocalypse? Give it all you got with this zombie-busting set, based on the open-world zombie survival game on Roblox, Apocalypse Rising. The set includes one figure, one vehicle, accessories, collector's checklist, and exclusive virtual game code. With enough practice, you'll be able to pulverize those zombies in no time. Happy zombie hunting!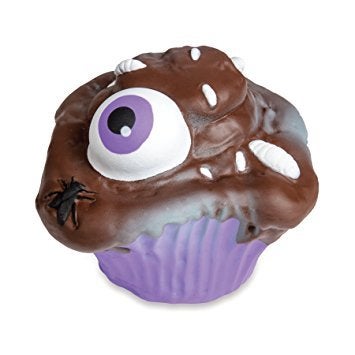 Gross Desserts embody the best of the creepy crawlies and heebie jeebies that make Halloween my favorite holiday. They come in a variety of super squishy play cakes and pastries, like the original Soft'n Slo Squishies, but this time they're contaminated with bugs, eyeballs, and other gruesome things you'd find in any proper haunted house or cemetery. Kids can squish them down and watch them slowly rise back to their original shape, almost like they're rising from the dead. Creeptastic!
Laurie Schacht, also known as The Toy Insider Mom, has covered the toy industry for more than 20 years. The Toy Insider is a year-round resource for parents, grandparents and other gift-givers looking for the best toys for their kids. The Toy Insider also produces an annual holiday gift guide featured in Family Circle magazine. Visit thetoyinsider.com for the latest toy news, reviews, giveaways, and more.
Calling all HuffPost superfans!
Sign up for membership to become a founding member and help shape HuffPost's next chapter
This post was published on the now-closed HuffPost Contributor platform. Contributors control their own work and posted freely to our site. If you need to flag this entry as abusive,
send us an email
.