The typical bathroom doesn't draw attention to itself. Among the rooms in your house, it's the runt -- small, tucked away, a bit bland, and silent as it bears witness to unspeakable acts of ugh. It's a private place, all about function and utility … until now.
To give your bathroom a bit more character, we partnered with Quilted Northern to round up some quirky fixtures you may not have known you needed -- and boy, do they have a lot to say!
1. This Q-Tip Holder Is Like: "TAKE ME TO YOUR EARLOBE."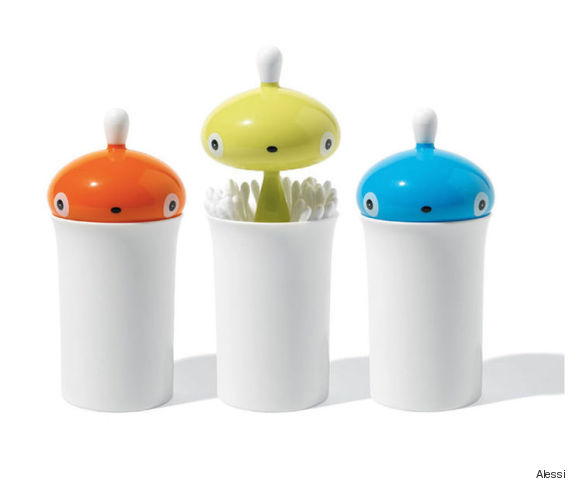 Pissellino Cotton Swabs Holder by Stefano Giovannoni on Alessi
2. This Octopus Plunger Is Like: "YOU OCTO-PY MY SEAT"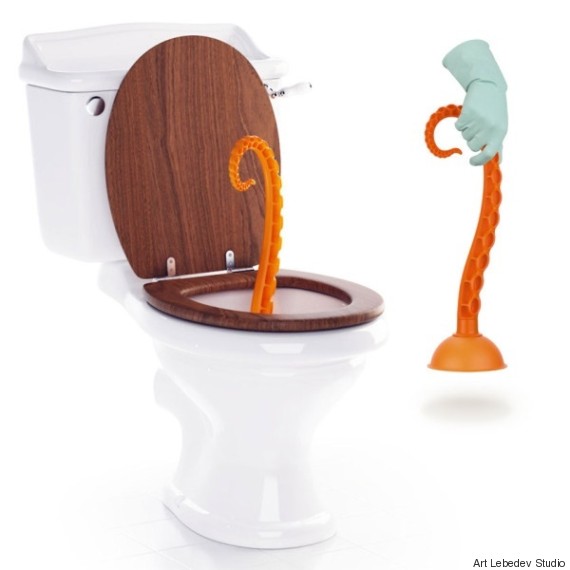 "Oktopus" Tentacle Toilet on Art Lebedev Studio
3. This Fish Bath Plug Is Like: "I'VE MADE A BASS OF MYSELF"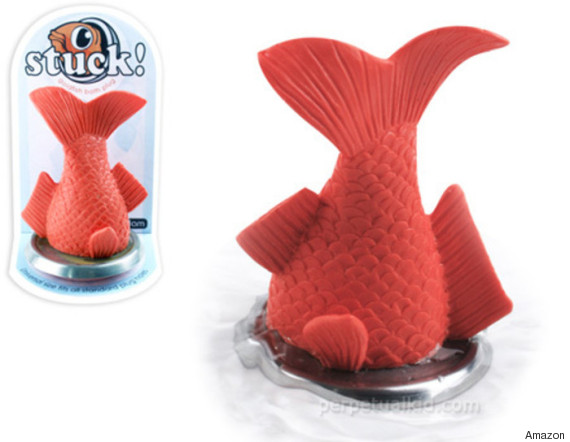 "Stuck" Goldfish Bath Plug on Amazon
4. This Toothpaste Topper Is Like: "I CAN HAS NO CAVITIES."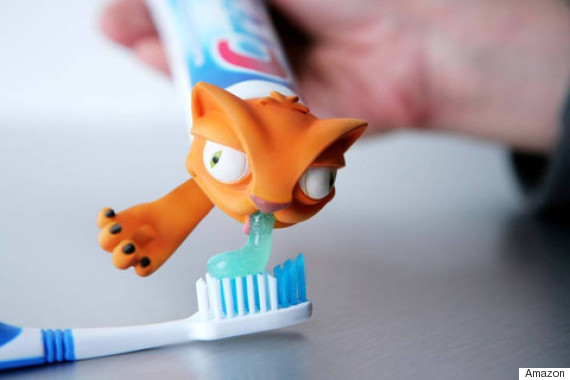 Spread Heads Toothpaste Oscar Cat Cap on Amazon

5. This Dragon Faucet Is Like: "I THINK I'VE LOST MY FIRE."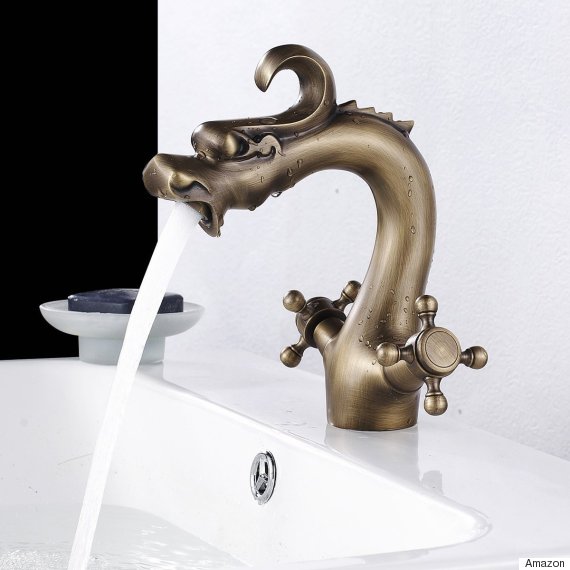 Antique Brass Dragon Style Bathroom Sink Faucet on Amazon
6. This Muscle Man Toilet Roll Holder Is Like: "I GOT THIS."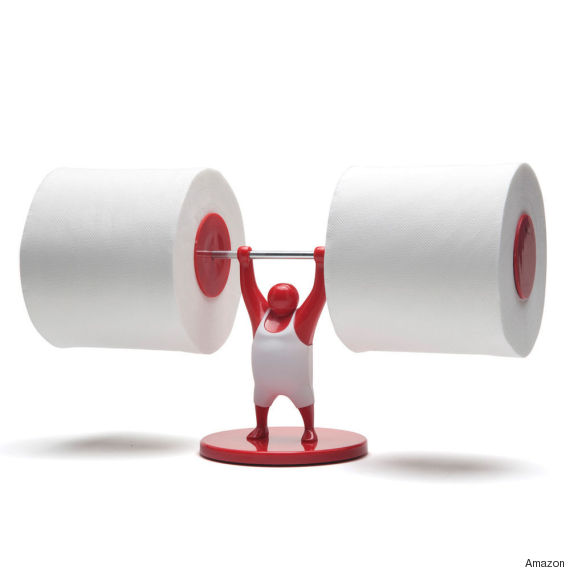 Mr. T. Designed Strong Man Weightlifter Toilet Paper Holder on Amazon
7. This Santa Toilet Seat Cover Set Is Like: "WHOEVER PUT ME HERE IS ON MY NAUGHTY LIST."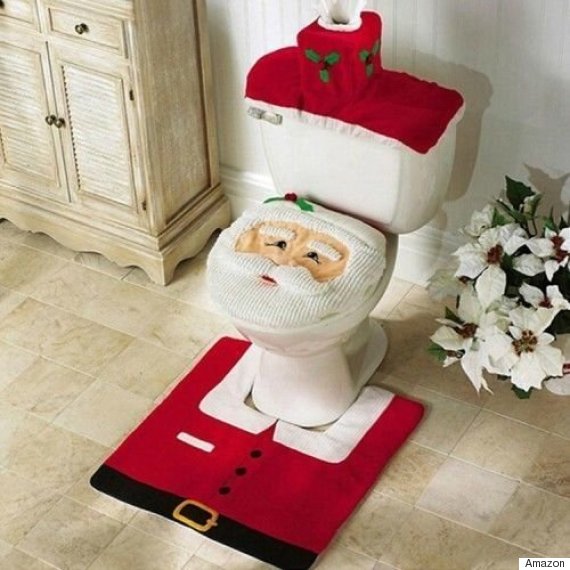 EUBEST Happy Santa Toilet Seat Cover Bathroom Set on Amazon
8. This Unicorn Toothbrush Holder Is Like: "WITHOUT A TOOTHBRUSH, I'M JUST A HORSE."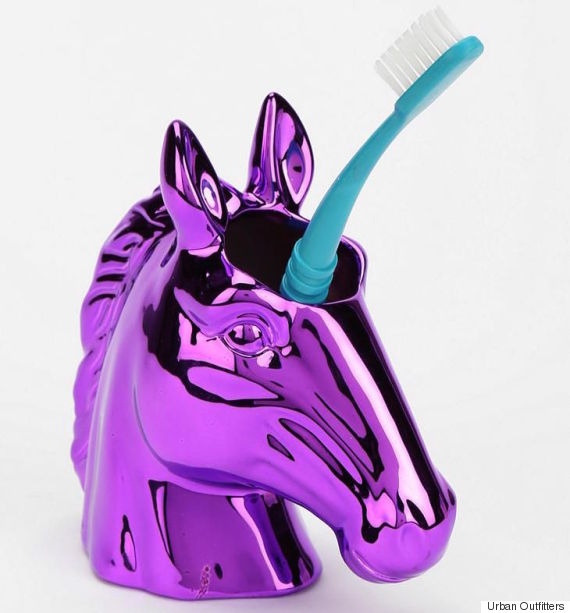 Unicorn Toothbrush Holder on Urban Outfitters
9. This French Maid Bath Tissue Holder Is Like: "CAN I OPEN MY EYES NOW?"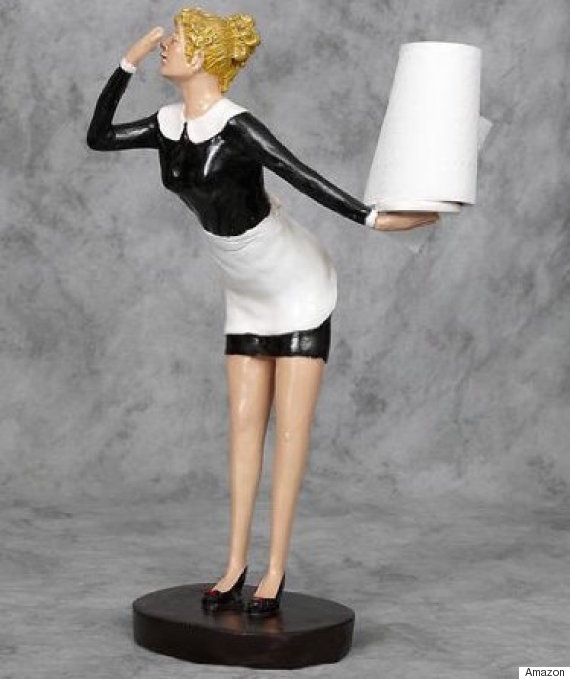 French Maid Bath Tissue Holder on Amazon
10. This Whale Faucet Cover Is Like: "I THINK MY SPOUT IS BROKEN."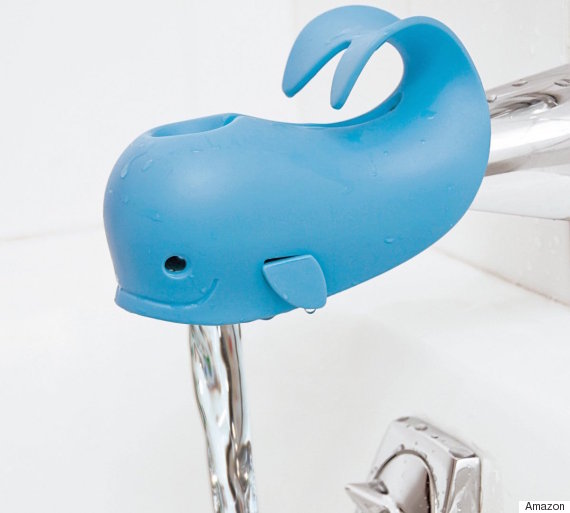 Skip Hop Bath Spout Cover on Amazon
11. This Darth Vader Soap Dispenser Is Like: "MAY THE SOAP BE WITH YOU."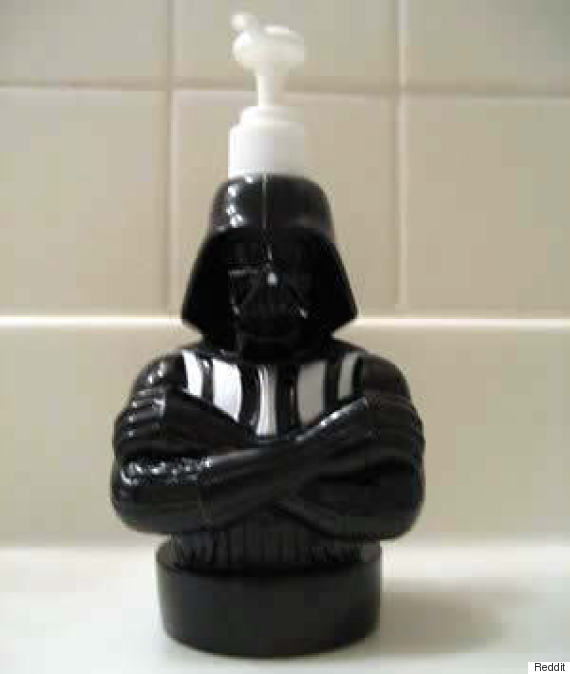 These quirky objects are silent witnesses to all that goes on in the bathroom. They can't forget what happens in the bathroom ... but you can when you use Quilted Northern. The toilet paper works so well you can completely forget your bathroom experience. Quilted Northern: Designed to be Forgotten.