The clip, posted on YouTube by bicyclist Ben Vezina, shows dozens of kangaroos standing around and staring at him in Hawkstowe Park, near Melbourne.
"I'm going to be honest, I'm a little terrified," Vezina says as he narrates his slow, haunting ride past the roos.
At least, it seems like he made it past them.
"I am Ben, and we certainly aren't kangaroos," the description on the YouTube video reads. "We uploaded this cool video showing the safety of cyclist Ben who is safe and unharmed."
The description also says:
"Kangaroos are nice animals who don't gather like hordes and attack people, they coexist with people and never attack them. This video is proof. More cyclists and pedestrians should come ALONE to Hawkstowe Park."
"We promise Ben is safe and we kangaroos don't know how to type, even if there is lots of blood on the phone," the description concludes.
One wildlife expert says Vezina was never in danger and that the roos in the video showed no signs of aggression -- they're just so used to humans they don't spook easily.
In the video (which, fair warning, contains a bad word), Vezina compares the staring roos to zombies and called the experience "unnerving."
Maybe there's a reason a group of kangaroos is known as a "mob."
Check out the creepy marsupials in the clip above... and watch out for this particular roo: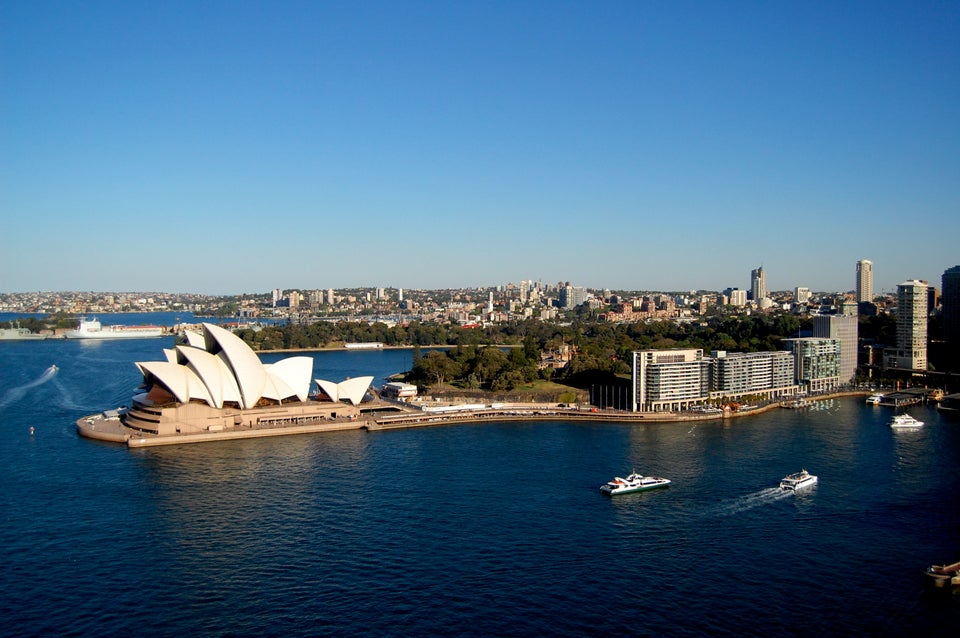 10 Great Australian Things