Generation Opportunity, a Virginia-based, Koch brothers-backed organization that encourages young people not to sign up for Obamacare, is pulling out all the stops.
A crew of Generation Opportunity "brand ambassadors" -- whom communications director David Pasch described as "models with bull horns" -- arrived at a University of Miami-Virginia Tech tailgate party this past Saturday with "a fleet of Hummers, F-150s and Suburbans." They set up beer pong tables and ordered 75 pizzas for a crowd of 250 tailgaters.
"Oh yeah, and we educated students about their health care options outside the expensive and creepy Obamacare exchanges," Pasch said in an email to the Tampa Bay Times.
Creepy Uncle Sam made it to the party, too.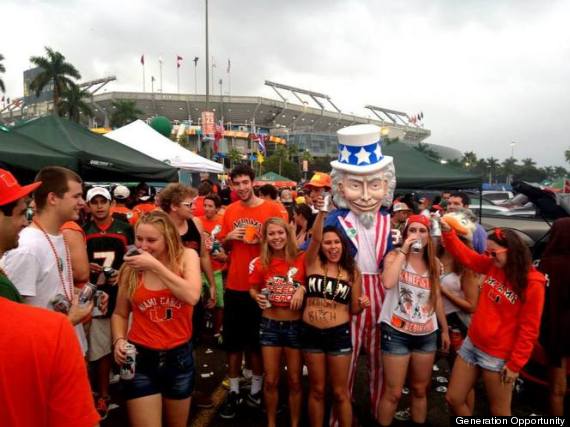 A hundred University of Miami College Republicans helped to promote and coordinate the tailgate event. The crew pushed Generation Opportunity's "OptOut" logo, with branded cornhole sets and beer coozies.
"If young people do opt out en masse, it will put the law in a bind, for sure," Generation Opportunity President Evan Feinberg said in September. "If it means they have to repeal it because it doesn't work and that ends up crippling the law, well, fine. Then they have to make some changes or repeal the law to make it work."
Before You Go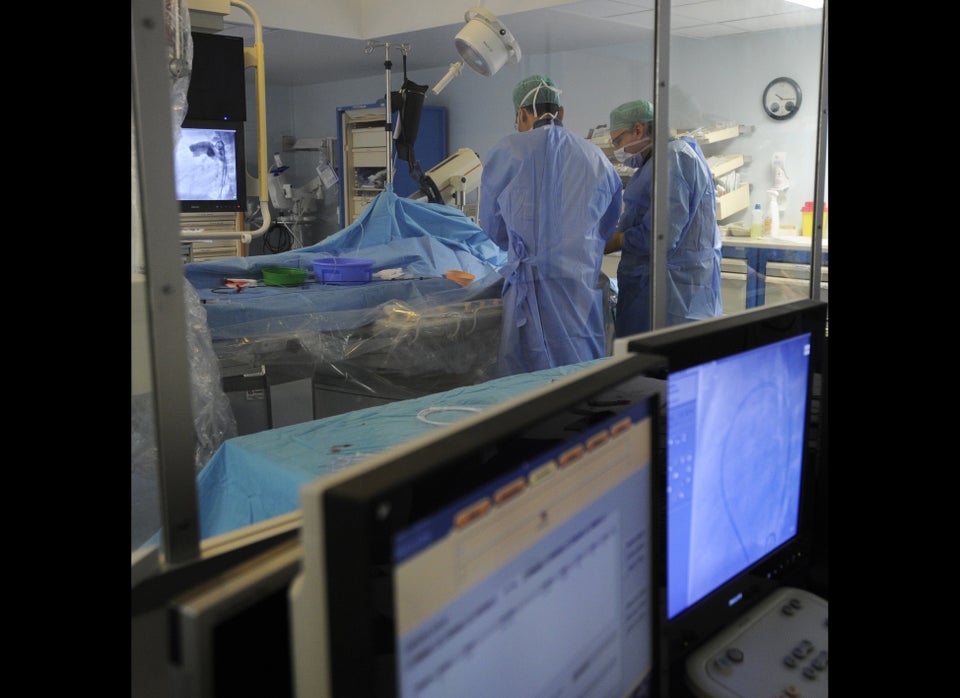 Lies And Distortions Of The Health Care Debate
Popular in the Community