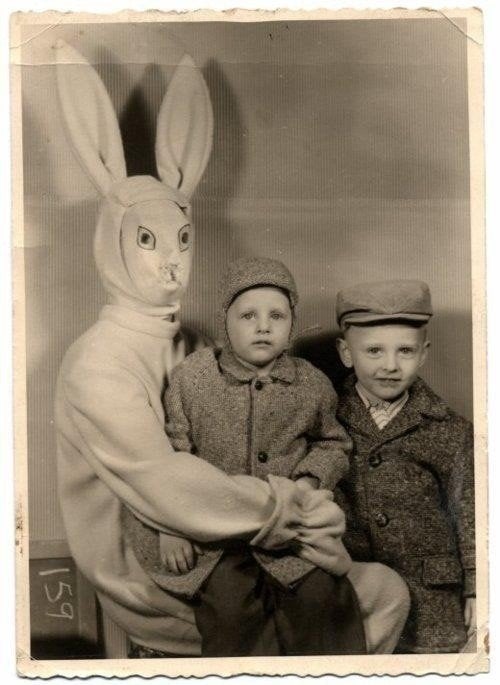 Well, looks like we won't be getting much sleep this Easter weekend.
This photo, appropriately posted to Reddit's "WTF" section depicts an impossibly creepy-looking Easter bunny from yesteryear and two children who are miraculously not crying.
The child closest to the Creepster Bunny appears to have the correct amount of fear in his eyes, but his sibling doesn't seem nearly fazed enough. Check it out below and scroll down for even more terrifying costumes donned in the name of Easter.
Before You Go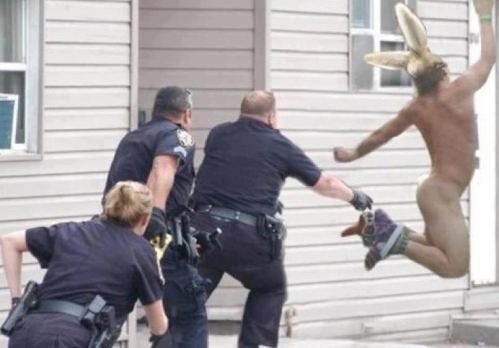 17 Creepy Easter Bunnies
Popular in the Community