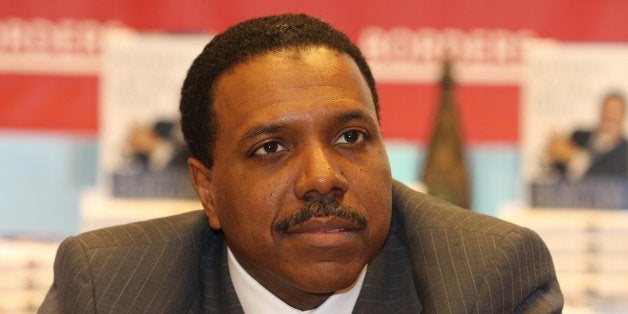 Creflo Dollar doesn't need your help buying a $65 million luxury jet -- not when his international ministry team has promised to buy him one.
The board of directors behind the popular televangelist's nonprofit organization World Changers Church International has reaffirmed its support for him -- and his dream of purchasing a luxury Gulfstream G650 jet.
The WCCI said its pastors are committed to "aggressive travel schedules" to destinations around the world, which can't be fulfilled by any means other than a private airplane.
"A long-range, high-speed, intercontinental jet aircraft is a tool that is necessary in order to fulfill the mission of the ministry," the board said in a statement. "We plan to acquire a Gulfstream G650 because it is the best, and it is a reflection of the level of excellence at which this organization chooses to operate."
Dollar is a well-known proponent of the prosperity gospel, a Christian teaching that suggests God wants all Christians to be prosperous and that material wealth is a sign of God's favor.
He sparked criticism earlier this year after reportedly launching "Project G650," asking followers to donate $300 each to fund the effort, according to The Washington Post. His team quickly shut that campaign down, but Dollar didn't stop dreaming. In fact, he later defended his plans, saying that "with God all things are possible to him that believe."
In the new statement, the WCCI emphasized that the initial appeal was not directed at the general public or at members of Dollar's churches around the country. Instead, they were speaking to the 3 million donors already in the ministry's global databases. The WCCI apologized for the confusion caused by the initial request, and said the request it is being revamped and re-released.
"There was no pressure of any kind applied to anyone, but rather an opportunity was presented to those in our community who may be inclined to participate and who stand to benefit from the global mobility of our ministry leaders," the statement said. "We encourage our community, and our pastors, to dream big, because we know that God loves us just that much."
But it may take some time for Dollar's dream becomes a reality. Gulfstream G650 jets are in high demand, and the company has a "backlog on orders for the aircraft through the beginning of 2018," the Christian Post reports.
In a conversation with HuffPost Live, Obery Hendricks, professor of Biblical interpretation at New York Theological Seminary, calls Dollar's teaching the "prosperity anti-gospel." He finds that it has much more in common with capitalistic ethics than with the teachings of Jesus Christ.
"It makes the market God, it makes money God, it makes it an idol," Hendricks said.
Before You Go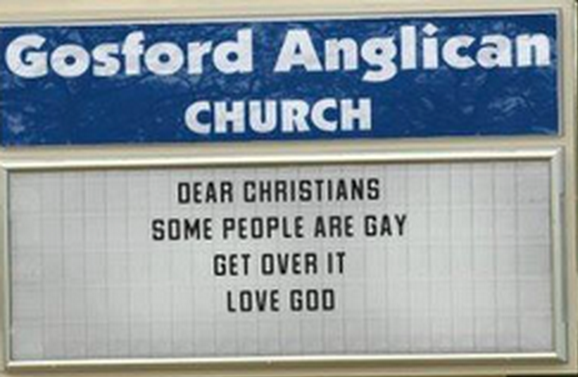 Controversial Church Signs
Popular in the Community