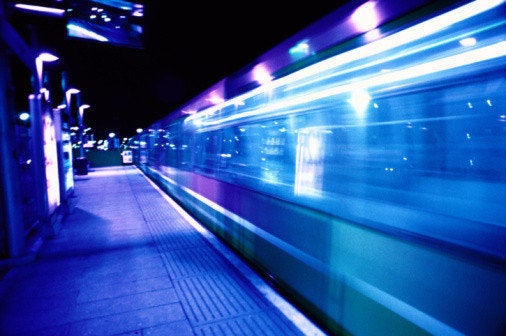 LA'ers, the horrifying commute to LAX might soon become obsolete. Picture it now: no more packing snacks for the inevitable Friday traffic jam, no more CIA-level brain calculations for drive time including 405 freeway traffic plus Howard Hughes off-ramp back up, no more spousal feuds about taking La Cienega Blvd. over the freeway (there should be an app for that).
According to CBS, the federal government has granted Metro the golden go-ahead to move forward with its proposed expansion of the Green Line to meet the Crenshaw Corridor. This would make it a cinch for travelers to take the train all the way to LAX.
According to Metro, Mayor Antonio Villaraigosa focused on how this expansion will positively impact Los Angeles. He estimates that 7,800 people could be put to work when construction on the Crenshaw Line goes into effect. "We have asked the federal government to change their rules and regulations so that we can award contracts to construct this and other lines to local companies who hire local workers. Creating jobs is important to all of us, but putting Angelenos back to work is my top priority," said Villaraigosa.
Metro also notes: approval by the Metro Board is necessary to move into the next phase of the project: taking proposals from construction companies. Members will vote on September 22, 2011. While the project isn't estimated to be near completion until 2018, judging by live traffic on Maquest right now - it will be well worth the wait.
Calling all HuffPost superfans!
Sign up for membership to become a founding member and help shape HuffPost's next chapter