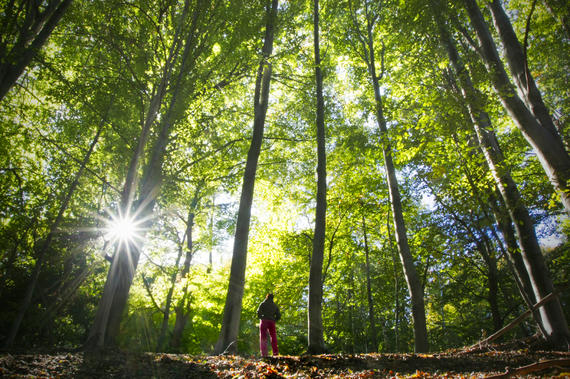 Environmentalists are claiming their seats at the impact investing table.
Nearly a dozen wealthy families are announcing today that they have committed to invest a combined $300 million over five years in commercial ventures in the areas of climate, energy, health, food and sustainability.
The commitments were gathered by the CREO Network, a grouping of more than 50 family offices and private foundations, as part of a broader effort to highlight opportunities for investments in ventures that deliver tangible environmental or conservation benefits.
Some of the commitments were first made public at a White House event earlier this summer that focused primarily on social impact, rather than environmental benefits. CREO, which stands for Cleantech, Renewables and Environmental Opportunities, pulled together additional commitments to signal the emergence of commercial-grade opportunities in areas such as wastewater and other infrastructure, wetlands restoration, carbon credits and sustainable agriculture.
"Our members felt that energy and conservation were a part of impact investing that had been under-represented, said Jason Scott, of EKO Asset Management Partners, one of the convenors of CREO, which has held eight meetings since 2011. "This is a way of saying, 'Hey, we're doing impact investing.'"
Eleven CREO members made specific commitments, including the Grantham Foundation for the Protection of the Environment, a vehicle for investor Jeremy Grantham, a co-founder of GMO, LLC, which is committing $30 million over three years to investments in sustainable real assets such as renewable energy, energy efficiency and water infrastructure assets.
The Alison Carlson Trust and Forsythia Foundation together committed to make $10 million in new impact investments over two years. Vision Ridge Partners committed $25 million over three years to sustainable real assets. Capricorn Investment Group, which manages assets for Jeff Skoll, the former president of eBay, reiterated its commitment of to invest $100 million over three years in renewable energy, energy efficiency and water infrastructure.
Wolfensohn & Co., headed by James Wolfensohn, former president of the World Bank, said it is dedicating $5 million of its own capital and aims to help clients of Wolfensohn Fund Management invest $500 million over five years in financial inclusion, renewable energy, green infrastructure, ecosystem services and sustainability opportunities. The family office of Jesse Fink, a former executive of Priceline.com, committed to invest $15 million in environmental sustainability and resiliency, through his family's MissionPoint Partners investment arm.
To be sure, there's a considerable gap between a commitment and an actual investment and $300 million over five years is only a start. But CREO is going public and gearing up the group's activities to overcome the concerns of other investors and unlock more of the estimated $1.2 trillion in capital managed by more than 3,000 family offices nationwide.
Even many CREO members don't like the term "impact investing." To meet the concerns of the asset managers, financial advisors and trustees of such family offices, CREO is focused on commercial-grade investments, with financial returns commensurate with risks, in ventures tackling challenges in climate, conservation and the environment.
As the group has become more comfortable with such investments, members have been willing to take on additional risk, extend time horizons and even consider lower returns from ventures that deliver exceptional impact, said Scott, who established CREO with Martin Whittaker, now with Just Capital.
"We think the client, the principal, has to drive this, because it is difficult," Scott said in an interview. "There are still people who don't understand how good the economics are, who have hangups. There's resistance. If you start with the principal, and the principal invites the advisors, the response is different."
That environmental investors are clamoring to join the nascent field of impact investing is something of a reversal, given the massive investments in renewable energy in recent years. The cleantech bubble of several years ago may have made many people think there wasn't a need for support structures to bring in new investors; subsequent high-profile busts, such as Solyndra, the California solar company that went bankrupt after receiving $535 million in federal loan guarantees, may have scared others away.
EKO is working with The Nature Conservancy, funded by the Gordon and Betty Moore and David and Lucile Packard foundations, on a new report on the scope of environmental investing, to be released by JPMorgan Chase this fall. Some conservation investors have been rankled that environmental opportunities have not been included in earlier impact investment surveys released by JPMorgan and the Global Impact Investing Network, which have become a kind of annual report for the emerging industry.
The new effort identified about $24 billion in environmental conservation investments over the past five years, but only $2 billion in private capital, with the rest coming from development finance institutions, according to Susan Phinney Silver of the Packard Foundation. "You could get depressed," Phinney Silver said on a panel at the recent Social Capital Markets conference in San Francisco. But she said the rate of investment growth had doubled in the last five years and looked set to double again in the next five.
Adam Wolfensohn of Wolfensohn & Co., a CREO member, said in a statement, "The fact that the community can now embrace everything from rural microfinance to large scale renewable energy within the big tent of impact and values-aligned investments shows the great maturation of the field over the past few years."
Related
Popular in the Community