Paparazzi spotted the pair skiing in Verbier, Switzerland, on Wednesday and snapped several photos now circulating around the British press. In one photo, Cressida is seen carrying ski equipment with Harry's aunt Fergie (aka Sarah, Duchess of York). In another, Harry and his gal pal are all bundled up with their faces shielded, caught in the cute sort of embrace we've always pictured Harry doing to us. Le sigh.
So is this for real? Is Prince Harry officially off the market? Indeed, it would appear that the lovely blonde lady from Leeds University has succeeded in stealing his heart. Excuse us while we go weep.
Thursday's Daily Express cover: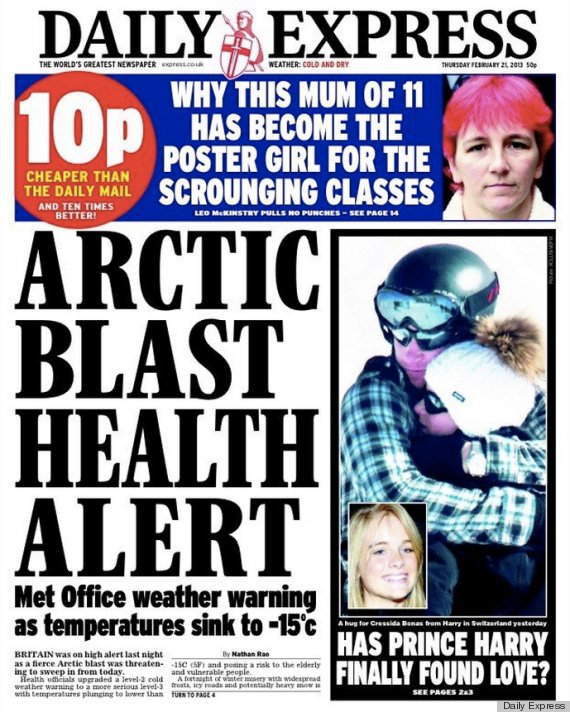 July 2012 at the "Batman" premiere: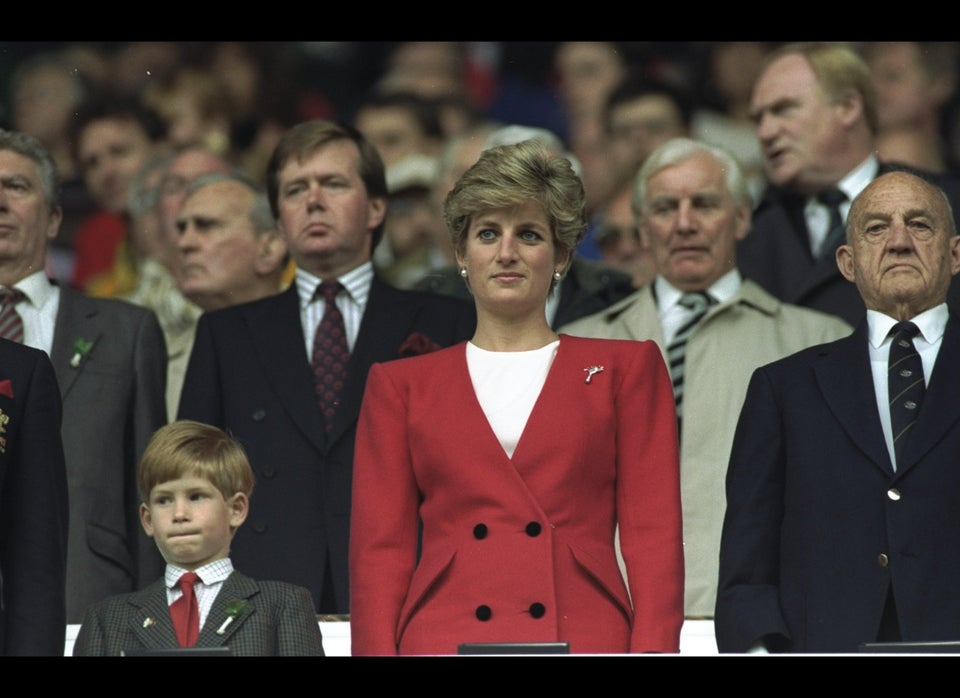 Prince Harry Through The Years!