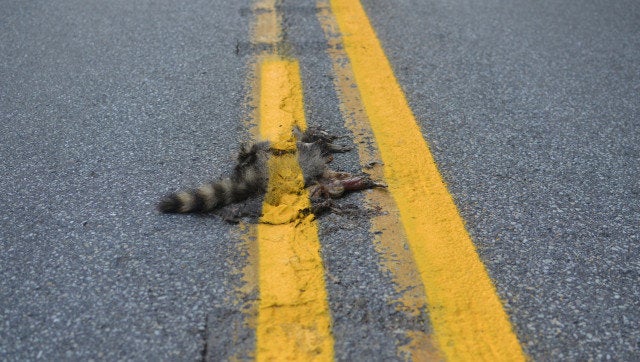 Do these stripes make me look flat?
Biker Sean McAfee, who came across l'art de roadkill on Wednesday, thought the foul-up was some kind of sick joke.
"When I saw it, I almost wrecked my motorcycle because I was laughing so hard," he told the paper.
But it wasn't a joke. The Pennsylvania Department of Transportation messed up.
CBS reported that the PennDOT usually has a vehicle ahead of the paint truck to clear the road of debris -- and deceased raccoons -- but on Thursday, there was no such truck. The paint vehicle couldn't stop in time, and couldn't turn around on the busy stretch.
The raccoon -- whom we've dubbed "Old Yeller" -- was painted over and left on the western state road. It has since been cleaned up, and a two-foot gap remains where Old Yeller used to be.
Related
Before You Go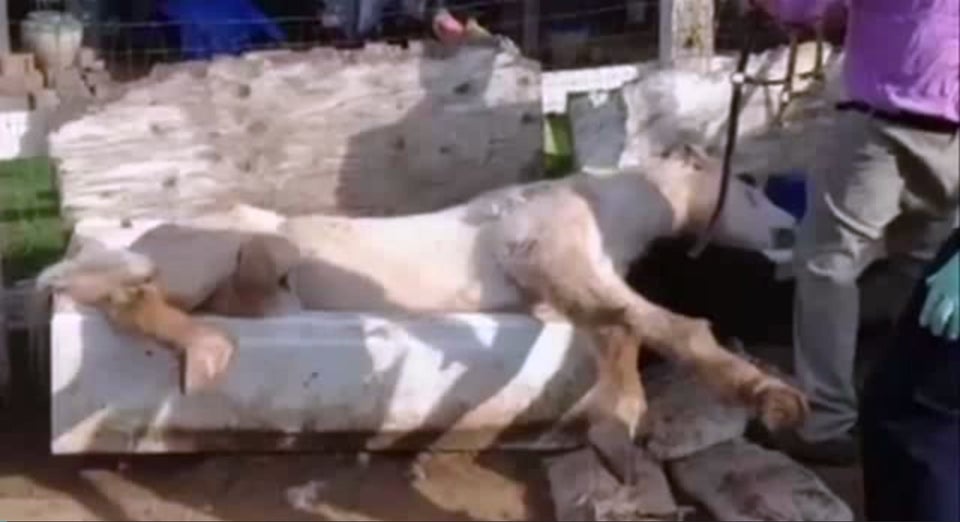 Animals In The News
Popular in the Community