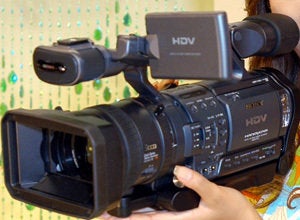 The new documentary Crime After Crime tells the inspiring story of the legal battle to free an incarcerated African-American woman who is a survivor of domestic violence. Told straight up without any fancy graphics, the film lets the events of the story and the players involved do the talking. The events are so compelling, so no frills are needed and Crime plays like a compelling episode of 60 Minutes or 20/20. It's no surprise, then, that the documentary was acquired by OWN, where it will be broadcast as part of the network's new Documentary Film Club.
Crime centers on Deborah Peagler, who was just 15 years old when she met the charismatic Oliver Wilson and they began to date. Eventually he forced her in to prostitution and began to beat her. Over the years, he molested her first child and fathered her second, eventually Debbie escaped with her kids, though he continued to harass her.
Debbie's mother hired two gang members to "teach" Oliver a lesson in the hopes that he'd leave her daughter alone. Unfortunately, they ended up killing him and Debbie's prosecutors used the threat of the death penalty to force her in accepting a sentence of life behind bars in 1983 for her connection to his murder.
This unbelievable and sad situation is merely the back-story of the film. At the beginning of Crime, we meet Debbie about twenty years in to her sentence. We see her through the eyes of two rookie attorneys -- Joshua Safran, an Orthodox Jew, and Nadia Costa, a marathon runner -- both who work pro bono to help get Debbie out and reunite her with her two daughters.
At the time of Debbie's prosecution, her abuse wasn't admissible in court so her first-degree murder charge could not have even been reduced to manslaughter. Joshua and Nadia come in to the picture after California passed a law to help incarcerated survivors of abuse. A case they thought would take only a few months stretched on for years due to the many gaps and loopholes that existed in such a new law.
During the course of the five and a half years it took to make this documentary, we see Debbie age and begin to fail in her health. Her own children have children. But what makes this story so unbelievable is that despite setback after setback, Debbie remains strong with an unwavering spirit that is awe-inspiring. Who are we to complain about our lives after everything this woman has been through?
Even Joshua points out that Debbie's circumstances "would break most humans" and "change your view of God" but Debbie keeps on going, leading the prison gospel choir, earning two college degrees and teaching illiterate inmates to read. For her to keep fighting is non-negotiable and if she loses, the strides they make will, in Debbie's words, "be great for someone else" in a similar situation. Her selflessness is astounding.
Director Yoav Potash, who produced and edited the film (and appears a couple of times on-camera) comes up with some remarkable footage from inside the prison walls - and the way he did it is all the more clever. Because there are severe media restrictions about filming in prisons, Potash got inside under the guise of being a member of Debbie's legal team - the official legal videographer.
Since prisons do provide access to media who do stories about positive portrayals of prisons, Yoav also came up with the idea to make a half hour PBS documentary about prison work and rehabilitation programs called Life on the Inside. This enabled him to get access to prison life and use footage that would also benefit Crime After Crime.
Over the years, he released work-in-progress screenings of Crime to media agencies to increase Debbie's profile and get publicity, the effects, which he also filmed and incorporated in to the final documentary as part of Debbie's fight to freedom.
I don't want to say what happens in the end to Debbie, although any quick Internet search will yield the answer. Crime is a well spent 93 minutes of the viewer's time to see how a woman who was dealt a bad hand in life kept going where others would have given up long before.
Crime is sure to spark conversations about domestic violence, women's rights, and the legal system. But in the end, Crime is an astounding story of the unlikely friendship between an African-American prisoner, an Orthodox Jew and a Caucasian runner. The fight becomes personal for everyone, including the viewer, to see that justice is brought to Debbie and to all the other Debbies just like her sitting in prison today.
Release date: July 1, 2011 (NY) and July 8, 2011 (LA and expansion)
Popular in the Community