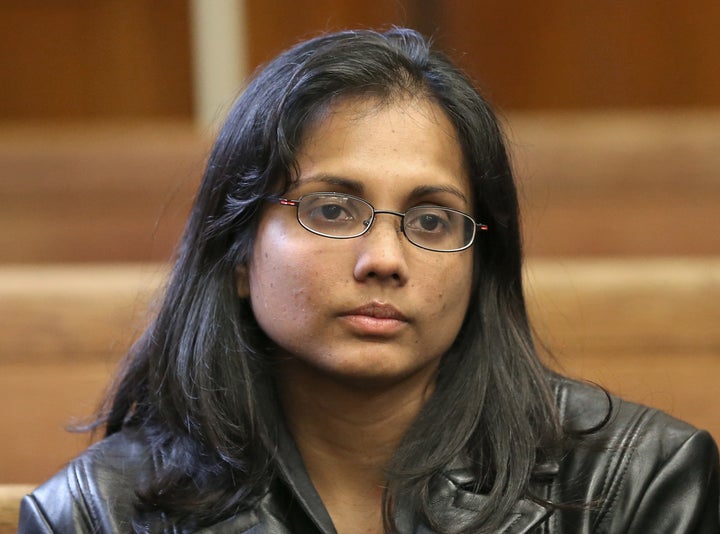 Some 20,000 convicted drug offenders in Massachusetts will likely have their cases thrown out because of a rogue state police chemist who brazenly fabricated evidence.
"What we're told is somewhere between 500 and 1,000 cases ― the ones they think are serious ― will be kept," Carl Williams, staff attorney for the American Civil Liberties Union of Massachusetts, told The Huffington Post.
Former chemist Annie Dookhan had been falsifying test results and tampering with evidence for nearly 10 years when she was fired in 2012 from her job at a Boston lab operated by the Department of Public Health. An investigation that year questioned the validity of her work, and in 2013 she pleaded guilty to multiple charges, including 17 counts of obstruction of justice and eight counts of tampering with evidence.
Williams said Dookhan was involved in roughly 24,000 questionable drug cases involving about 20,000 defendants. The cases were prosecuted in the Bristol, Cape & Islands, Essex, Middlesex, Norfolk, Plymouth and Suffolk districts.
The district attorneys' offices have until April 18 to notify the Massachusetts Supreme Judicial Court which among the cases involving Dookhan can realistically be retried.
"Without putting numbers on it, it's in the ballpark that the court was looking for," Bender told Botsford on March 16, according to The Boston Globe. "Hundreds of cases, not thousands of cases."
The April deadline was set by the Massachusetts Supreme Judicial Court in January. The district attorneys' offices were told at that time that they had 90 days to notify the court which cases they will pursue without drug lab evidence. All others must be dismissed.
The decision came after roughly five years of legal wrangling between prosecutors who fought to preserve the convictions and defense attorneys and civil rights groups who argued they should be tossed.
"It is a substantial victory," Williams told HuffPost. "Prosecutors have been fighting for years and years to defend these cases in a time where more drugs are decriminalized than when this case began."
For her role in what's considered one of the largest drug lab scandals in U.S. history, Dookhan was sentenced to three to five years in prison. She was released on parole last year.
Dookhan's sentence was, in some instances, less time than that served by the people she helped victimize.
Prosecutors from the Massachusetts attorney general's office have said Dookhan's crimes caused "egregious damage" to the criminal justice system. But authorities have yet to offer an estimated tally of the financial damages to defendants and taxpayers.
"People have had to live with convictions based on tainted evidence, and that's not justice," Williams said. "When you build a machine like the war on drugs, it is inevitable in the rush to incarcerate people that things like this are going to happen."
David Lohr covers crime and missing persons. Tips? Feedback? Send an email or follow him on Twitter.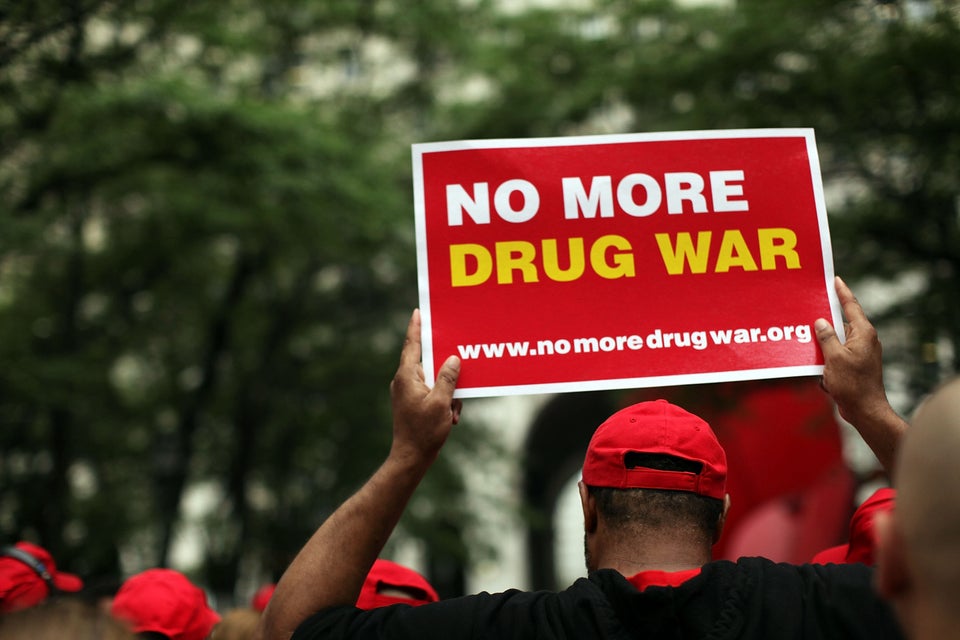 27 Reasons Why U.S. Shouldn't Lead War On Drugs