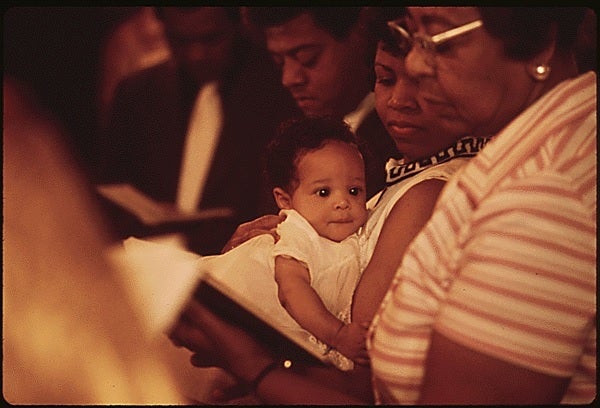 The tragedy of the loss of black lives to violent crime ebbs and flows into the nation's consciousness.
But that news cycle quickly gives way to other outrages, and the ongoing costs of violence in disadvantaged communities in cities such as Chicago recedes from view.
Yet one social institution remained in those neighborhoods when businesses, the middle class, and predominantly white religious communities fled. And that institution is making a significant difference, according to new research.
And where it can do the most good, the black church is doing the most good, the study found.
The protective effect of black Protestant adherence on violence and property crime was higher in areas with conditions such as low education and high rates of poverty and unemployment that are predictors of high crime rates.
Some may question whether the black church still matters, study researchers Casey Harris of the University of Arkansas and Jeffery Ulmer of Pennsylvania State University stated in The Sociological Quarterly.
"Our study suggests that lamenting the decline of the black church is premature," they wrote. "Not only does the black church still appear to matter, but it seems especially relevant in the most disadvantaged underclass communities featured prominently in public discourse."
Harris and Ulmer said their study is the first of its kind to take a comprehensive look at the effect the black Protestant church has on crime rates across large numbers of black communities throughout the U.S.
They analyzed study data from the 2010 Religious Congregations and Membership Study, and county-level crime data from 2009 to 2011. The 733 counties studied encompass 80 percent of the black population and more than 75 percent of the black violent crime arrests in the United States.
The key findings include:
• Counties where black Protestant adherence was more pervasive had lower rates of all forms of crime. After controlling for other key differences across communities, homicides declined by about 2 percent for every 1 percentage point increase in the population of Black Protestant adherents. Robbery, burglary, and larceny declined by about 3 percent.
• The effect was unique to the black church. "Indeed, our findings suggest not only that black Protestantism matters in black communities, but that other religious groups have few, if any, comparable effects," the researchers said.
• The protective, negative effect of the black church on both violence and property crime was even stronger in communities with greater degrees of poverty, unemployment, female-headed households and educational disadvantage.
"Not only does black Protestant adherence protect against crime (particularly black crime), it also blunts the deleterious, violence-fostering effect of concentrated poverty," the researchers noted.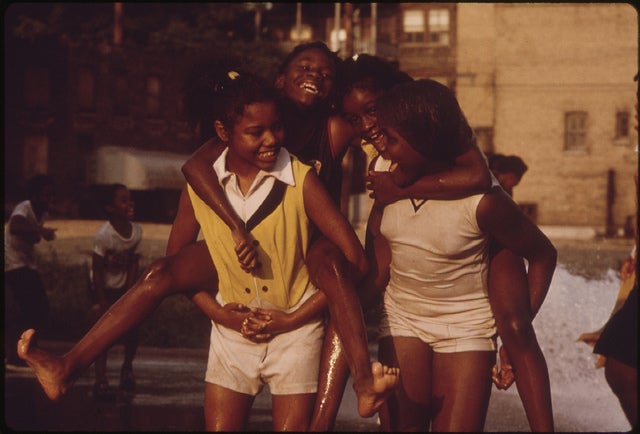 The study methodology did not allow enable researchers to cite specific reasons for the relation between reduced crime and black Protestantism.
But Harris and Ulmer noted the findings were consistent with past research showing the impact the black church can have on the larger social environment of communities.
Some recent studies also build on past research in revealing how this special faith continues to be associated with positive outcomes for black Americans amid the realities of discrimination and economic, political and social inequality.
As a crime stopper, faith may be particularly effective in building social ties and support, setting moral norms and investing communities with a sense of meaning and purpose that can reduce cynicism, Harris and Ulmer noted.
What did appear clear in their research is that the black church matters to black lives.
And particularly in inner-city neighborhoods struggling with poverty, crime and unemployment.
Ulmer said the black church might be "one of the best community institutions" for addressing social problems such as violent crime in the black community.
If the black church moved out of disadvantaged areas, he said, "things might really go downhill. That community might feel abandoned."
Calling all HuffPost superfans!
Sign up for membership to become a founding member and help shape HuffPost's next chapter