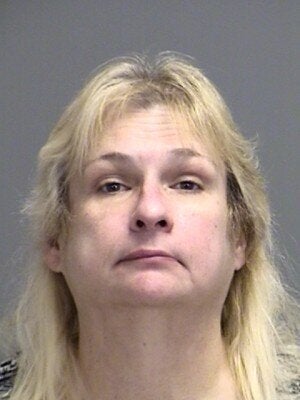 A Texas crime writer has been sentenced to 30 years in prison for hiring a hitman to kill her husband.
Nancy Mancuso Gelber, author of the 2010 crime book "Temporary Amnesia," must serve at least 15 years behind bars before she is eligible for parole, Judge J.D. Langley ruled Tuesday.
Nancy Gelber's murder-for-hire plot was uncovered by police last year when they were tipped off by an informant. The informant, at the prompting of police, arranged a meeting between Gelber and an undercover police officer who posed as a hitman. The officer, referred to in court documents as "Dwight," met with Gelber in the parking lot of a Brazos County hotel on Dec. 7, 2011.
During the meeting, Gelber told the officer about her experience writing "Temporary Amnesia." The 362-page book –- dubbed a "crime thriller" -- is a fictional story about a man who breaks out of prison and uses a team of prostitutes to pull off several brazen bank robberies.
"Along with suspense and terror, this crime-thriller has a touch of levity and romance," reads the book description on Amazon.com. "Temporary Amnesia will blow your mind! At times, you may even find yourself siding with the bad guys!"
Gelber, according to her arrest report, told the officer that because she had written a crime novel she was familiar with investigative procedures. She said she wanted the murder to look like an accident.
"He's not a violent person, he was as sweet as could be, but he changed," Gelber said during a recorded conversation with "Dwight," The Eagle reported. "I don't want it to look like a killing -- I want it to look like an accident."
Prosecutors said Gelber provided "Dwight" with two photos of her husband and the address of their home in Bryan, which was located about 80 miles southeast of Waco. She also gave him her gold and diamond wedding ring set as a down-payment and promised him $60,000 out of her husband's life insurance policy.
At the end of the meeting, Gelber said, according to prosecutors, "I always knew I was going to heaven, but I'm going to hell now."
Prosecutors said the motive for the alleged hit was Gelber's desire to get out of her marriage and to collect nearly half-a-million dollars.
During Gelber's trial, her husband, a Texas A&M mechanic, testified that at the time of the murder plot his wife was listed as the primary beneficiary on at least three life insurance plans totaling $480,000.
Nancy Gelber had previously and publicly detailed her marital problems on her Facebook page. On April 29, 2011 she wrote, "I wish the pain would go away and so could I from this hell I'm living in."
Gelber's close friend, Brandi Pointer-Castillo, told The Huffington Post that Gelber had also discussed the marital problems with her.
"She told me he cheated [on her] with a friend," Pointer-Castillo said. "Nancy was not the same person after that. She was totally different and was not the same Nancy at all. She was someone I did not even recognize or know. It was a total transformation, and she just carried on about him. It was all about him."
Joseph Gelber has denied he cheated on his wife.
The day after Gelber gave "Dwight" her down payment for her husband's murder, authorities hatched one final ruse. They showed up at the author's door and told her that husband was dead. They said they were actively searching for the person responsible.
After receiving news of her husband's death, Gelber voluntarily went to police headquarters to assist police in the case. While there, police officers brought "Dwight" into the station and staged his arrest. Gelber told police she did not recognize "Dwight" and was later allowed to leave the police station. Gelber's world came crashing down about five hours later when a team of sheriff's investigators, armed with a warrant, took her into custody.
SEE PHOTOS FROM THE CASE: (Article Continues Below)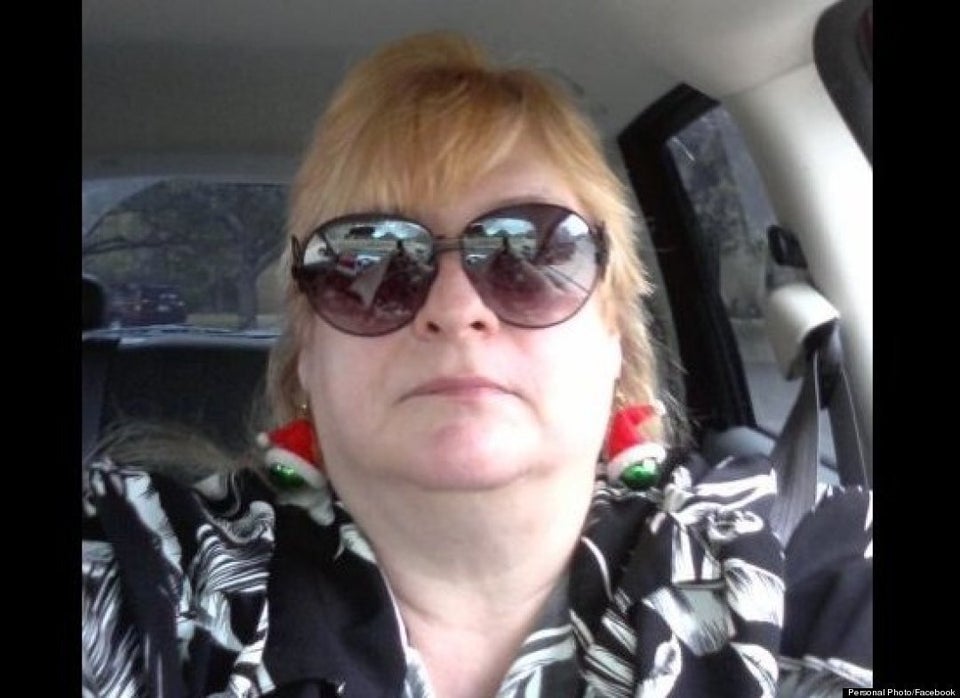 Nancy Gelber Case
Gelber was been behind bars since her Dec. 9, 2011 arrest. The Gelbers' divorce was finalized in April and her case finally went before the jury on October 31.
"This is not a mystery or a novel ... this is reality that Nancy Gelber created," prosecutor Brian Baker said in opening arguments. "This was a calculated plot to collect insurance money."
After hearing the details of the case, the jury convicted Gelber Monday of the solicitation to commit capital murder charge. Gelber faced up to life in prison for the crime.
During the sentencing phase, Baker asked the jury to give Gelber 30 years, the maximum sentence.
"We are talking about that man's life," he said, pointing to Jody Gelber. "There's nothing more precious than life because when it's over, it's gone."
Defense attorney Mark Maltsberger asked jurors to "temper justice with mercy" and give Gelber 10 years' probation.
The jury ultimately sided with the prosecution and recommended the full 30 year sentence.
During sentencing, Judge Langley warned Gelber that if she chooses to write a book about her crimes, her ex-husband could sue her for a portion of the profits.
Gelber, according to The Eagle, showed little reaction when the judge sentenced her to 30 years and remained calm as she was escorted out of the courthouse.
Prior to her split with her husband, Gelber had her sights set on becoming a career writer. Gelber wrote on her Facebook page that writing was a "life-long" dream and claimed that she "personally knew Leon Jaworski and Percy Foreman" -- the former a special prosecutor during the Watergate scandal and the latter a well-known criminal defense attorney who represented high-profile clients including James Earl Ray.
This case isn't the first time a crime writer has become the subject of a real-life criminal investigation.
In September 2006, John "Woody" Woodring, author of the non-fiction book "The Convict Speaks," shot and killed his wife, Bonnie Woodring, 48, inside a domestic violence shelter. For nearly two months, Woodring, 35, managed to evade capture. During that time, this author unraveled the secretive online life that Woodring was living. With an embarrassing web of lies exposed and the inability to return to a normal life, Woodring apparently decided to take his own life. His body was found in November 2006. A suicide note was found with it, but the coroner was unable to determine the cause of death.
Now Nancy Gelber, a crime writer who described herself on Facebook as "one of the nicest people I've ever met," will not be eligible for parole until 2027.
CORRECTION: A previous version of this story misstated Gelber's sentence as 30 years' minimum. It is 30 years' maximum.
Related
Popular in the Community