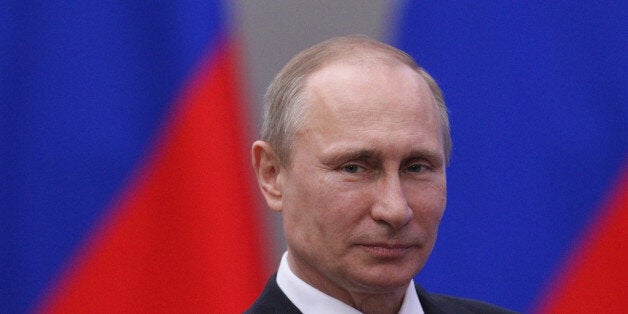 MOSCOW, March 18 (Reuters) - President Vladimir Putin has approved a draft treaty to make Crimea part of Russia, the Kremlin said on Tuesday, confirming that Russia plans to make the southern Ukrainian region part of Russia. It said he would sign the treaty with Crimea's leader.
Putin signed an order on Monday "to approve the draft treaty between the Russian Federation and the Republic of Crimea on adopting the Republic of Crimea into the Russian Federation".
The order was part of a series of steps to bring Crimea into Russia after voters there approved the move in a weekend referendum that Ukraine and the West have called denounced by Ukraine and the West as illegal.

Related
Popular in the Community