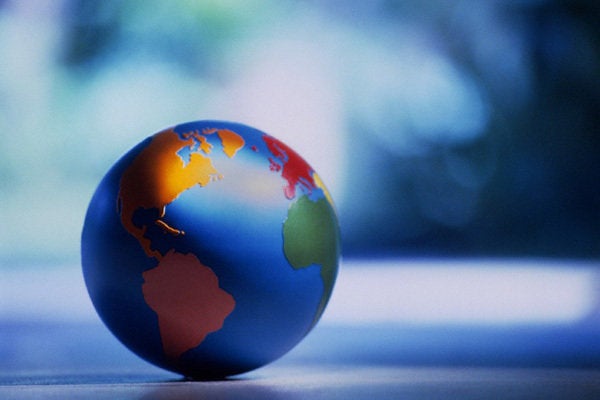 There is such a thing as a crime against the soul of a nation. A person or a political party can deliberately incite actions that diminish the strength, the integrity, and the overall well-being of a nation's inner core. America's soul is in a fragile state. It has suffered severe violations over the course of this past decade and to lesser degrees, in previous decades. Through the years, the essential integrity of America has been eroded for various reasons but never was it so violated as during the Bush administration. The endless lies, the deceitful years of propaganda that flowed from the West Wing that fed the media, the bogus reasons for setting the Middle East on fire, and converting this country into a corporate state for personal gain are crimes that shattered the soul of this nation more deeply than we have even begun to realize -- if we ever will. The consequences of puncturing the soul of a nation are witnessed in countless ways. For example, there is a decline in the integrity of leadership and a growing apathy on the part of the public to care about keeping watch over its leaders. The nation ceases to produce statesmen or stateswomen. The best the public can do is to send semi-qualified individuals to Washington whose capacity to hold to their promises collapse within minutes of unpacking in their new offices. As for the old guard, they are worn out good old boys mixed in with a few new and not-so-new women on the block, who continue to fall into their same old patterns of deal making and breaking. But nothing of great significance ever happens unless motivated by a catastrophe. Any truly positive ideas for change baffle the Congress. What could this be, they wonder? But of all the crimes covertly and overtly committed by the Bush administration against the soul of America, none is as vile as the deliberate efforts they poured into turning American against American. We see that in the near hatred between the Republicans and Democrats, between liberals and conservatives, between free-thinkers and evangelicals that continues to fester. This crime was a strategic one, a well thought out plan to fragment the people of this nation in a type of contemporary replay of the Civil War. And sadly, the Republicans succeeded. Thank you, Karl Rove. The result is that the soul of America is exhausted, wounded, mistrusting, suspicious, fearful -- and compromised. This is not a soul that can rebuild a country, not if you know anything about the laws of nature and the fundamentals of healing.
So let's apply this to the Republicans present attack on Obama and his plan to address the children in the classrooms of our schools. First, a comment on how education is respected in general by our Congress -- it isn't. And this crime against the soul of America is a travesty for which both Republicans and Democrats should hang their heads in shame. Consider, for example, how the education system through the years has corroded into little more than a mindless competition for grades. And the "No Child Left Behind" program (which should be left far, far behind) is nothing more than an insult to a true educational system that holds in high regard the passing on of knowledge and wisdom and not just technical skills and information. But such a program is in keeping with the insidious goal of the "dumbing down" of America plan that was consciously set in motion under the Reagan Administration (check out The Deliberate Dumbing Down of America by Charlotte Thomson Iserbyt). Aside from all the many travesties that have resulted and continue to result from the covert dismantling of America's educational system, let us consider the equally significant if not more tragic consequence of the clever removal of courses that provide students with the essential language required in order to learn how to navigate through the deep and profound matters of the soul. And note that my use of the word "soul" refers to that part of a human being that is more than matter, more than blood and bones. I am not using the word "soul" within the context associated with the politics of right-winged religious fanatics. Rather, I am referring to the essence of what makes a human being truly human, the inherent part of us that is more than meets the eye.
Students on a path toward becoming high functioning human beings must be guided in matters of their soul, namely, how to recognize and respond to a moral crisis; how to formulate a personal ethical code and to withstand challenges to that code within a society that thrives on predator instincts; and how to form and maintain an honor code within a society in which any sense of honor is now held together by legal contracts rather than the integrity of a person's word. Giving our students a common ground for discussions of their fears and insecurities concerning emerging into adult life and how to cope with those difficulties is as much a part of their education as is math and the liberal arts (remember those?). If this is not the role of the classroom, then what is? Should they take their forums into the streets so as not to upset the righteous Right? Should they continue to leave their souls at the doorway of their school buildings, sending in only their bodies and minds to attend their classes? Where should they warehouse their consciences? Where should they store their moral crises that strike with such force during the teen-age years? Perhaps this is the comfort they find in drugs.
It is through discussions such as these that skills of introspection are awakened and a foundation is put in place for the wisdom arts: personal reflection and accountability, discernment, personal virtue, and stamina of spirit. Is it any wonder that as a result of the horrendous decision of the American Congress to "dumb down" our educational system, we now have a public that cannot discern lies from truth? Are we really surprised that we are now living in a society in which the news media saturates us with entertainment instead of actual news and that most of America was too asleep at the wheel to even notice? Should we really have to wonder for more than three seconds as to why so many media reporters have turned into nothing more than gossip mongers and paparazzi, lacking all courage to do actual hard core news, substituting their own hysterical opinions for informed reporting? I'm not surprised at all.
A conscious effort to "dumb down" the education of this nation qualifies as a crime against the soul of America. And dare I say this? If there was something as grievous as a mortal sin committed by a group against its own people, then the Republicans -- with Reagan at the helm -- and all the Democrats who stood by, or worse, backed this catastrophe -- committed that sin when they choreographed how they would dismantle the intellectual power and potential of our own children. (You should check your age -- you could be a product of this crime.)
So is it really any wonder why the Republicans would stage this outlandish outcry over President Obama addressing the schoolchildren of America? You would think that everyone would support the President's desire to inspire our children to want an education. Who would not want to see their children enthusiastic about an education? Hum ... Well, could it be that education intimidates them? I mean, given their history with education and their experience with their recent president as well as their recent candidate for vice-president, you can appreciate that the education of President Obama would engender a bit of jealousy. Consider that when Bush showed up in a classroom, they gave him My Pet Goat to read to the students. Why was that, ya think? Perhaps his team feared a more sophisticated book would be a bit too much for him. Or maybe he was providing students with an example of how "dumbing down" works. Or maybe, just maybe, given Bush's overall success and reputation for brain-power, Republicans fear Obama would inspire students instead of generating the jokes and comedic responses Bush did every time he opened his mouth.
I can't begin to count the number of times I listened to Bush joke about his own lack of intelligence before an audience. The audience members that included some now former as well as present members of the Congress and Senate, actually laughed as he made these comments. Whether they were laughing with him or at him, I couldn't tell. I know I was laughing at him, but I was also embarrassed and ashamed that this man was leading our country. How could he possibly joke about his lack of intelligence before a State Dinner? How could he laugh about his inability to comprehend matters of great importance? Why would he think that the public would find that funny? And if the public did find that funny, shame on them.
The vice-presidential candidate that the Republicans ran in the past election against Obama was of equal educational quality. We all know who I mean, Miss Lipstick-on-a-Pig. Even her humor is low-class, in keeping with her intelligence. One has to ask, "So this was the candidate Republicans believed could handle the cosmic-sized dilemmas we now have facing this nation?" Sarah Palin? Are they nuts? Listening to those Republicans lie about their support of her in the face of the crises facing this nation was a crime against the soul of America. Why? Because they did not believe a word of what they were saying and that was obvious. Most of them could barely cough up their contrived words of support. How they could possibly live with themselves is beyond me. But that is the blessing, I suppose, of having no conscience whatsoever. You're free to say whatever is required in the moment. But if you want to talk about an educational violation, Palin is the poster child. She is a perfect example of the success of the "dumbing down of America" program. No wonder she is a Republican. Birds of a feather, as the saying goes. But you have to give credit where credit is due, yes? So no wonder they fear Obama coming near the classroom. Republicans have little experience with a refined intellect. (They probably are wondering how Obama escaped the, "dumbing down" system. They certainly didn't. Check out Eric Cantor. There's a "dumbing down" success story if I've ever met one.)
I don't blame them for being upset, really. They actually owe America an apology for their actions and for their choices of candidates and for their overall quality control when it comes to who they believe qualifies for leadership positions. Truth is, the Republicans are embarrassed by their own actions and they are poor losers, not to mention unethical and immoral opponents. We just have to get them to own that, right? We have to hold all Democrats to the same standard as well. If a Democrat is unethical or immoral -- burn them at the stake. (That will probably clear out most of the Congress, but in the end, we'll all be better off.)
There comes a time when we have to just stand up to these carnies (slang for carnival barkers) and tell them to stop polluting the soul of America with their constant and endless transmission of psychic free radicals in the form of lies, negative press, ridiculous criticism, overall lack of intelligent ideas and comments, and complete absence of creative thought. We should just blast them with emails and tell them to stop polluting the soul of our nation. Just stop it. We've had enough. I know I have. And I deeply believe the soul of our nation can't take much more of their strategy of deliberate division against the people of their own nation. That is a true crime -- and perhaps their greatest crime -- against the soul of this great nation.
Popular in the Community