WASHINGTON -- As president, both Hillary Clinton and Bernie Sanders would expand the federal government's role in reforming criminal justice across the country, they told The Huffington Post in answer to a 20-question survey last month. What would the Republican candidates do? They didn't say.
Perhaps it's not surprising that the GOP candidates refused to explain their views. While the issues of criminal justice and police reform have played a major role in the Democratic campaign, they haven't loomed nearly as large for Republicans. The remaining GOP candidates occasionally claim that President Barack Obama does not offer adequate rhetorical support for police officers. But otherwise, they haven't made clear what actions they would take as president to improve the nation's law enforcement system.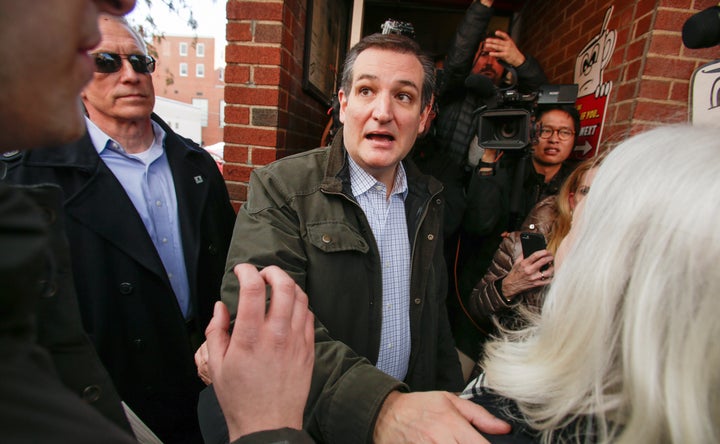 In wooing voters in the overwhelmingly white state of New Hampshire -- which has been hit hard by the heroin epidemic -- several Republican candidates spoke compassionately about the struggles of their families and friends with addiction. They didn't suggest that tougher drug policies were the solution. But neither did they explain what the federal government might do about the crisis or how it played into their broader views on criminal justice.
Do the GOP contenders agree that incarceration levels are too high, and if so, what is the federal role in reducing the number of people behind bars? Why do they think the U.S. has seen historically low levels of violent crime in recent years? Do they believe that police departments generally hold their officers accountable for misconduct?
Was FBI Director James Comey, a Republican who served as deputy attorney general under the George W. Bush administration, right when he said that law enforcement has been "brutally unfair to disfavored groups" and that some officers take "lazy mental shortcuts" based upon race?
Should the billions of dollars the federal government hands out in grants to local law enforcement agencies come with additional strings attached, in an effort to prevent unconstitutional policing practices?
And would they give more support to the small section of the Justice Department's Civil Rights Division that investigates patterns of constitutional abuses in local police forces -- such as those in Ferguson, Missouri, and Chicago?
These were some of the questions that The Huffington Post presented to the 2016 presidential candidates last month. But as was the case with a recent New York Times survey on presidential power, most of the Republican campaigns did not respond or declined to participate.
Ben Carson's campaign had planned to take part, but eventually backed out.
Marco Rubio's campaign sent over a link to a 2015 essay he wrote that focused mainly on rolling back federal regulations, as well as establishing a standard under federal law that would make it more difficult to prosecute white-collar criminals.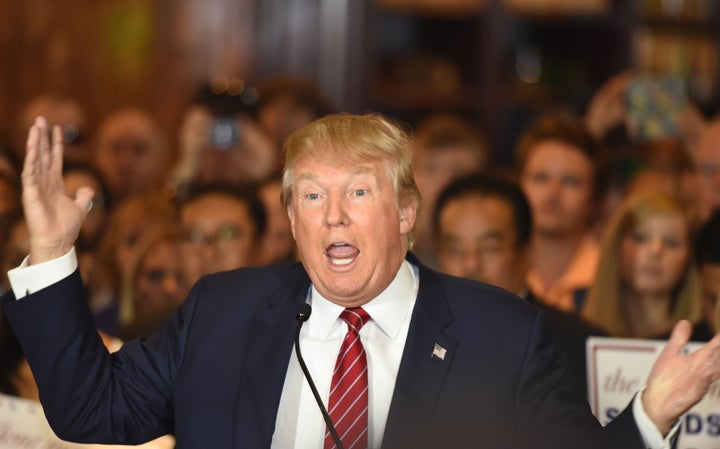 The Florida senator has acknowledged elsewhere that the issues raised by the Black Lives Matter movement are "serious" and "legitimate," but also said those problems don't all "have governmental answers." He has not detailed what his administration would do in the area of criminal justice reform.
Ted Cruz, who last year held a hearing on the federal government's supposed "war" with law enforcement, has said solutions for people addicted to heroin would come from churches, charities and loved ones. He has said the Black Lives Matter movement "literally" celebrates dead cops. The Texas senator has sometimes been on board with federal sentencing reforms, but hasn't presented a clear picture of what his administration would do on other issues of criminal justice.
Donald Trump has dubbed law enforcement officers "the most mistreated people in America" and spoken about the need to "give power back to the police." He recently suggested that those who were subject to excessive force from police officers could simply sue. "Everybody sues, right?" he said at the ABC debate on Feb. 6. He's offered little indication that he believes there are any major problems in the criminal justice system to be fixed.
Jeb Bush has gone through somewhat of an evolution on criminal justice and signed onto the Right on Crime statement of principles, which emphasizes "cost-effective approaches that enhance public safety" and declares that prisons "are not the solution for every type of offender." He also spoke frankly about his daughter's struggle with addiction. But when asked about the tension between police and communities last month, the former Florida governor suggested that Justice Department involvement could increase distrust and then pivoted to talking about black-on-black crime.
With the two Republican candidates who spoke most frequently on these issues -- former Texas Gov. Rick Perry and Kentucky Sen. Rand Paul -- out of the race, Ohio Gov. John Kasich seems to be the candidate left with the clearest record on criminal justice and the one who offered the most substantive answer to a criminal justice question at a debate. Kasich implemented some law enforcement reforms in his state -- where 12-year-old Tamir Rice was fatally shot in 2014 and where the Justice Department found shocking brutality and incompetence in the Cleveland police force. But Kasich, who signed a sentencing reform bill back in 2011, hasn't made criminal justice reform a major issue of his campaign or detailed what he would do as president.
The next president could have a major impact on the civil rights of thousands of Americans living in cities and towns with troubled police departments. Back in 2009, long before the broken relationships between police and their communities were drawing national attention, the Obama transition team prepared a report concluding that under President George W. Bush, the section of the Civil Rights Division that investigates policing practices had been "micromanaged in a way that [had] prevented it from formulating or pursuing a meaningful agenda" and had "not used its authority to address systemic problems of police misconduct." Under President Obama, the Civil Rights Division has opened a record number of investigations into local law enforcement agencies, such as the probe that led to a lawsuit against Ferguson this month.
Both Democratic candidates have said that as president they would boost funding for the Civil Rights Division section that looks into patterns of abuse by local police. What would a Republican president do about that unit -- or any other criminal justice issue? We can only guess.
Popular in the Community