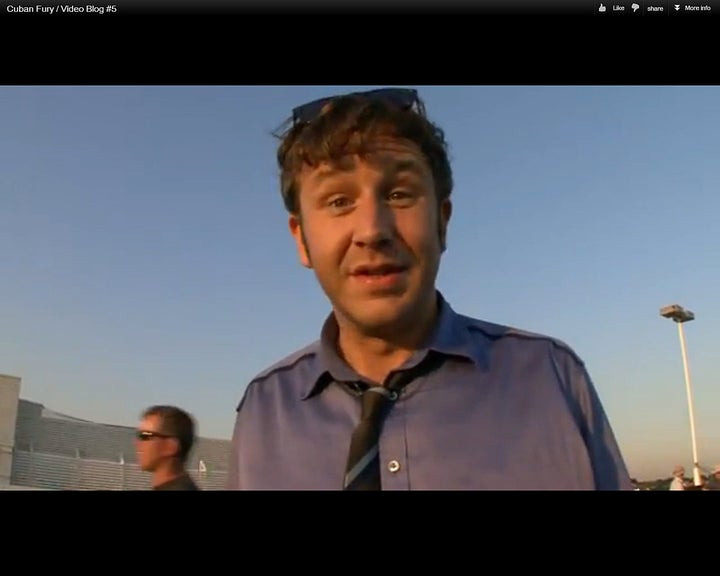 This month Encore presents the U.S. television premiere of The Crimson Petal and the White, a miniseries from Britain that stars Romola Garai and Chris O'Dowd. This tragic tale of a gentleman and a prostitute echoes with Dickensian tones but is much more graphically presented than Dickens ever considered doing. Based on the novel by Michael Faber, The Crimson Petal and the White shines through with beautiful performances and high level drama.
Sugar (Garai) is a prostitute in the establishment run by Mrs. Castaway (Gillian Anderson). One of the more frequent visitors to this house is William Rackman (O'Dowd), a wealthy gentleman who is beset by family problems. When William meets Sugar he is instantly mesmerized by her and wants her to be exclusively his. This results in his renting a house for her so she can be available to him whenever he wishes.
At home William must deal with his demanding father and mentally fragile wife, Agnes (Amanda Hale). Agnes has good days and bad. Just when she seems to be getting better, she is seen by Dr. Curlew *Richard E. Grant) and immediately gets worse. Dr. Curlew thinks she should be institutionalized but William is fighting this.
The story emphasizes the good and the bad in all of its characters. Sugar is a prostitute but to some people she is their savior. William is a man of means but he is also tied to the strict limits of behavior society places on him. While he is a good man, he can at times be cruel and heartless.
The acting by Garai and O'Dowd is amazing. They don't just act their characters, they inhabit them. Because they are not well known by American audiences they are more easily accepted in their roles. After this show their fame should increase by leaps and bounds.
The supporting cast is also staggeringly good. Hale has Agnes' nervous and sometimes deranged actions down to perfection. Agnes is a soul adrift but Hale always lets the hope shine through. In a much briefer role, Gillian Anderson makes an impression as the cold and calculating Mrs. Castaway.
The storyline transports the audience back to the 1800s and reminds it of the deep divisions between the wealthy and the poor. Dickens showed these class differences clearly as Jane Austen. Faber becomes one of this group of authors who perfectly capture these times and characters.
There is much to like in this presentation of The Crimson Petal and the White. Shown over two nights, it has the chance to present its story fully and with detail. This helps the audience appreciate the bold strokes of the script as well as the nuances of the acting.
Search out Encore and watch The Crimson Petal and the White on Monday, September 10, and Tuesday, September 11, at 8PM. You will not be disappointed.
Calling all HuffPost superfans!
Sign up for membership to become a founding member and help shape HuffPost's next chapter