For me, she is one of the most beautiful girls in the world. Of course, she is stunning, but more than that, she is a good person. An adventurous soul. A loving, caring and smiling human being. And yes, I've followed her 'out of this world' weddings on social media, like everybody else. She is magical! I can tell you: I am in love with Crina and her story, and I asked her a lot of questions - here and in private. Because we always can learn from each other. Thank you, beautiful Crina!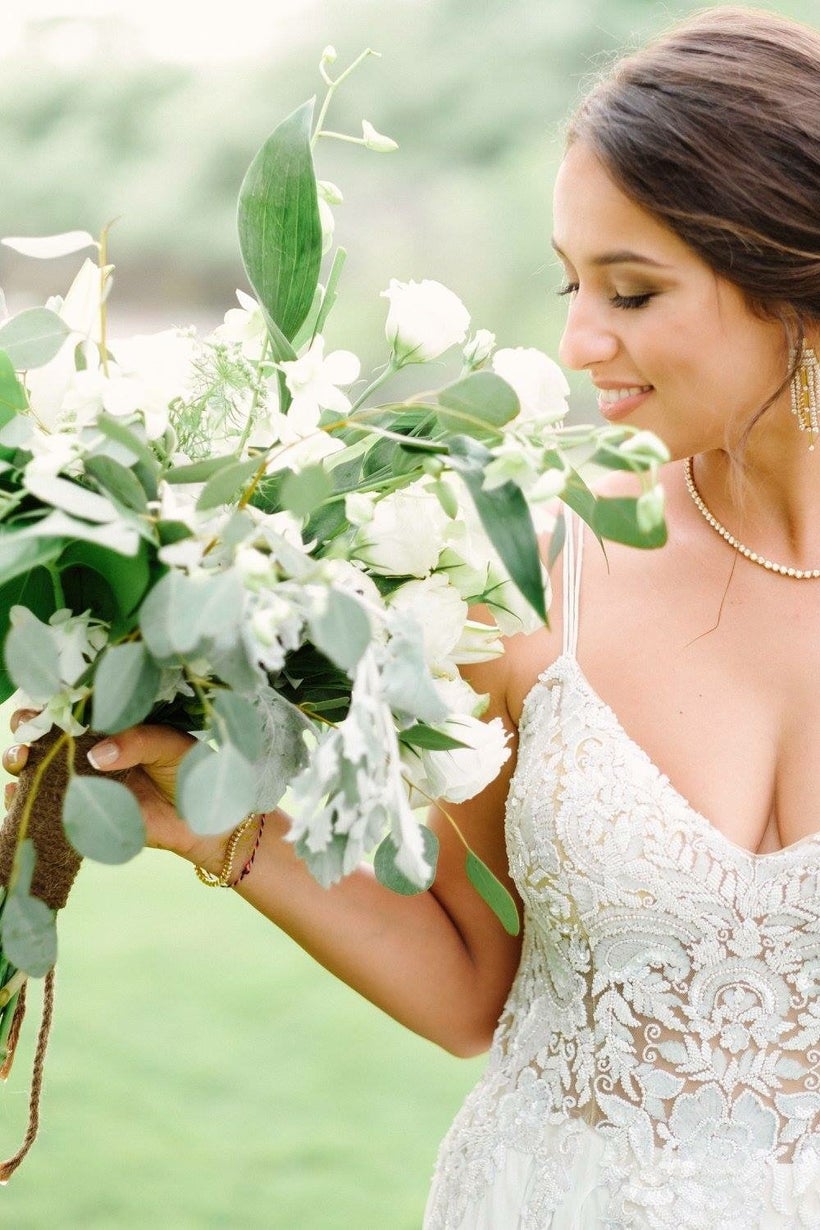 1. My dearest Crina, can you tell me your story in one short paragraph, please?
I am just a simple girl who has a strong belief that all her thoughts and desires can materialize as long as she puts the right energy into it. That's how I have created a way of life for myself that I am more than happy with.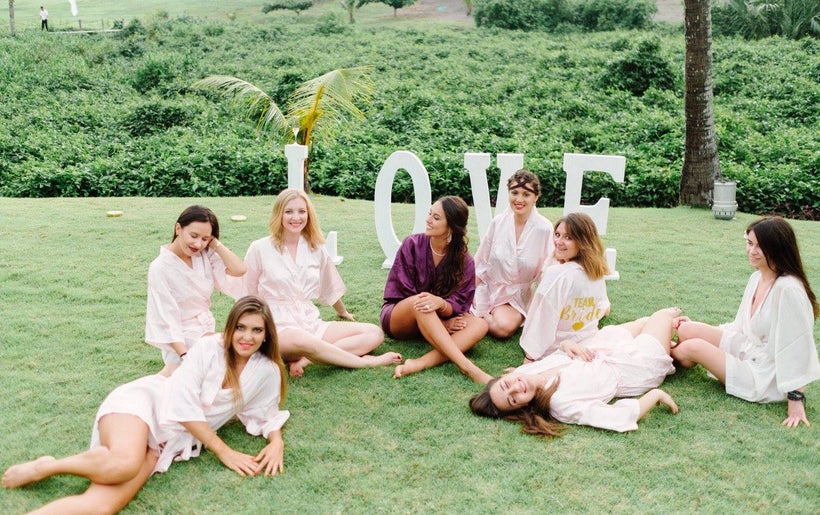 2. Do you have secret talents or things going on in your life you never told anyone about?
Yes, I do have a project that I have kept under wraps till now. I'll make it public and will start promoting it as soon as I feel the time is right. The plan is to spread magic & good vibes with some empowering jewelry made in Bali. The project is called My Journey charms and it has been my dream since 3 years already. And now it's finally happening. It's been half a year since I've been sharing it with people I meet in my retreats and people I know. Soon I will make the entire line of jewelry available online with worldwide shipping.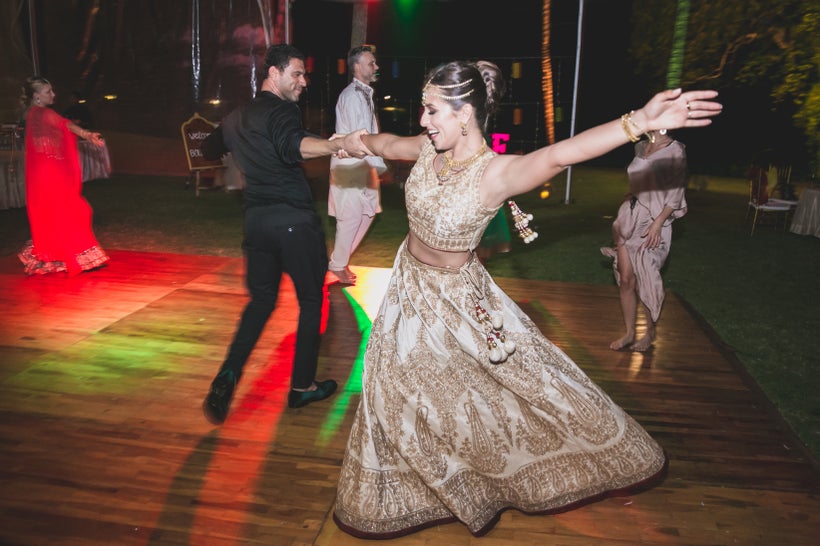 3. What makes you cry tears of happiness?
Too many things! Engagement proposals, vows at weddings, movies, I am moved easily and it doesn't necessarily have to be something related to me.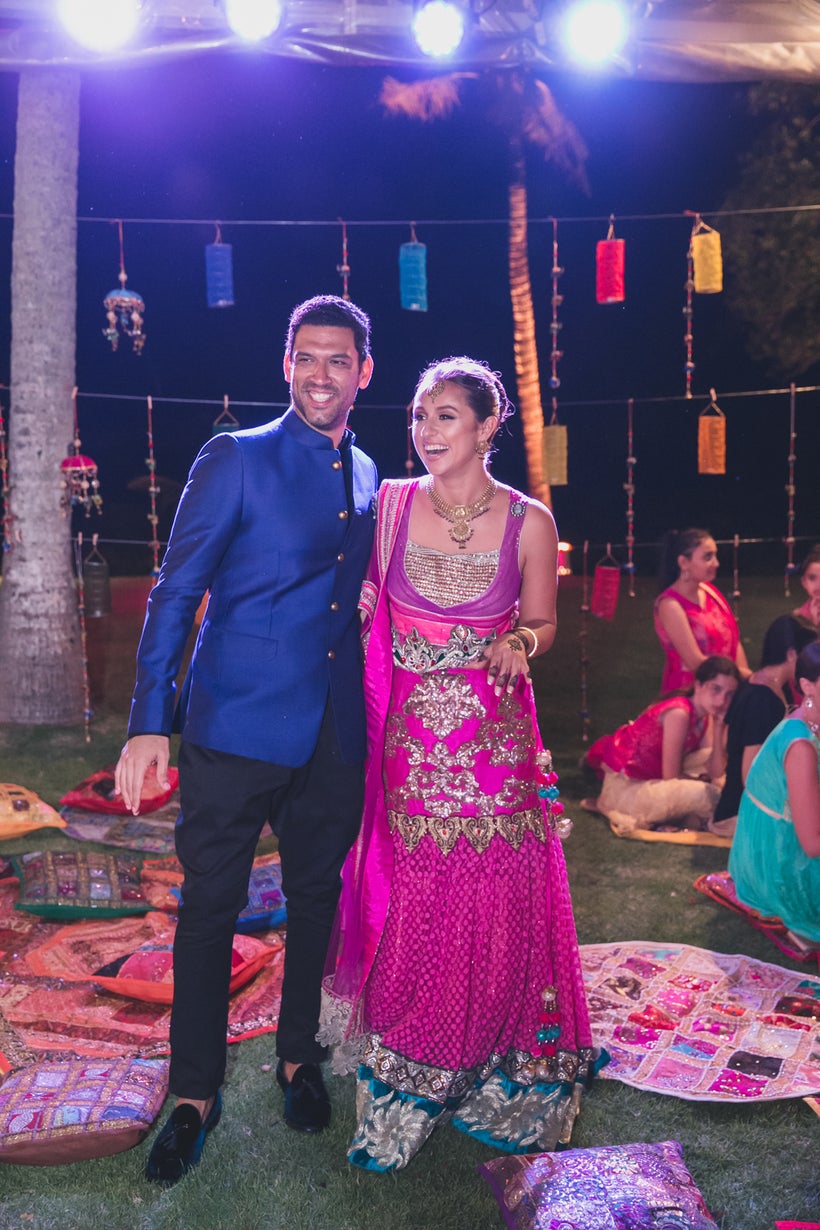 4. What does Bali mean to you? What does love mean to you?
Bali has been an important milestone in my life. This is why it will remain a very dear place to me forever. I feel I have a very strong bond with this island, it's like my dearest friend that I know will always be there for me when in need. If at the beginning it was a "cant-live-without-each-other-kind-of-relationship", now we've decided to have a long distance relationship. Yes, I am still talking about Bali- the island :))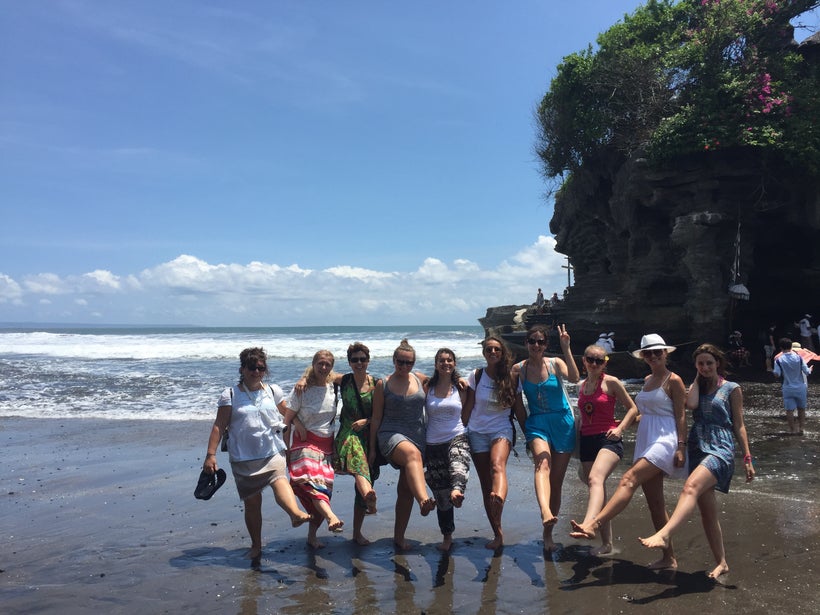 5. What made you leave everything behind and go out there into the world? When was that special moment when you said: "it's ok, I can do this!"?
It was a process. Nothing happened out of the blue. I always knew I could adapt easily and I can find my place no matter where I am and no matter with whom. Since the moment I left my parents home I was always on the go. Ready for the next adventure. That voice that said "I can do this" was always there with me and still is. Of course, just like anyone else, I have days when I feel low and things aren't always easy or perfect, but I realize these are just moments that will pass.
6. What was the hardest moment on the road of your life?
The hardest times that very few know about was during my internship in the USA. It was the most difficult period of my life, psychologically and physically. Now I can look back at those months with a big smile on my face, and realize I've been to hell and back and survived:)
7. What are you afraid of?
Now I am more afraid as never before, as now I have things to lose. Yes, this is what I am afraid of - losing who I am, what I have and who and what I love now.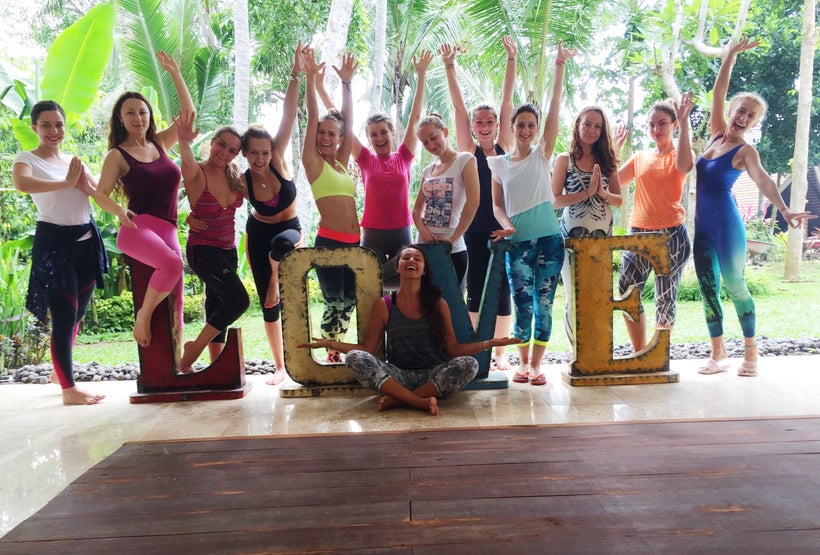 8. Do you have morning routines or habits along the day that make you feel happy, powerful or just a little bit better?
The sun, the ocean, friends, animals, and sports play a very important part in my well-being, but when I have days when I am low on energy, I prefer to have 'me time', far away from everything - it always helps.
9. Do you have a mantra for the most sensitive moments of your life?
Yes! I believe in change because it's the only constant we have in life. We must not fear it but worship it. Not get attached to anything as there are other things waiting for us. And I strongly believe if something is not happening it is because something greater is coming your way.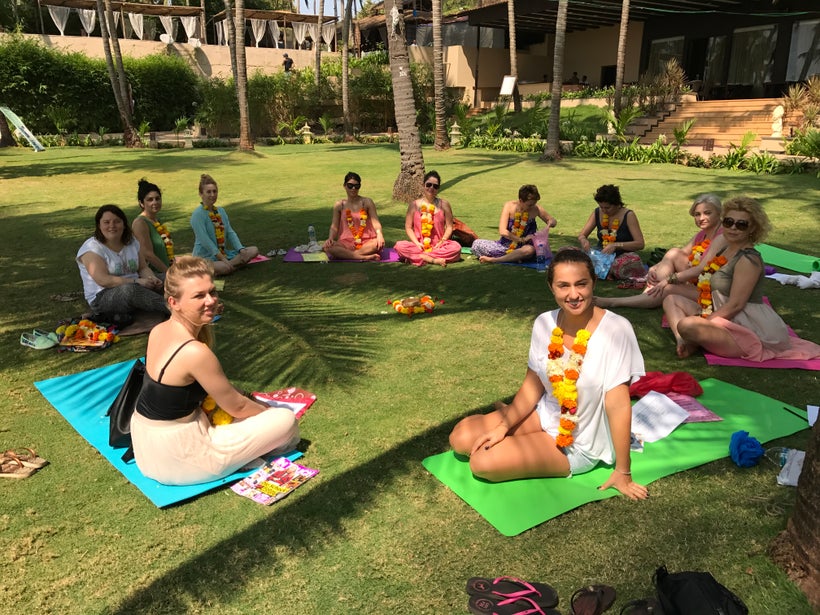 10. What is your biggest dream now?
My biggest dream? My focus is on my projects - retreats and jewelry. My biggest dream is to find a good balance between my family life and my career. I have just started out and I know I have to work hard and let time play its role.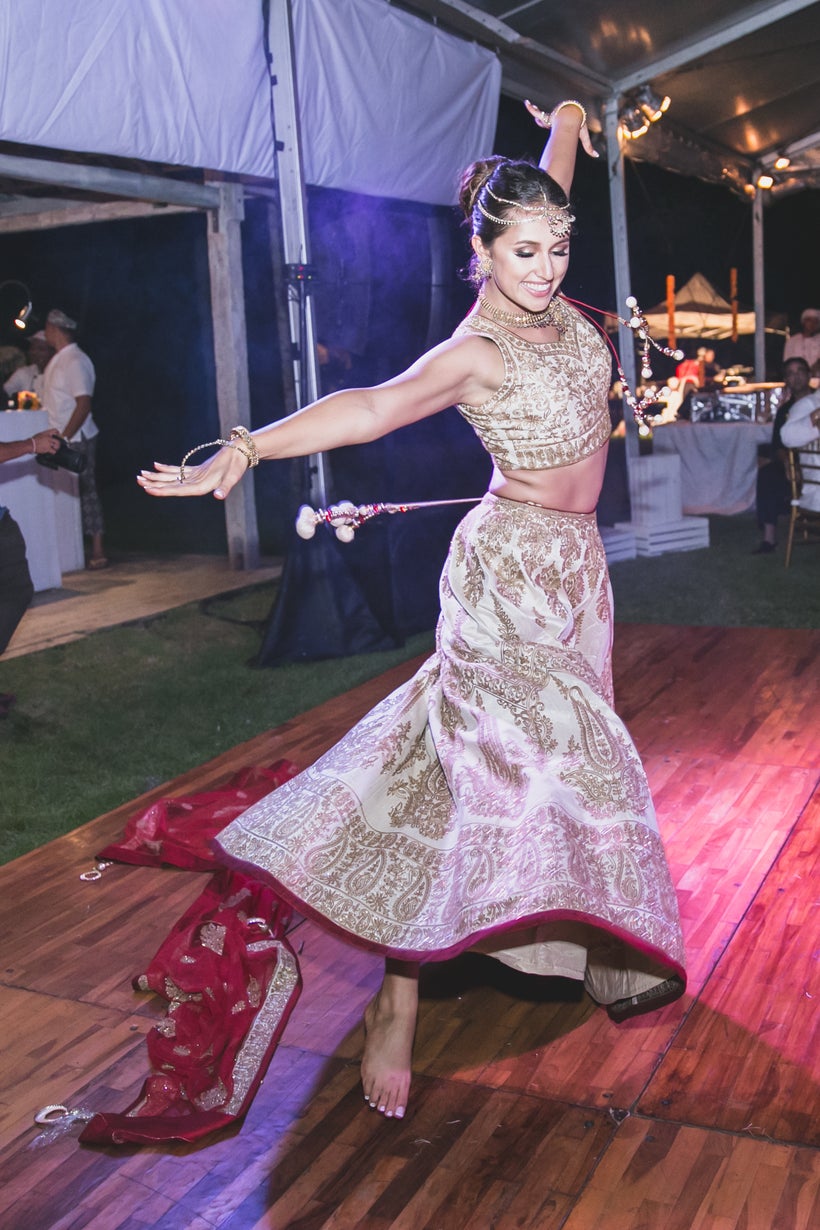 11. Where can we find you next?
I am just getting back home from my honeymoon. I am going to be in India for the next 2 weeks, and after that, I am heading to Bali. You'll find me doing yoga in Barefoot in Bali retreat, in May you'll find me surfing in My Adventure in Yourself retreat, I am still not sure where you'll find me this summer, but I am sure in October you'll find me back in Bali for other retreats and November in my retreats in India - Goa and Kerala.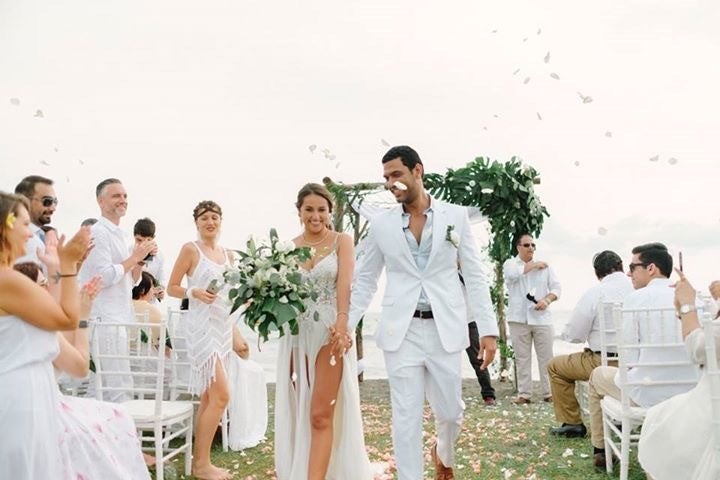 Thank you, Crina! It was a pleasure:)
Calling all HuffPost superfans!
Sign up for membership to become a founding member and help shape HuffPost's next chapter
This post was published on the now-closed HuffPost Contributor platform. Contributors control their own work and posted freely to our site. If you need to flag this entry as abusive,
send us an email
.