When one naive reporter asked what the name of the dance could be -- "The Wimbledon?" or "The Serena?" -- Williams said, "Actually, there is a name. But I don't know if I -- it's inappropriate. It's just a dance we do in California."
And there was Serena — the tennis legend, the winner of 14 individual Grand Slams, the best player of her generation, the American girl being crowned at the All-England Club as the queen of tennis — Crip-Walking all over the most lily-white place in the world.

She didn't do it on purpose. It was a moment of unbridled joy. She pumped her fist, jumped up and down, looked into the crowd, then did her ill-timed dance.

You couldn't help but shake your head. It was as if Serena just couldn't seem to avoid dipping into waters of controversy even as she'd ascended to the top of her sport.
Another Fox Sports reporter, Jason Whitlock, downplayed the so-called controversy, saying: "What Serena did was akin to cracking a tasteless, X-rated joke inside a church... Serena deserved to be called out. What she did was immature and classless. She made a mistake, something we all do."
Others took to defending the tennis champ.
Washington Post reporter Clinton Yates asked "Where was all the outrage when "You Got Served" — a movie that prominently featured a C-Walking dance battle — came out? Is the C-Walk suddenly more taboo as a dance because it happened on the Olympic stage rather than in a second-rate movie?"
Chris Chase of Yahoo! Sports wants everyone to relax. "This makes it seem like Serena crip-walked away from the Queen after stealing the crown jewels," he wrote. "She broke out the dance for three seconds, while looking at her sister sitting in the player's box! It's a dance move, not a political statement."
Even California rapper Snoop Dogg (aka Snoop Lion), who helped popularize the move, gave the 30-year-old a shout-out, tweeting:
In 2002, Crenshaw High School in Los Angeles prohibited the dance, with administrators saying that it "glamorizes gang life," according to the Los Angeles Times.
"Teenagers know the gang started the Crip walk a decade ago, but say it will cause a fight only if performed in the wrong neighborhood and while flashing gang hand signs," wrote Los Angeles Times reporter Erika Hayasaki. "They dance it for fun and consider it a badge of honor to master its complicated moves like the rap stars who popularized it."
Still, Williams remains unfazed by any controversy her dance might have caused.
Before You Go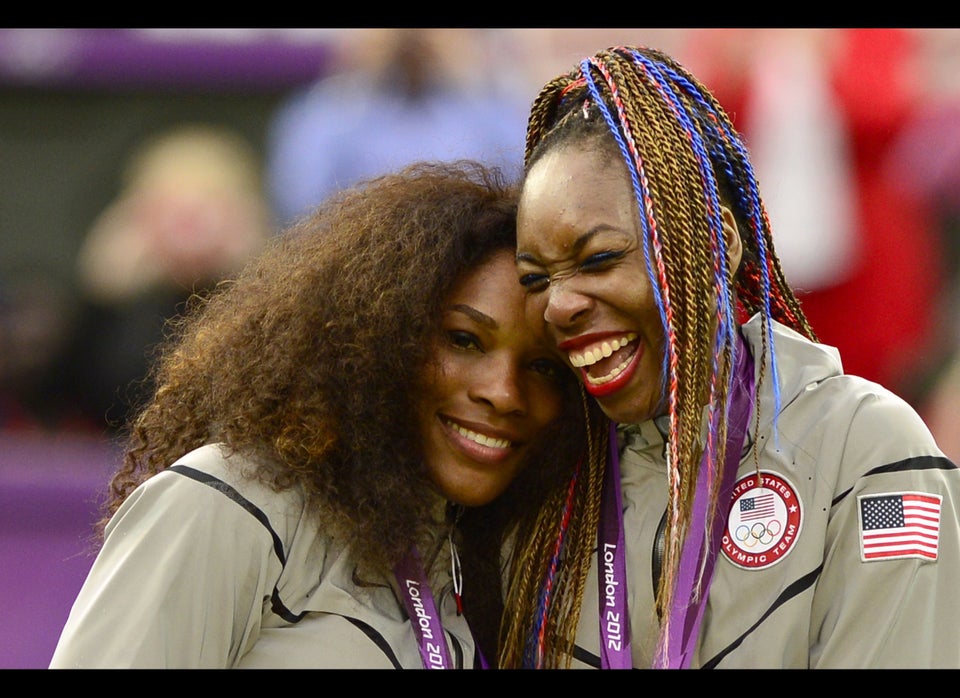 Venus and Serena Williams at the London Olympics
Popular in the Community