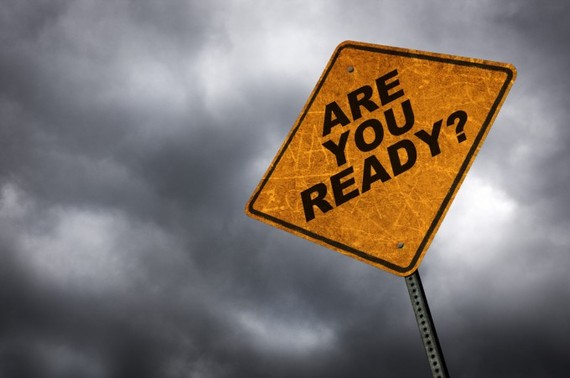 It happens to us all, it's just a matter of when will it happen?
When a crisis is identified, it may be tempting to wait until all the facts are available before proceeding. Anyone impacted will want answers as soon as possible. It's best practice that your brand provides answers before others start to chime in on social media without the facts. Deal with positive and negative criticism in real time, so others are not led down the wrong path - always be truthful. Don't hide!
Consider these ten steps before a crisis occurs:
1. Identify a social media crisis team and a team leader. Setup a slack just for this team.
2. What will the social media team be authorized to post / distribute on social media? Will the team need approval from the assembled social media crisis team or just the leader?
3. What will the messaging be across platforms? Will there be more than one person responding to posts? There may be more than one Twitter account, multiple Facebook Pages, Instagram, etc. so plan accordingly and share the information with the entire team.
4. What posts will be proactively released in the time of a crisis? How can the social media team provide all the necessary information and maintain credibility during a crisis?
5. Login to Hootsuite or your social media management tool of choice. Also, login to the following apps and set up proper keywords & hashtags for your emergency:
Sentiment140 for Twitter use only. Discover sentiment for your brand.
SocialBro for Twitter and Instagram use only. Great tool for discovering influencers, trends, best time to reach followers, and more.
uberVu for real-time monitoring of social media mentions about your brand. Discover what's trending. If you don't subscribe to uberVu, these are some great alternatives: Tweetreach, Keyhole, and Tweetbinder.
Also, setup Google Alerts for your emergency.
Continue to monitor all social media accounts: Twitter, Facebook, Google+, LinkedIn, Instagram, YouTube, Tumblr, Pinterest, and even Reddit.
Hootsuite or Tweetdeck can assist in monitoring many of these outlets!
6. Proactively acknowledge the issue on EVERY social media channel and link followers to a website with a statement and/or press release for more information.
7. Continuously update the entire social media crisis team while crisis is ongoing. Make sure everyone on the team is available. Have email, mobile phones, professional and personal twitter handles available for everyone on the social media crisis team. Have your notifications turned on and if you setup a slack for the team, make sure everyone has it installed and available. Communication is the key to your success!
8. Monitor, listen and respond accordingly. Responses on social media may be the same language as used in the press release or on a website, but have language ready to use for replies / comments and link all replies to the website containing the statement / press release. NOTICE: Not all social mentions require a response, proceed carefully and do not feed the trolls.
9. Shut off all automated social media posts during a crisis. We do not want promotional messages sent out during crisis time. Sensitivity is important to remember during a crisis.
10. When a crisis is finally under control and social media chatter has calmed down, continue monitoring and keep all related Google Alerts on. Continue monitoring UberVu and Sentiment140.
Finally, when it really is over, get the team together and discuss what went right and what went wrong - How can the process be improved? Write a blog about the experience, too. Good luck!
REAL LIFE. REAL NEWS. REAL VOICES.
Help us tell more of the stories that matter from voices that too often remain unheard.