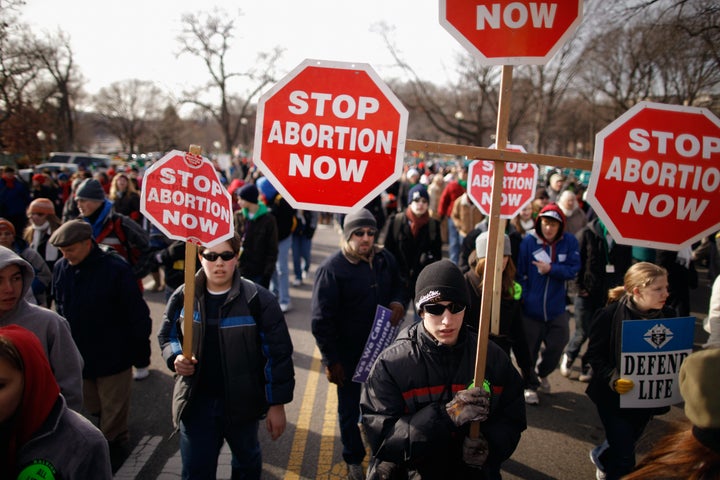 Following a San Francisco Board of Supervisors decision banning crisis pregnancy centers from engaging in what it deemed, "false or misleading advertising practices," one such organization has filed suit against the city in on First Amendment grounds.
The ordinance, which was passed in a near-unanimous vote last month, targets two such organizations designed to council women though difficult and/or unplanned pregnancies.
Sponsored by Bayview Supervisor Malia Cohen, the measure's backers allege these groups, both of whom are staunchly pro-life, use misleading advertising to trick women into believing they offer a full range of options, including abortion, when they are explicitly designed to dissuade women from terminating their pregnancies.
The organizations would be hit with a $500 fine every time they are found engaging in advertising inaccurately implying they offer abortion services.
First Resort, one of the two targeted crisis pregnancy centers, is now challenging the law in federal court.
"The ordinance is explicitly viewpoint-based repression of free speech on a subject that is at the heart of First Amendment protections," said a First Resort spokesperson in a press release. "Thus, we believe the ordinance is a blatant violation of the First Amendment to the Constitution of the United States of America. We regret we were not treated fairly in City Hall, and now seek remedy in the courts."
While First Resort claims to be open about the rage of services it provides, nowhere on its website does First Resort state its firm opposition to abortion. On a page detailing client testimony, there is a statement from a woman who chose to terminate her pregnancy that reads, "I really thank you for all your help and support. The decision I made isn't a pleasant one but I received good advice so that I wouldn't have to go through this again."
"It is a pro-life organization that is pushing a political agenda," said City Attorney Dennis Herrera, who helped draft the legislation.
Herrera also alleged that First Response had purchased Google ads for the term "abortion San Francisco" so that its site would appear at the top of a search done by someone seeking abortion services in the city.
These types of advertising restrictions have been attempted in other cities, such as New York and Baltimore; however, these laws have had little luck standing up to the inevitable legal challenges that follow their passage.
Even so, the law's proponents are confident their bill will hold water. SF Appeal reports:
Cohen spent months with the City Attorney to craft the law in a way that both protects free speech as well as any women at risk of being misled, she said in a statement emailed Wednesday.

"Counter to what many have stated, this legislation does not limit or prescribe what views groups or individuals may express on this issue," Cohen wrote. "Rather it prevents groups from knowingly engaging in false or misleading advertising about the pregnancy related services they offer."
Check out this video about crisis pregnancy centers:
Popular in the Community