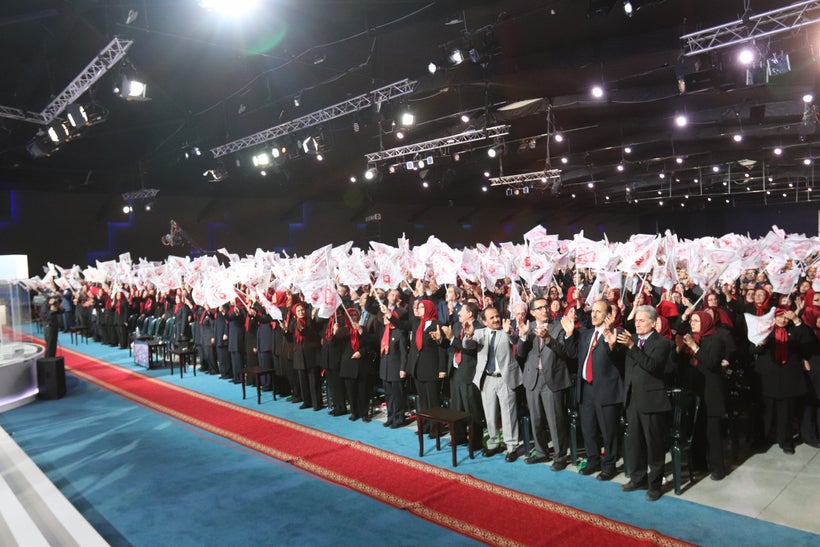 As Iran finds itself engulfed in domestic and external turmoil, the opposition in-exile enjoys the prowess and cohesion to elect a new secretary general.
A new administration in Washington has been ramping up the heat, punishing Tehran for meddling in other states' affairs and advancing its ballistic missile drive. All the while Supreme Leader Ali Khamenei has seen his representative rejected by two senior Shiite leaders in Iraq, the proxy war in Yemen going south and Tehran's support to maintain Syria's Bashar Assad in power eating up crucial resources. Internally, the Iranian people are stepping up their protests to significant scales.
In now daily protests thousands of investors are demanding their savings from state-run institutions, and the city of Baneh in western Iran recently witnessed clashes as locals took to arms to protest the ruthless killing of porters by state security forces. In a parallel significant development, the Iranian opposition People's Mojahedin Organization of Iran(PMOI/MEK) held its congress on Wednesday marking its 52nd anniversary and sitting to elect a new secretary general.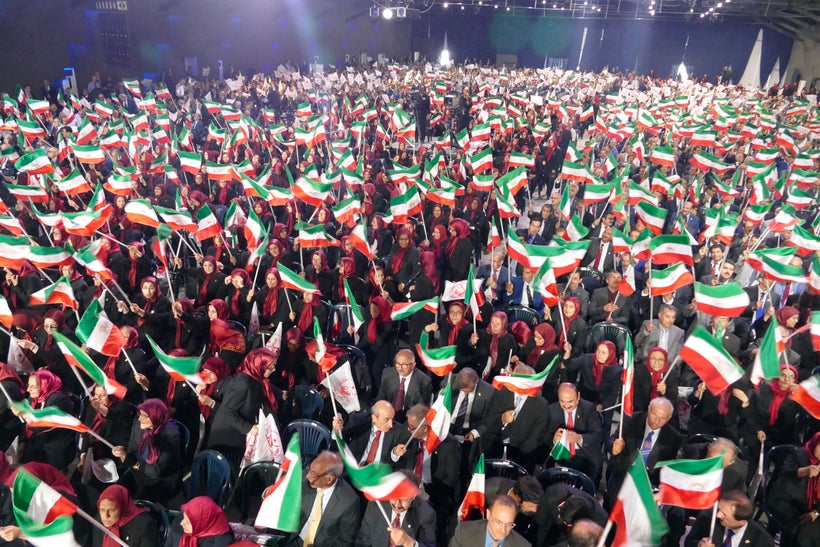 This process was held in six different cities, including Tirana, the Albanian Capital, where most MEK members are stationed after their long ordeal in Iraq, along with five other countries. Ms. Zahra Merrikhi was elected as the new MEK Secretary General, replacing Ms. Zohreh Akhiyani, who served from 2011. The MEK Secretary General is elected for one two-year term, which can be extended considering the circumstances.
In view of its unique nature and differences from state or party elections, MEK rules and regulations define the election of a secretary general to be held in three different assemblies.
In the first such assembly, held by members of the MEK Central Council on August 20, 2017, an initial 12 candidates were introduced, of which four reached the next stage with Ms. Merrikhi receiving a majority of the votes.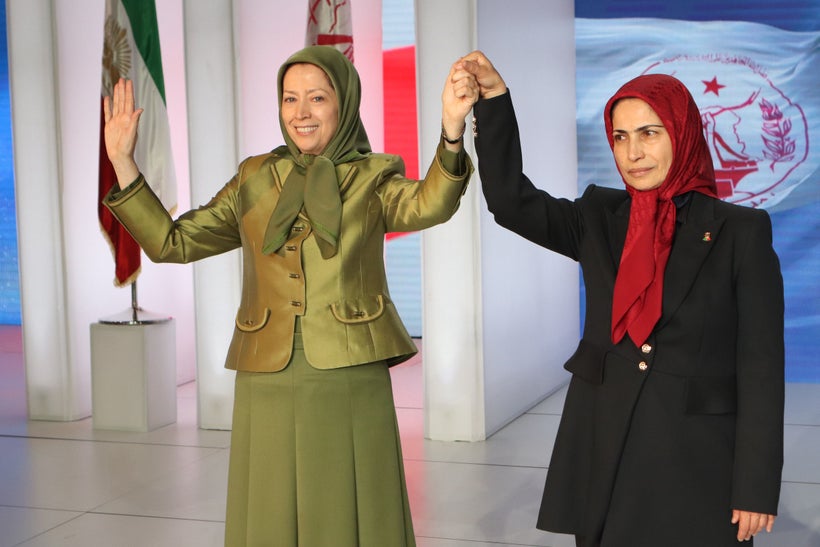 At the second assembly, held two weeks later, senior MEK officials and cadres casted their ballots for the final four candidates, with Ms. Merrikhi leading the vote tally again. The third and final assembly, held on Wednesday, witnessed all MEK members raising their hands and unanimously electing Ms. Merrikhi as the new MEK Secretary General. Born in 1959, Ms. Merrikhi joined the MEK in the years leading to the 1979 revolution. She was summoned and interrogated several times by the Shah's intelligence service for her activities. Her younger brother, Ali, was killed by the current Iranian government back in 1988. From 2003 onward she served as the coordinator of the office representing Iranian opposition leader Maryam Rajavi, President of the National Council of Resistance of Iran (NCRI), a coalition of opposition groups including the MEK.
The democratic approach adopted by the MEK in this election process is in stark contrast to that imposed on its compatriots by the ruling clerics of Iran for the past four decades. It also undercuts the oft-repeated, Iran government's inspired characterization that it has an authoritarian structure. If we were to take the Iran's presidential "election" into consideration, we would view a selection by an unelected few, far from anything resembling an election in today's 21st century.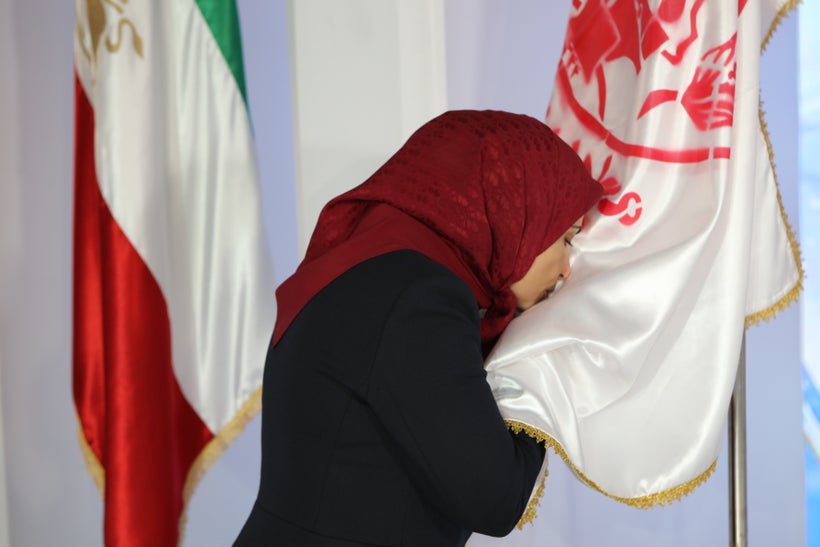 Iran's so-called presidential "elections," which banned all women, is a procedure in which all candidates are vetted by a 12 ultraconservative clerics and so-called legal experts, named the Guardian Council, who are directly and indirectly appointed by the Supreme Leader.
All candidates are evaluated for their utter devotion and obedience to the clerical rule and Supreme Leader. Before May's vote even Mahmoud Ahmadinejad, who served as the president for eight years and Khamenei launched a massive nationwide crackdown in 2009 to quell any opposition to his engineered reelection, was disqualified from this year's presidential race. As the political establishment in Tehran sees its founding fathers dying one after another and Khamenei himself battling severe health issues and allegedly cancer, there are serious woes about the future of his rule and the ruling clerics in its entirety. And with conservative cleric Ebrahim Raisi – said to be groomed by Khamenei to reach the presidency and eventually succeeding him at his throne – failing to unseat Hassan Rouhani from the presidency, no new face with the necessary majority support is seen to lead this political establishment into its unknown future.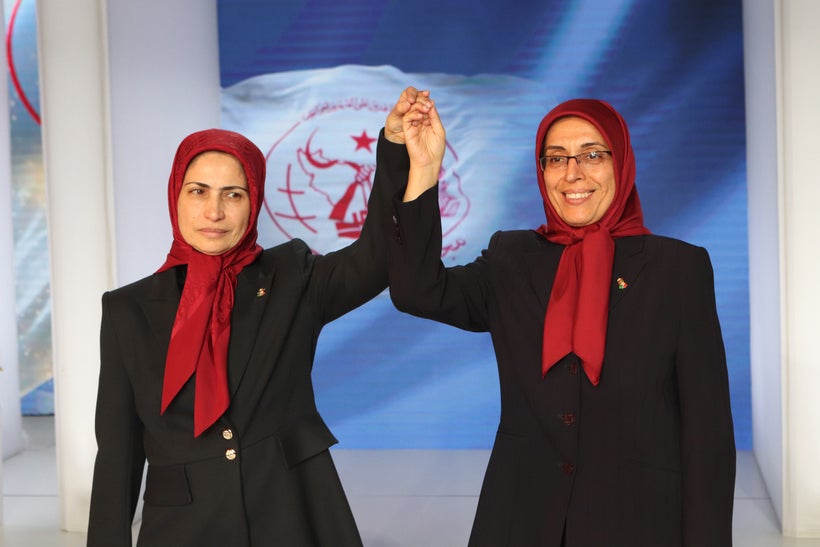 It is a complete different story for the MEK leadership, however, as Ms. Merrikhi currently enjoys the support of 18 co-Secretaries General (including seven former Secretaries General) and three deputies from the organization's younger generation.
Narges Azodanlou, 36, Rabi'eh Mofidi, 35, and Nasrin Massih, 39, all born during or after the 1979 revolution, represent the MEK's dynamic characteristic and how this organization is able to adapt and deliver young new leaders for this fast-changing world. In short, Merrikhi's election demonstrates process, structure, depth of leadership ranks, and a genuine and practical commitment to gender equality, especially in leadership positions. "Today, the PMOI, with the help of the Iranian people, is prepared as never before to overthrow the clerical regime," Ms. Merrikhi said after expressing gratitude to her predecessors and vowing to remain loyal to the MEK's ultimate objective of establishing freedom and democracy in Iran. Welcoming Ms. Merrikhi's election, NCRI President-elect Rajavi described this new development as signaling the soon-to-come change of the theocratic ruling in Iran.
----------------------------------------------------------------------------
You can order Dr. Rafizadeh's books on Here. You can sign up for Dr. Rafizadeh's newsletter for the latest news and analyses on Here. You can contact him at Dr.rafizadeh@post.harvard.edu or follow him at @Dr_Rafizadeh.
Harvard-educated, Dr. Majid Rafizadeh is a world-renowned businessman, a leading Iranian-American political scientist, president of the International American Council on the Middle East, and best-selling author. He serves on the advisory board of Harvard International Review.
Dr. Rafizadeh is frequently invited to brief governmental and non-governmental organizations as well as speak, as a featured speaker, at security, business, diplomatic, and social events. He has been recipient of several fellowships and scholarships including from Oxford University, Annenberg, University of California Santa Barbara, Fulbright program, to name few He is regularly quoted and invited to speak on national and international outlets including CNN, BBC World TV and Radio, ABC, Aljazeera English, Fox News, CTV, RT, CCTV America, Skynews, CTV, and France 24 International, to name a few. . He analyses have appeared on academic and non-academic publications including New York Times International, Los Angeles Times, CNN, Fareed zakaria GPS, The Atlantic, Foreign Policy, The Nation, The National. Aljazeera, The Daily Beast, The Nation, Jerusalem Post, The Economic Times, USA Today Yale Journal of International Affairs, Georgetown Journal of International Affairs, and Harvard International Review. He is a board member of several significant and influential international and governmental institutions, and he is native speaker of couple of languages including Persian, English, and Arabic. He also speaks Dari, and can converse in French, Hebrew. More at Harvard. And You can learn more about Dr. Rafizadeh on HERE. The post was originally published on the Arab News.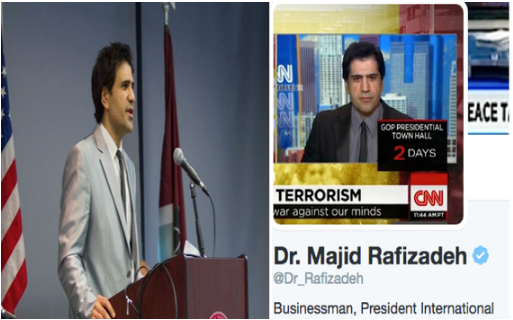 Calling all HuffPost superfans!
Sign up for membership to become a founding member and help shape HuffPost's next chapter
This post was published on the now-closed HuffPost Contributor platform. Contributors control their own work and posted freely to our site. If you need to flag this entry as abusive,
send us an email
.