 Cristeta Comerford took the job in 2005 and is the first woman and first minority to serve as executive chef.

"Cristeta Comerford brings such incredible talent to the White House operation and came very highly regarded from the Bush family," Michelle Obama said in a statement released by the transition team. "Also the mom of a young daughter, I appreciate our shared perspective on the importance of healthy eating and healthy families."

Comerford is a naturalized U.S. citizen from the Philippines who studied French cooking in Vienna, Austria, and specializes in ethnic and American cuisine
She's come a long, long, long way, this former hotel "salad girl." Before she was hired as an assistant chef in the White House in 1995, before first lady Laura Bush promoted her to White House executive chef last week, Cristeta Comerford -- "Cris" to her neighbors and co-workers here in the Washington area, "Teta" to her large but tight-knit Filipino family in the Chicago suburb of Morton Grove -- was in charge of a salad bar.

"That's what I called her, 'salad girl.' She prepared Caesar salad, Cobb salad," says Juanito Pasia, Cristeta's older brother, trying not to laugh. It was Juanito who drove Teta -- then 23, newly arrived from the Philippines -- in his blue Ford van to and from work at a Sheraton Hotel near Chicago's O'Hare International Airport. "Can you believe it?" he asks, giving another hearty laugh. "Can you believe this is happening?".
In the White House kitchen: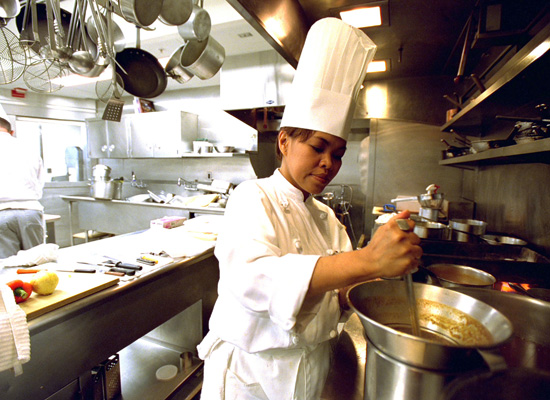 Comerford presenting the holiday menu in 2005: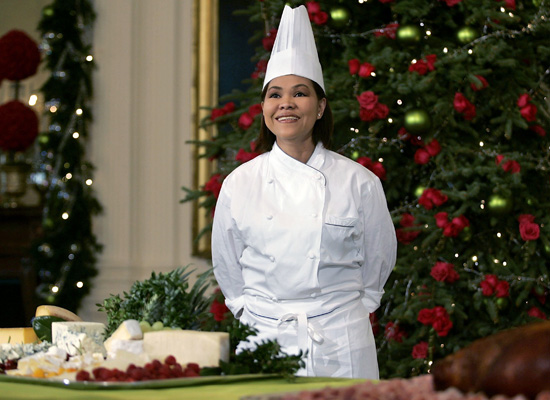 And in 2006...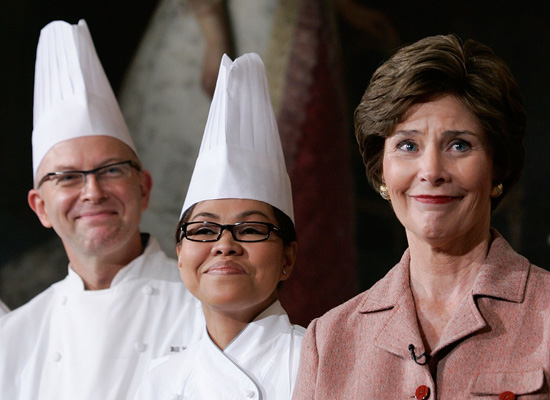 And in 2007...