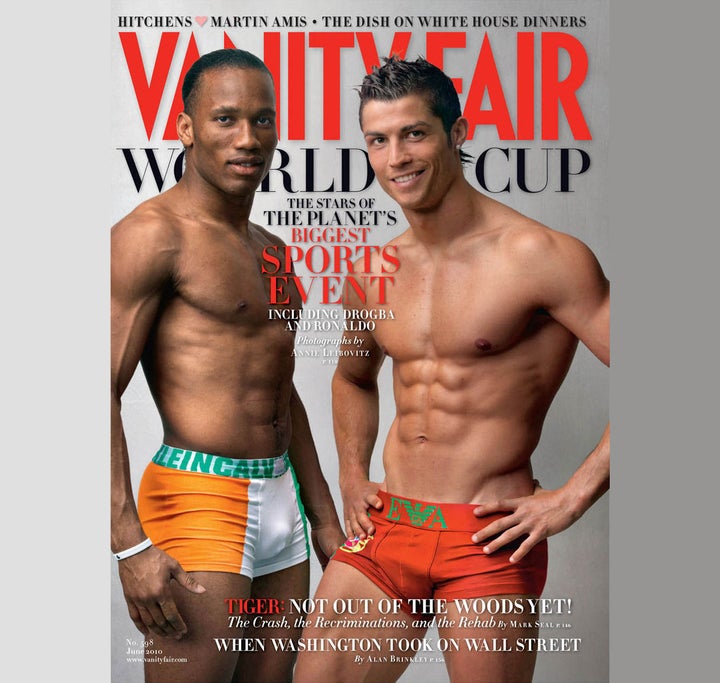 Many readers were pleased when soccer superstar and Armani model Cristiano Ronaldo was displayed in minimal clothing on the cover of Vanity Fair earlier in the month. The muscular forward was shown shirtless and in tight underwear.
One person who was unhappy with the cover photo? Ronaldo himself. A source tells the New York Post that "Ronaldo is freaking out" about the sexy cover shot.
"There are whispers," the source continued, "that what really upset Ronaldo was that, having stripped off to his underpants for the shoot in Madrid, he didn't envisage sharing the cover with another player photographed in Milan."
Also pictured on the cover was Chelsea striker and TIME 100 honoree. He, too, displayed his muscular abs and was clad only in a skimpy undergarment.
Related
Popular in the Community