 Never one to hold anything back, Christina Aguilera spoke her mind at the Billboard/Hollywood Reporter Film, TV and Music Conference on Thursday.
Gossip Cop reports that "The Voice" coach lashed out at the media telling the press that she's been able to balance her career and personal life because she consciously avoids reading tabloid "trash" online and in magazines.
"I'm a mother. I'm a businesswoman. I have a zillion and one things going on in my head, on my plate, creatively," she said. "I put my son to bed then I go right into my backyard, which is my studio house. It's a lot. I really truly don't have time for the static noise. It's just not real. They're not real magazines. It's trash. It's rumors."
The superstar also took aim at bloggers by complaining that with the Internet "now everyone is a critic." The 31-year-old singer says she doesn't read blogs because, "It's just God-knows-who in buttf--k wherever writing hate sh-t," she said, adding, "You can't take it seriously. I'm sure you've all been hated on at some point by buttf--k people."
"It's hard being such a powerful woman in the business," she said. "I'm known for not always being warm and fuzzy, because you'll just get bulldozed over. You learn to put up this little protective shield, but it's because of something. In my music, I come off as being very open about being insecure, vulnerable and sensitive sometimes. Then I'll go onstage and be this powerhouse force to be reckoned with."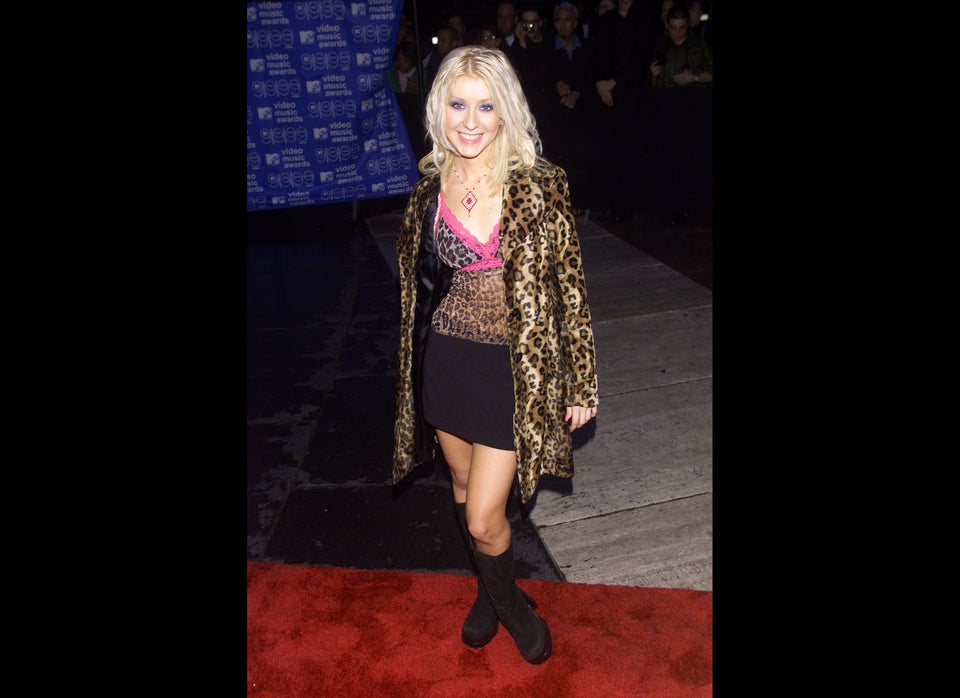 Christina Aguilera Style Evolution
Popular in the Community