Chef and New York Times best-selling author Cristina Ferrare grew up around the kitchen and always knew food would be a big part of her lifestyle and career.
Ferrare sat down with her daughters Arianna and Alex Thomopolous for the latest episode of HuffPost's parent-child interview series, Talk To Me, and discussed how her lively Italian family helped to shape her personal and professional goals for years to come. Some of her fondest memories were Sunday meals, during which her father would blast Mario Lanza and Tony Bennett songs while the rest of the family prepared for dinner.
"It excited me. The smell of the food, listening to the music playing, knowing that people that we really cared about were coming over," she said. "We didn't have a lot of money, but there was so much love in the house that all of that was imprinted in me very young. And I said, 'I want to do this, when I grow [up], I want to have the same thing for my family.'"
While Ferrare looked forward to her "lifelong dream" of being a mom and creating a large of her own, she didn't realize how tough parenthood would truly be ― especially as her kids grew older and more independent.
"I didn't realize how difficult it was to be a parent," she said. "The earlier stages were the most wonderful time for me because I could control you. And then what happened is you started to become different personalities on your own. It became difficult but I loved every single minute of it."
Alex reminded her mom of the time she padlocked a chain around her neck during a "punk rock phase," then lost the key to the lock. Cristina replied with a laugh, "If women had babies that were born teenagers, no one would ever have kids."
Despite the trials and tribulations of parenthood, Ferrare's biggest challenge came in the 1980s when her late ex-husband, John DeLorean, was arrested (and eventually acquitted) over allegedly conspiring to smuggle $24 million of cocaine. Ferrare thought her "life was over" as her family was thrust into the spotlight and dragged through an intense high-profile case.
"It became a worldwide news story. We were bombarded by press constantly. [The] government took away all of our money, our home, our everything. I basically had to start from scratch," she said.
But the challenging life experience helped Ferrare realize that "failure is opportunity disguised as disappointment," and she began to see a silver lining.
"The things that I thought would destroy me didn't, because there is always a lesson to be learned," she said. "When I went thorough it, it sucked big time and it was devastating, but I got through it.
Watch more from Cristina Ferrare in the video above, and see our collection of Talk To Me episodes here.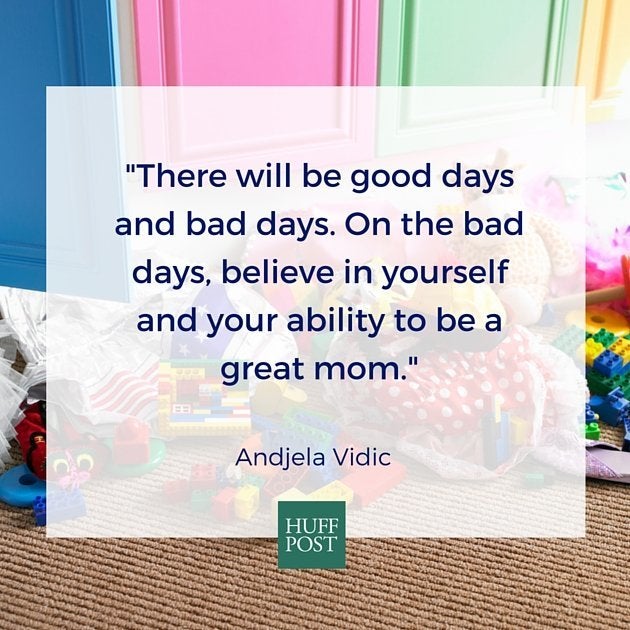 Moms Share Their Best Parenting Advice