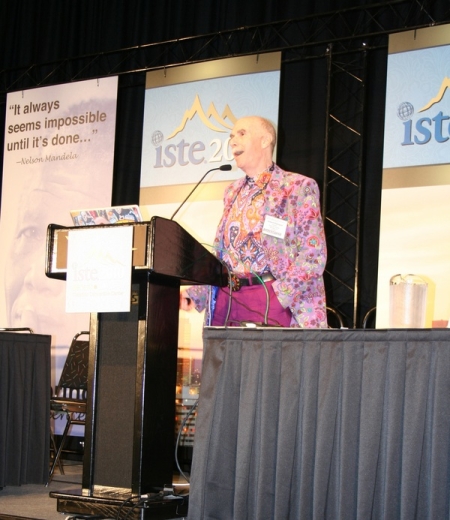 Earlier in the year, I put a stake in the ground about Bing's stance vis-à-vis Critical Thinking. Simply put, we are in favor of Internet literacy as an aspect of good citizenship and scientific thought. Our goal is to show our ongoing support for teachers and parents combating the tendencies of students to "cut and paste" the first answer from Google or Wikipedia and call it research.
In fostering resources and events related to Critical Thinking I was fortunate to run into so many great brains working on the issue of how to teach this very necessary 21st century habit of mind:
The finale for this school year took at International Society for Technology in Education (ISTE) 2010, formerly the National Educational Computing Conference (NECC) conference, where thousands of educators gather to learn more about the latest classroom technology and technology practices. On June 30th, Howard Rheingold gave a hands-on lab presentation with me and then a spotlight lecture on Critical Thinking.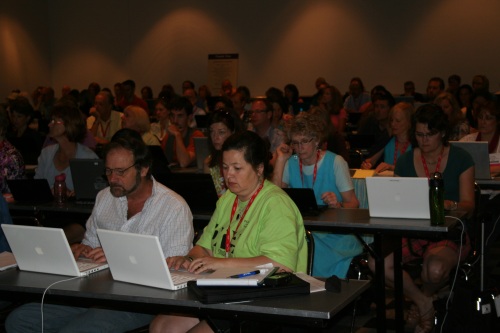 Similar to at NCCE in March, he highlighted two emerging resources that we worked with him to launch this year - the Critical Thinking Wiki led by Howard, and his Critical Thinking Discussion Group. David McGavock, a technology director for the Roaring Forks School District in Colorado, volunteered as moderator for both and helped put notes from each session on the Wiki.
The Edubloggercon side of ISTE2010 saw the spread of the Critical Thinking meme.Librarian and tech teacher Colette Cassinelli, who attended our Critical Thinking NCCE lunch in March, led a lively session with others on the topic. The #edchat community, who hosted Rheingold for an online event two weeks ago, turned out in support.
For us at Bing, all this conversation is goodness - Internet literacy isn't a new meme, but it's one that for Bing is a natural place to lend our voice in support of teachers, parents and students who want to master and spread this essential skill for the 21st century.
School's out for the year of course, but summer's the time for teachers to have a chance to catch their breath and strategize for next year. We hope they find these new materials useful and join in the online conversations.
Until next school year --- Betsy Aoki, Sr. Program Manager, Bing

Related
Popular in the Community