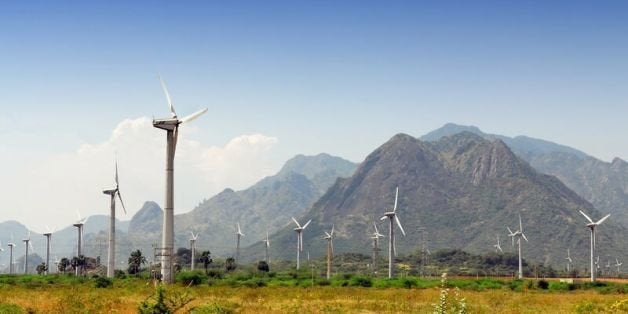 The sustainable development goals (SDGs) will help government leaders develop policies that address a series of major global economic challenges, as well as promote growth.
Whilst all these goals are equally important in their own right, Goal 13, combating climate change, is arguably the only one that, if not accomplished, will impact every other element of this framework. By combating climate change, you are creating the essential conditions the others need to succeed.
This is a critical year for climate change. In December, negotiators from all member countries gather in Paris for the 21st Conference of Parties to the UNFCCCC (COP21), where they will have a once-in-a-generation opportunity to make a clear commitment to a high-value, low-carbon economy.
Climate Week NYC 2015 is committed to ensuring we help to lay the foundation for this momentum toward COP21. Working closely with the UN and the Sustainable Development Goals (SDG) Summit, the week will also highlight the critical importance of a successful global-climate agreement as the first priority in achieving a strong, sustainable economy for all.
Over the last seven years, Climate Week NYC, convened by The Climate Group, has built an international platform that has showcased the hard evidence for a low-carbon economy by bringing world leaders, policy makers and businesses together to address barriers and rapidly upscale this move to a sustainable and prosperous future. Even in its short history, the climate debate has altered dramatically.
Despite all the research, there is still -- at least in some sectors of every country -- a belief that cutting emissions has a detrimental effect on economic growth. The most ironic element to this misconception is that it is far from true, and in fact, the opposite is the case.
A recent IEA report helped dispel this flawed theory, showing that global emissions had fallen but the economy had continued to grow for the first time in 40 years. Investing in better, cleaner energy doesn't just avoid costs. It brings big profits and benefits to all areas of society and the economy.
One of the key changes over the last decade that has helped to ensure and demonstrate this success and further potential of a low-carbon future, is the role and function of the so-called "non-state actors" -- businesses, investors, regional governments and cities.
These stakeholders have been developing new climate commitments, drastically raising their level of ambition and actively speaking out that more needs to be done -- as well as already benefitting from a low-carbon economy that is now worth US$5 trillion
For example, RE100, a global business initiative that celebrates and supports major companies that are committing to 100% renewable power across their operations, is helping to accelerate the transformation of the global energy market driven by significant private-sector demand.
The Compact of States and Regions, a platform launched at the UN Climate Summit in New York last year, will allow sub-national governments to grow long-term ambition and accurately report on their emission-reduction achievements.
These measures create everything from a better environment and cleaner air for citizens, to stimulating the local job market and reducing energy-supply risk.
This rapidly growing support from non-state actors has already been driving the Paris negotiations. It's no surprise. Any deal that is reached at COP21 won't come into force until 2020, so over the next five years, the actions from these businesses, investors, regional governments and cities will determine if we can peak emissions or not.
Support is swiftly growing. Everywhere you look, there's an example of where clean, efficient use of energy is helping smart agriculture and smart cities outperform their peers. And that's the message we will be bring to Climate Week NYC 2015; both because it is important in itself, and because it contributes to the momentum toward Paris.
COP21 has the potential to be that turning point, and the start of goal 13 being achieved.
After all, bold climate action is not a burden, but a historic economic opportunity to create the sustainable, prosperous future we all want.
Mark Kenber is CEO of The Climate Group, an international non-profit organization working with corporate and government partners to promote a prosperous, low-carbon future. The Climate Group convenes Climate Week NYC, a key international platform for governments, businesses and civil society to collaborate on bold climate action and low carbon leadership.
This post is part of a series produced by The Huffington Post, "What's Working: Sustainable Development Goals," in conjunction with the United Nations' Sustainable Development Goals (SDGs). The proposed set of milestones will be the subject of discussion at the UN General Assembly meeting on Sept. 25-27, 2015 in New York. The goals, which will replace the UN's Millennium Development Goals (2000-2015), cover 17 key areas of development -- including poverty, hunger, health, education, and gender equality, among many others. As part of The Huffington Post's commitment to solutions-oriented journalism, this What's Working SDG blog series will focus on one goal every weekday in September. This post addresses Goal 13.
Calling all HuffPost superfans!
Sign up for membership to become a founding member and help shape HuffPost's next chapter