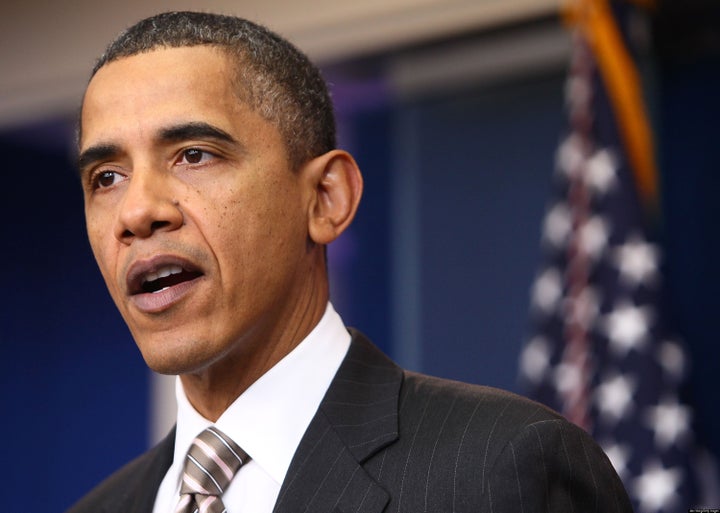 By Adelle M. Banks
Religion News Service
WASHINGTON (RNS) A day after ordering a host of changes to the White House's faith-based office, President Obama is facing mounting criticism for keeping in place Bush-era policies that allow faith-based social service providers to hire and fire based on religion.

House Judiciary Committee Chairman John Conyers on Thursday (Nov. 18) voiced frustration that he has yet to hear administration plans to change those policies. He and other lawmakers were disappointed that no White House officials attended a subcommittee hearing on the faith-based office.

"This isn't a matter of one branch of government drawing a veil over a subject of this immediate importance and we have to guess or try to figure out what and why and when something further is coming," Conyers, D-Mich, said at the hearing.

"The president explicitly campaigned and made many remarks about this, not only as a candidate but as a senator, and we don't propose to wait any longer."

Obama's executive order on Wednesday was based on recommendations from a blue-ribbon advisory council that was told early on by the White House that the hiring question would not be part of its portfolio.

At issue is whether religious groups that receive federal grants can hire and fire employees based on religious affiliation. The Bush administration supported that policy, but Obama campaigned against it.

The White House said such questions will be handled on a case-by-case basis by the Justice Department.

"The administration looks forward to continuing to work with Congress and organizations from across the spectrum to ensure that federal faith-based initiatives are grounded in sound law and policy," said White House spokesman Shin Inouye on Thursday.

The Rev. Barry Lynn, executive director of Americans United for Separation of Church and State, told lawmakers that it is "ethically and legally wrong" for a religious group to consider religion in hiring when a job is funded with public money.

"In my experience, a Baptist does not ladle out rice in a soup kitchen differently than does a Buddhist," he said.

Douglas Laycock, a scholar on religious liberty at the University of Virginia, said the changes advocated by Lynn and others would tie the hands of religious groups.

"It uses the power of the purse to coerce religious organizations to become less religious and more secular," he told lawmakers. "This committee should not try to force the administration into doing it."

The Rev. Welton Gaddy, president of the Interfaith Alliance, said the attention on Capitol Hill should send a signal to the White House officials that they cannot ignore a thorny legal question that has raised concerns among supporters and critics alike.

"It was a warning, almost, that the administration is leaving an important constitutional issue unresolved and it is time to resolve it," he said.

Obama's executive order was generally welcomed for clarifying the rights of people who receive services from federally funded groups, and for promising greater transparency about who receives such grants and the rules they must follow. But activists from across the political
spectrum chided Obama for not tackling what Lynn called the "800-pound gorilla in the room."

"This admittedly divisive issue cannot be kicked down the road forever," said J. Brent Walker, executive director of the Baptist Joint Committee for Religious Liberty. "The president missed an opportunity on this point. It's simply wrong for the government to subsidize religious discrimination."