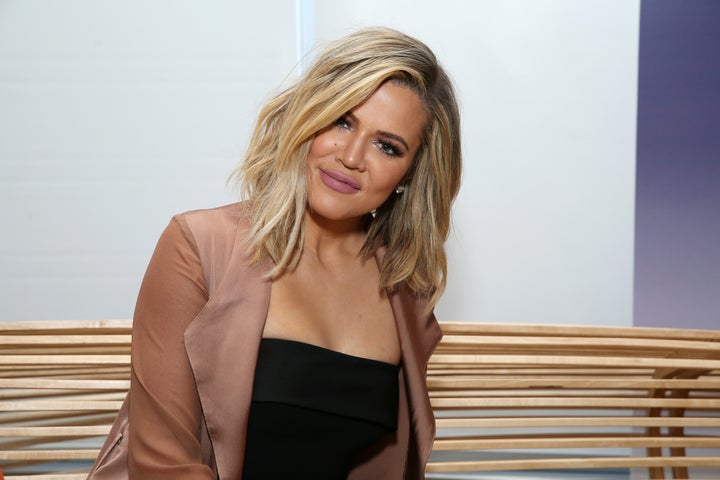 The 32-year-old reality star just can't catch a break. After years of being called the "fat" Kardashian sister, Khloe has gotten into incredible shape over the past few years, claiming she's lost around 40 pounds. 
But now, some sites are saying that she's taken her weight loss too far. Khloe voiced her frustrations on Twitter Thursday morning, upset over the fact that she just can't win over the media at any weight. 
After she tweeted, fans quickly rushed to comfort Khloe on her various social media accounts. 
"You're not 'too' anything, just always the perfect amount of you," one fan tweeted, while another wrote, "You look amazing and you are totally my body inspiration," in a heartfelt Instagram comment.
Khloe told People that, growing up, she knew she looked different than her sisters, but her family made sure she always felt "beautiful." But as soon as "Keeping Up With the Kardashians" hit airwaves in 2007, things changed. 
"Right before the show started, I thought I was in good shape, but I guess not good enough for Hollywood's eyes," Khloe said. "I didn't realize I was the 'fat' sister until I went on TV and the media started saying that about me."
Though Khloe no longer gets teased for that reason, being the "right" weight in Hollywood is a delicate balance, with women in the public eye often facing unsettling amounts of pressure. Female celebrities risk being fat-shamed if they ever gain a few pounds ― like Selena Gomez when she posted this Instagram ― but are torn apart in tabloids if they lose too much weight. It seems like there's no winning. 
REAL LIFE. REAL NEWS. REAL VOICES.
Help us tell more of the stories that matter from voices that too often remain unheard.
BEFORE YOU GO
PHOTO GALLERY
Khloe Kardashian 100 Sexiest Photos