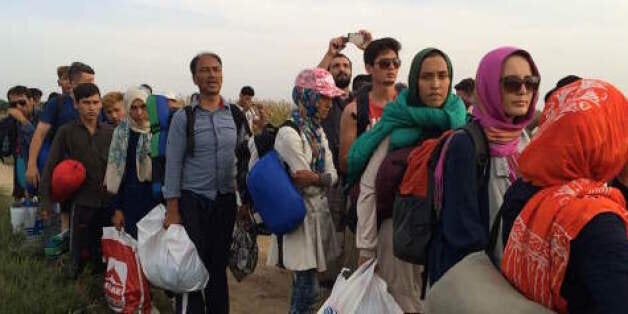 TOVARNIK, Croatia -- The plastic bag Said is holding has been torn, and with every step he takes, nuts slide through its two holes. Said doesn't notice the tear. He turns around to wave at his wife, who is walking just a couple of steps behind him.
The young Syrian couple left their home 13 days ago to make their way to western Europe. Their journey is taking longer than expected. They had planned to be in Vienna by Wednesday to meet Said's cousin.
But for now, they are at the Serbia/Croatia border, a new site of hope for many refugees who are stranded.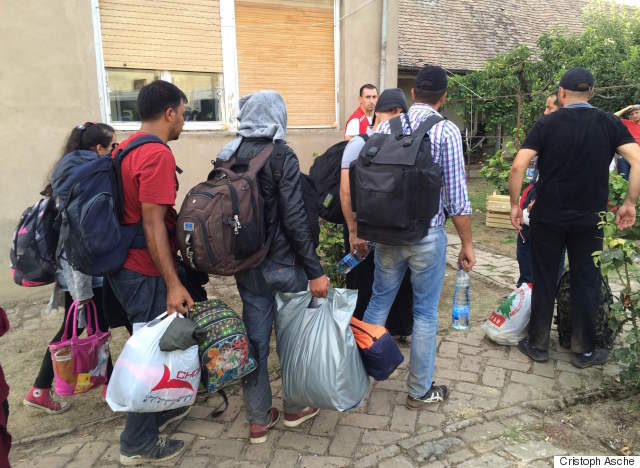 Said stands in line to register for a seat on one of the next shuttle busses heading to Zagreb, Croatia.
Hungarian Prime Minister Viktor Orbán fenced off the country's border with Serbia earlier this week, interrupting the stream of refugees. If you are in Serbia, that means you're stuck.
Said and his wife are among several hundred trying their luck with Croatia. In Croatia they're in the EU. And if they make it to neighboring Slovenia they will have made it to the Schengen zone, which would allow them to travel freely.
"Thank you, thank you," Said says over and over, as Croatian police officers usher him into a personnel carrier, which will transport him and his wife to the Croatian border town of Tovarnik.
A man from Sudan, dressed in an unbuttoned shirt and carrying a large backpack, has more time to talk.
In the morning, busses brought everyone from the Serbian city, Šid. "Somewhere back there," the Sudanese man says, pointing at the dirt road behind him. He traveled by taxi for a while, he says. Then he walked, like all the others.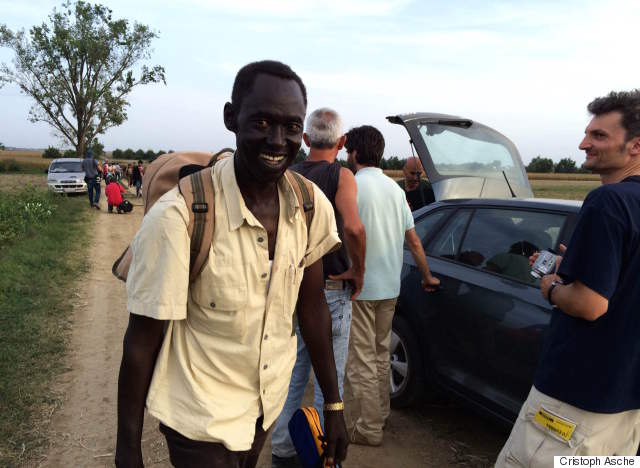 This man has fled from Sudan. When asked "Where are you from?" he replied: "From God." As they had walked, the refugees passed corn fields and the Serbian woods, where landmines are supposedly left over from The Croatian War of Independence. Maps of the area around the Serbia/Hungary border that had red flags marking suspected mined areas, circulated on the Internet Wednesday. The dormant landmines don't scare the refugees.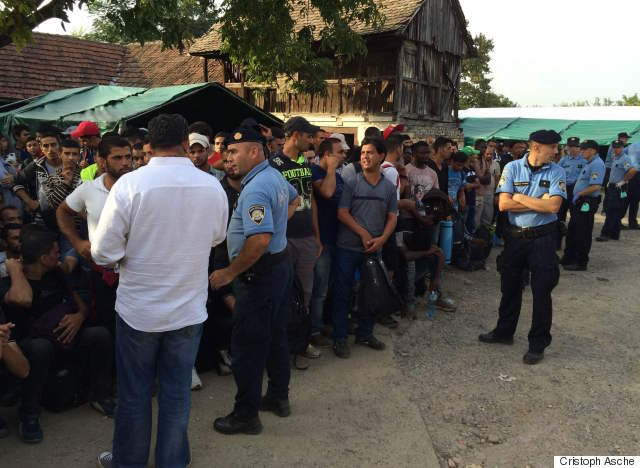 Refugees wait for the shuttle buses, which will take them to Zagreb, Croatia.
In Tovarnik, which is located on the Croatian side of the border, refugees are directed to a fenced-off waiting area after getting out of the police cars.
The authorities seem to have prepared for a large number of refugees. Ever since it became evident that Croatia could be the next Hungary, the Croatian government has dispatched 6,000 police officers to its borders.
On Wednesday morning, the first group of refugees tried to cross the border between Šid and Tovarnik without registration. Croatian police later picked up the refugees from the fields.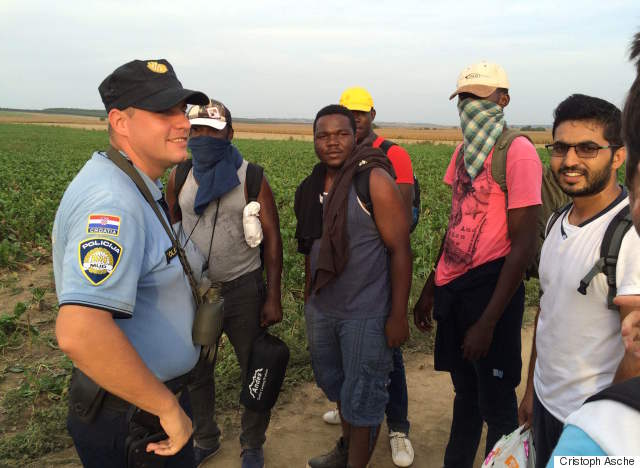 A Croatian police officer waits for the arrival of a police car, which will transport the refugees. The same day, a rumor broke out among the refugees that there are shuttle busses in Tovarnik that can take them to Berlin. According to the police, the shuttle buses in Tovarnik only go as far as the Croatian capital, Zagreb. A Croatian officer remarks that they have no control over happens next.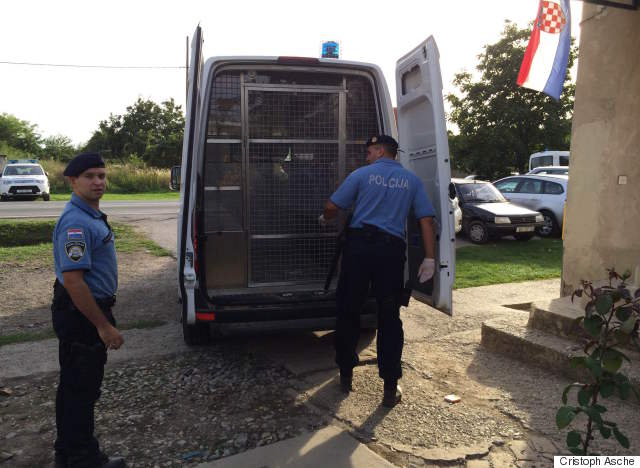 This personnel van transports refugees across the Serbian border to Croatia.
It is likely that Croatia will become Europe's new transit country. A nation where 1 in 5 people are unemployed, may not be ready to take in thousands of displaced people. Croatian authorities said recently, however, that the country has the capacity for 3,000 refugees.
At least, unlike Hungary, it isn't neglecting people in need.
This post first appeared on HuffPost Germany and was translated into English. It has been edited for clarity.
REAL LIFE. REAL NEWS. REAL VOICES.
Help us tell more of the stories that matter from voices that too often remain unheard.