We've always had a soft spot for the yarn-crazed wonder known as Olek, but her newest creation, a crochet rickshaw, takes our obsession to new heights. (Yes, it may even be cooler than her giant alligator masterpiece.)
Dubbed the "Yarnshaw," the colorful wheeled device is the perfect antidote to cheesy New York tourist traps. Watch the moving artwork bring squeals of laughter to children and adults alike in the video above. To learn more about Olek, read up on our earlier coverage of the artist here, here and here.
Are you bold enough to allow a masked yarn enthusiast to maneuver your vehicle? Let us know in the comments section and check out Olek's work on Einstein in the slideshow below.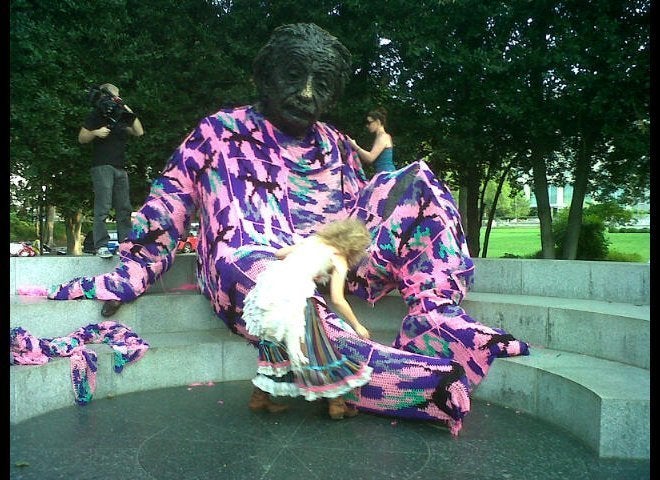 Olek Meets Einstein
Popular in the Community