In an e-mail to HuffPost Style, Ferguson says that food was a pretty obvious choice when it came to picking a theme for the hats. "It's colorful, fun, simple in shape and being in Melbourne, food is everywhere," he said.
Ferguson seems to know no limits when it comes to fashionable food, but from hot dogs to sushi to even condiments, the hats are no small feat. "The most difficult one to make was easily the burger hat, he said, adding, "I was working on it for ages. Most of the time was spent figuring out how to make it, but since then I've figured out how to make things faster."
So, does he ever wear the elaborate masterpieces outside of the house? Not yet. "I'm too scared to wear them out! I know I will eventually, but right now I'm too scared that they will be ruined," he said.
Check out his amazing designs, and excuse us while we satisfy our sudden donut craving.
Related
Before You Go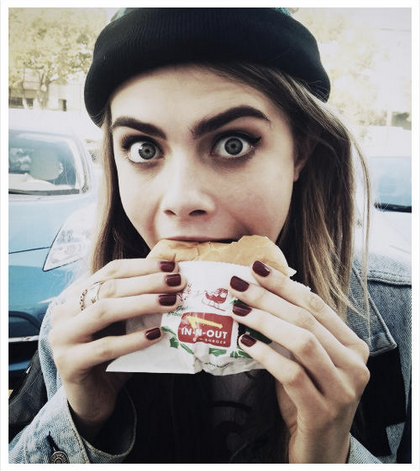 Models And Food