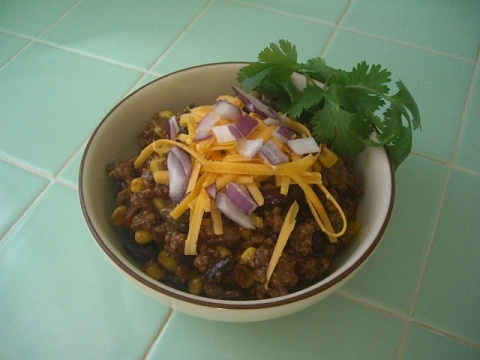 Slow cooking at low temperatures has been around for a long time in many forms, from pit-roasted whole pigs in Samoa to sand-pit clambakes in New England.
But you don't need a tropical back yard or a private beach to enjoy this succulent cooking method. Starting in the 1970's, the popular and versatile countertop slow cooker, or "Crock Pot," warmed its way into the hearts of home cooks looking for convenience and deliciousness combined. The early models offered simply a turning dial for control; now you can find computerized displays that offer varying temperatures and multiple options for timing and holding anything from a pot roast to chili to vegetable stews. And removable ceramic liners make cleanup quick and easy.
This slow, contained method of cooking also allows you to retain maximum nutrients in what is essentially a closed system; minimal evaporation occurs, and the wholesome goodness of your ingredients remains largely intact.
Recipes tend toward the simple and straightforward, with good reason: elaborate concoctions are not necessary to achieve spectacular results, and time is of the essence to the concept. After all, the raison d'etre of the slow cooker is freedom from being confined to the kitchen for extended periods of time. Prep a few items, toss them in together, push a button, and go on your merry way, making the world a better place while your delicious dinner cooks itself.
There are just a few things to keep in mind as you select and utilize your slow cooker:
Size. The heating pattern requires that the container be at least half to two-thirds full, so be sure to choose the right volume cooker for your needs. If you're mostly cooking for two, then a smaller version will do, say a two- or three-quart model; if you've got a big family to feed, or like a lot of leftovers (I do!), then a six- or seven-quart model is the way to go.
Features. Possibilities run from the simplest single-dial heating control to an array of options including insert thermometers, automatic warm settings, and clips to secure the lid for transport. Consider how you will use your cooker: will you be making just simple family meals while you're at home? Will you be taking generous offerings to pot-lucks or the in-laws? Will you need your crock to cook and then hold while you're at work? All these will affect what features you want.
Meat. For both flavor and safety, it is best to sear meats before adding to pot. And by the way, the best meats for this cooking method are also the cheapest! Clod roasts, stew meat, shoulder cuts, rump cuts - all these have connective tissue that breaks down during slow cooking and adds flavor and tenderness. Just be sure they're covered with the liquid. One of my all-time favorites is a simple bison clod roast - a few carrots and onions, some broth and herbs, and magic happens.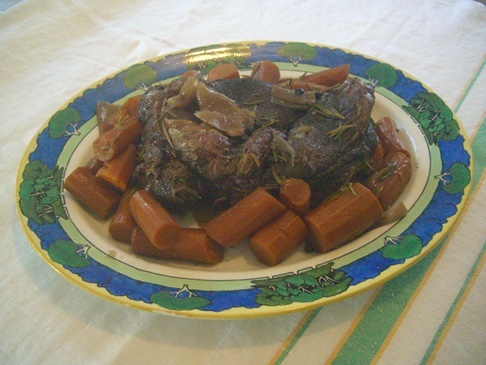 Liquids. They will impart a great deal of savor to your finished dish, so be sure they are high-quality and flavorful. And heating them before adding to the pot will cut down on cooking time by about half an hour, plus it helps the flavors to merge more fully.
Leave It Closed. The condensation liquid that forms inside the lid helps return moisture and heat to the dish, and provides a seal around the edges to enhance the process. If you need to open the lid, keep it brief.
Choosing Your Pot. There are many good brands and options, so I'm going to recommend that you do a little homework, read the reviews, figure out what you need, and then go for it. I am blissfully happy myself with my six-quart programmable Hamilton Beach, but you'll want to determine what's best for your own needs.
There are tons of cookbooks nowadays that can guide you as you explore the wonderful world of slow cooking. Browse a few, pick up a couple of recipes off the internet, and enjoy the extra time and terrific comfort food that this modern convenience provides. Here are a few ideas to get you started!
Chunky Turkey & Black Bean Chili
4 lbs. boneless skinless turkey thighs, cut into 1" cubes
2 tablespoons olive oil
2 10-ounce cans Ro-tel tomatoes
1 15-ounce can organic black beans, rinsed & drained
1 1/2 cups fresh corn kernels
1 cup chopped brown onion
3 cloves garlic, sliced thin
2 tablespoons ancho chile powder
1 tablespoon ground cumin
2 tablespoons sweet paprika
1 tablespoon chipotle flakes (optional, for heat!)
2 tablespoons Worcestershire sauce
2 tablespoons brown sugar
4 cups organic chicken broth, heated
Salt & pepper to taste
Grated cheddar & chopped red onions for garnish
In a large pot, heat olive oil over medium-high heat; add turkey thighs and saute, stirring often, until just barely cooked through.
Place turkey in slow cooker with all remaining ingredients, stir well to combine. Cook on high for 4 hours. Check occasionally, add more broth if needed. Best if refrigerated overnight and re-heated.
4 cups eggplant, cut into 1" cubes
2 15-ounce cans organic chickpeas, rinsed & drained
1 cup red onion, coarsely chopped
2 large zucchini, cut into 1-inch pieces
1/3 cup fresh oregano leaves
2 cloves garlic, sliced thin
2 cups organic vegetable broth, plus extra
Salt & pepper to taste
Combine all ingredients in slow cooker and stir to combine. Cook on high for 2 1/2 hours. Check occasionally and add more broth if needed.
[ A version of this post appears in my "Kitchen Matters" column in Better Nutrition Magazine. ]