Two people in Florida were bitten by a crocodile in an attack that may have been the first of its kind.
The paper reports that Rendon was bitten on her left shoulder, while Jimenez was bitten in the hands and torso.
The swimmers apparently ignored warning signs on the canal, where two crocodiles have been living for more than a decade, according to WPLG Miami.
Wildlife officials are now trying to trap the crocs and relocate them to a wildlife sanctuary, but not everyone is happy with the plan.
"I think they were standing their ground," Elizabeth Bustin told the station. "That was their territory. Somebody came into it unexpectedly. They didn't go for the throat, they didn't tear a limb off, they bit. If you want to go swimming at 2 a.m., go swimming in a pool, not the canal."
While other attacks have been reported, they have not been confirmed.
However, the agency warns that the crocs are still hunted illegally, and also face habitat loss due to coastal development.
They are currently listed as vulnerable.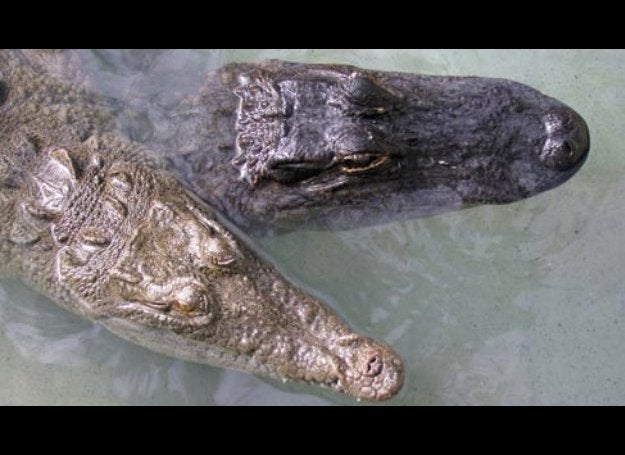 American Crocodile Rebounds In Florida
Popular in the Community