In Zimbabwe, if there's a monster hiding under your bed, it may just be an 8-foot crocodile.
Guy Whittall recently discovered as much when he heard a maid scream from his room at the Humani Ranch one morning. The 40-year-old had managed to sleep the entire night without noticing there was a crocodile under his bed. According to Caters News Agency, Whittall blissfully slept more than eight hours on the low-lying bed, completely unaware of what was concealed beneath. The former cricket player, who currently serves as director of the family-owned lodge, even recalled hanging his feet over the side of his bed for some time in the morning.
"The really disconcerting thing about the whole episode is the fact that I was sitting on the edge of the bed that morning, barefoot and just centimeters away from the croc," Whittall said, according to The Telegraph.
After the uninvited guest was exposed, animal control workers were called, and a team roped and dragged the estimated 330-pound creature back to the wild. The crocodile is believed to have come from the Turgwe River, located more than a mile from the ranch.
Before You Go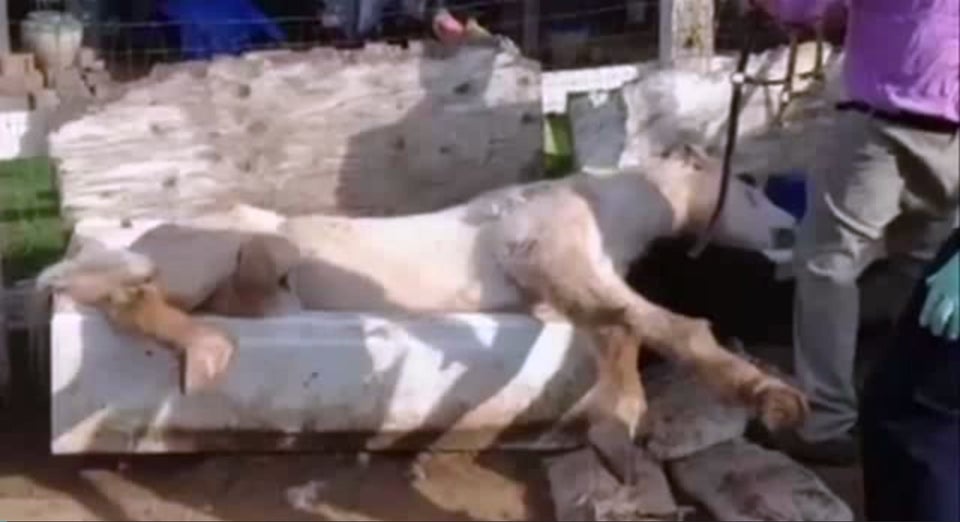 Animals In The News
Popular in the Community