If you're the only thing standing between a giant crocodile and a potential meal ― or if you're close enough to be that croc's meal ― definitely do not try this.
An unidentified woman in Australia was recently caught on video standing between a croc and a little dog that clearly looked like dinner to the reptile. Instead of picking up the dog and running away, she calmly took off her flip-flop and waved it at the croc, then shouted at it.
The incident, which took place last month at Cahill's Crossing in Kakadu in the Northern Territory, where crocodile viewing is especially popular, has rangers worried that the next tourist might not be so lucky.
Another expert said this encounter could have ended in tragedy.
"A lady turns up with a small dog, it sets the instinct off immediately in the crocodile … one crocodile went straight over another crocodile and straight towards her," local crocodile enthusiast Lyndon Anlezark, who filmed the incident, told the network. "We could have had a death there that day."
Experts agreed that people should keep well clear of the water's edge when crocs are known to be around as they can quickly strike.
Before You Go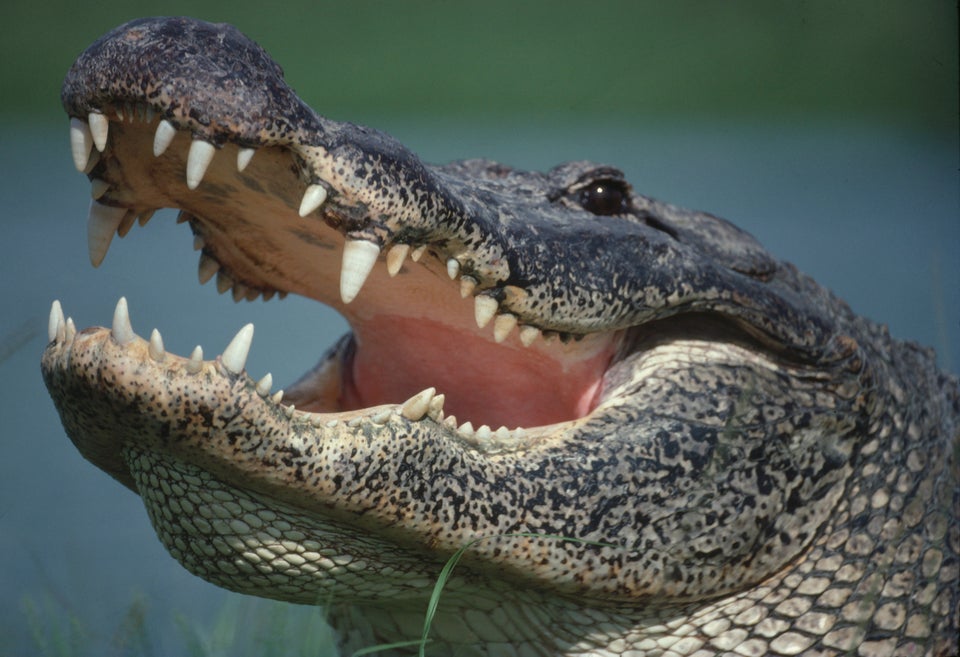 Great Gators and Crocs
Popular in the Community