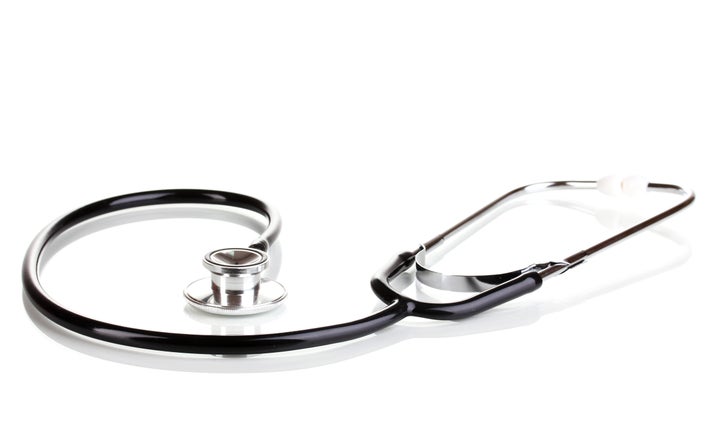 My name is Mike McCready and I have lived with ulcerative colitis and Crohn's disease for 25 years. Despite this diagnosis, I have a fortunate career as the lead guitarist of Pearl Jam, a beautiful family, and am an advocate -- along with my wife -- for people struggling with these same diseases.
The symptoms of my illness began in 1987 when I was 21 years-old, struggling to make it as a rock musician in Los Angeles. After experiencing terrible abdominal pain, I went to the bathroom and found (warning: not pretty) bloody mucus in the toilet. Shortly thereafter, I was diagnosed with Inflammatory Bowel Disease (IBD). I decided to put my musical dreams on hold and move back to Seattle. Depression ensued and it took me six months before I could pick up a guitar again, but I did (thanks to a particularly killer Stevie Ray Vaughn concert). Two years later, Pearl Jam was formed and our career took off.
I was successful beyond my wildest dreams musically, but very sick physically. I had "accidents" on stage, and spent the first song of my lifelong dream of opening for the Rolling Stones in a side-stage Porta Potty. My band knew about my disease and was supportive, but for the most part, I didn't talk about it; I was ashamed and didn't know anyone who really knew anything about it anyway.
In 2001, Pearl Jam was doing a series of benefit shows, and my now-wife Ashley, urged me to connect with the Crohn's and Colitis Foundation of America (CCFA). She believed that connecting with other people who were suffering from IBD would help me to better understand and manage my illness. We began investigating everything there was to know about my disease, including recommended diet, exercise and new pharmaceutical solutions. I learned about how our insurance system works and what questions to ask. I gained courage from the thousands of people I met with Crohn's and colitis, many of them children with worse cases than my own.
One of the most influential people I met over the years was an attorney named Jennifer Jaff. A fierce advocate for patient's rights, Jennifer founded Advocacy for Patients, a nonprofit devoted to helping people living with chronic illness learn their rights and navigate the exhausting labyrinth of insurance companies. Myself included. Sadly, Jennifer passed away this past September. Her death has been an irreplaceable loss to our community, but my wife and I are committed to honoring her work by continuing to support the essential services she provided so many.
This week is Crohn's and Colitis Awareness Week, a reminder of the many people living with these diseases, the families who love them, and the organizations that exist to help them all access the tools to live as well as they can and serve as their own best advocates.
Popular in the Community