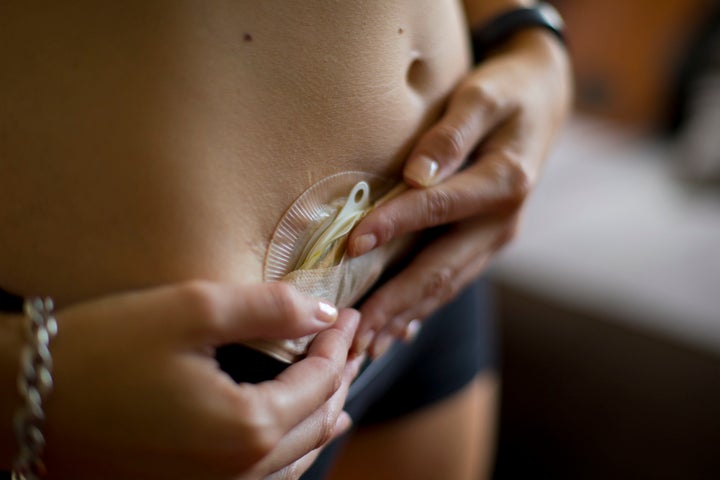 More than half a million people in the U.S. suffer from Crohn's disease, according to recent estimates, but their experiences with the chronic illness can diverge dramatically ― and new research changes the thinking on why the disease affects people differently.
"Some patients can experience pretty mild disease with relatively little disruption to their lives while others have a really torrid time with severe symptoms and recurrent flare-ups," said James Lee, a gastroenterologist at University of Cambridge and author of a new genetic analysis of people with Crohn's.
Indeed, some people may not notice symptoms for years after diagnosis, and others with the disease require courses of aggressive immunosuppressant medications and multiple surgeries, as well as time off from work or disability leave.
While the cause of Crohn's is not totally clear, researchers have established that the presence of certain genes ― more than 170 genes fall into this category ― along with the presence of some types of gut bacteria, are linked to a person's risk of developing the disease. Typically, the more of these 170-plus Crohn's "risk" genes a person has, the more likely they are to develop Crohn's.
And until now, experts had assumed that people with particularly severe Crohn's disease likely carried even more of these genes. But Lee and a team of researchers have identified a completely different set of genetic markers that explain severity: Four genes ― previously not known to be related to Crohn's ― that appear to determine how severe a case of Crohn's will get.
Tracking The Genes That Contribute To Crohn's
The researchers analyzed whole genomes of 2,734 individuals with Crohn's, identifying four genes that influenced how severe a person's symptoms were, but did not play a role in that person's overall risk of developing Crohn's in the first place.
What's more, none of the 170-plus genes previously linked to Crohn's risk seemed to affect the severity of the prognoses, counter to what had been the medical consensus, Lee said.
And the four genes newly connected to Crohn's were ones other research had previously found play a role in determining the severity of other chronic conditions, like arthritis and other autoimmune diseases (though they are not linked to the risk of developing those illnesses either).
That link to other diseases suggests that if scientists are able to design drugs that work against the specific genetic pathways identified in this study, such therapies may be effective on a range of illnesses, not just Crohn's, Lee said.
The Future Of Genetic Therapy
A bulk of Crohn's research over the past 10 years has focused on how the disease develops rather than how the symptoms manifest.
"From a patient's (and doctor's) perspective, the most important questions [at the point of treatment] are not related to how the disease developed, but rather to what the disease will do over the coming months and years," Lee said via email.
When it comes to treating patients with Crohn's, doctors currently start by prescribing strong immunosuppressive drugs to help keep the disease in check. But if those don't work, some patients will require surgery to remove parts of the damaged intestine ― and some patients go on to have these surgeries multiple times.
"We can now focus on developing drugs that actually target relevant pathways ― which should provide more effective therapies."
"By identifying the genes that are involved in determining outcomes in Crohn's disease, we can now focus on developing drugs that actually target relevant pathways ― which should provide more effective therapies," Lee explained.
Such new drugs are still likely a long way off, he added. The next step is taking a closer look at the four newly identified genes to better understand them and then repurpose existing drugs (or design brand-new ones) to specifically target the parts of those genes that cause Crohn's to flare up. And once scientists have an idea of what drugs might work, they would need to first be tested in the lab, then in animal models (if possible) and then in multiple phases of clinical trials in people.
But for the doctors and scientists actually investigating how to better help people with Crohn's disease, Lee said: "This work represents a major step forward."
Sarah DiGiulio is The Huffington Post's sleep reporter. You can contact her at sarah.digiulio@huffingtonpost.com.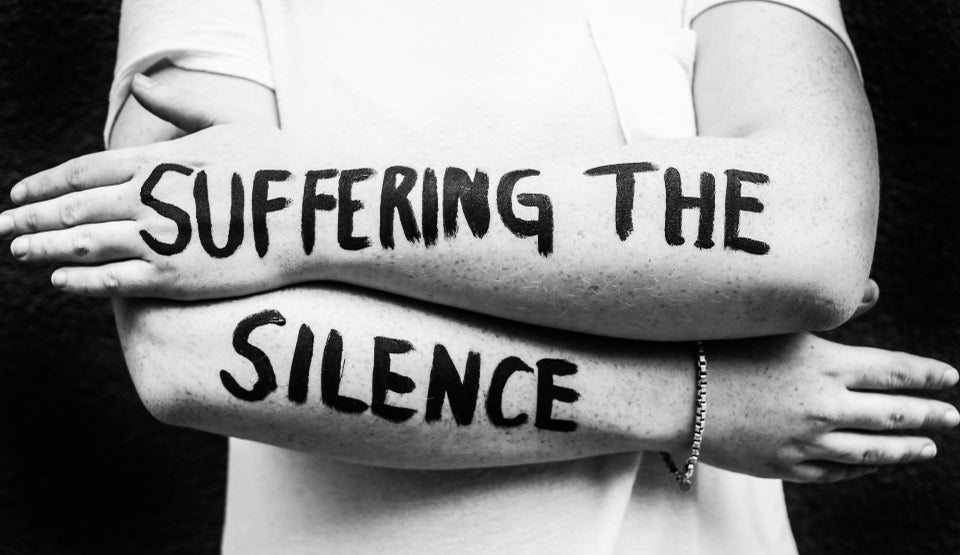 Suffering The Silence: Portraits Of Chronic Illness