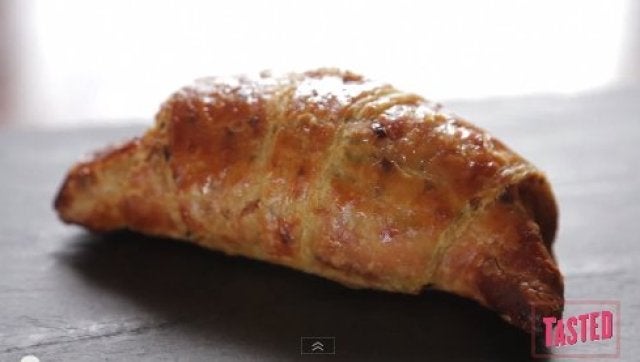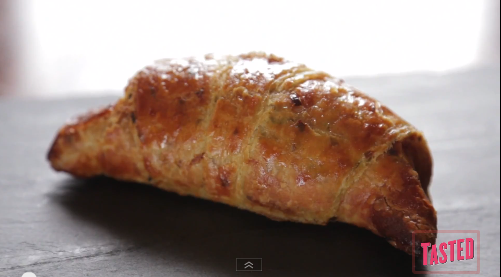 If you've ever tried the Cubano Croissant at Momofuku Milk Bar, you've probably wondered how they came up with the curiously (but gloriously) pickle-spiked dough. We've got two words for you: pickle butter!
The adorable and talented Christina Tosi, the Milk Bar owner and chef, is such a fan of pickle butter she'd take it home and spread it on toast. On this episode of Tasted.com's My Ultimate Sandwich, she gives us the play-by-play of the Cubano Croissant, which also turns out to be her favorite sandwich.
The pickle butter is sheer creative genius, but the perfectly tangy braised pork is technical perfection. First, the pork shoulder rubbed with a combination of kosher salt, light brown sugar, granulated sugar and freshly ground black pepper and then slow-roasted. Once shredded, it's tossed with a Cuban-style marinade consisting of orange and lemon juices, garlic, dill relish, cumin and oregano.
We'd find a way to incorporate the rich, tender pulled pork, balanced by those classic citrusy "mojo" flavors, into any sandwich. Still, it makes a winning trio with the Cubano's traditional slices of ham and smear of mustard, all rolled into oh-so-buttery croissant tarted up with pickle bits. Check out the video below for Christina Tosi's Cubano Croissant recipe.
Popular in the Community