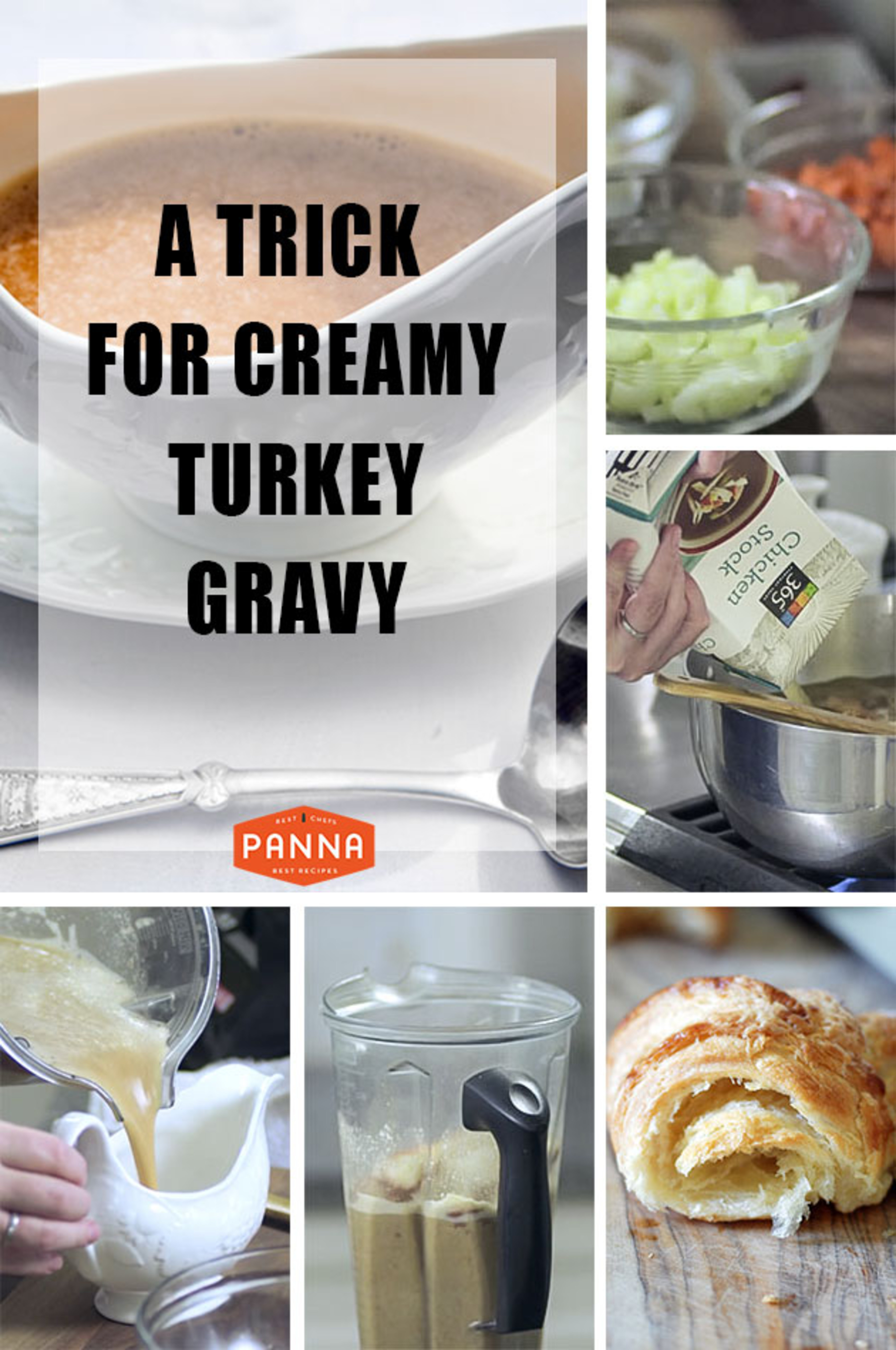 Here's the thing about turkey gravy: Done right, it's creamy, rich, and glorious. Getting there? That's the challenge. Sure, you could fuss over your roux until it's perfectly golden and lump-free -- but we think you've done enough heavy lifting for one holiday. Who's going to know if you cheat a little?
That's where croissant gravy comes in. The brainchild of Top Chef winner Stephanie Izard, this isn't the technique they teach you in culinary school, and that's a good thing. There's no flour to worry about or whisking to be to done -- just day-old croissants and some chicken stock, all thrown into a blender. If it sounds too good to be true, we don't blame you. But have a little faith, and we promise the thick, buttery gravy you've always dreamed of.
1. Start with the good stuff.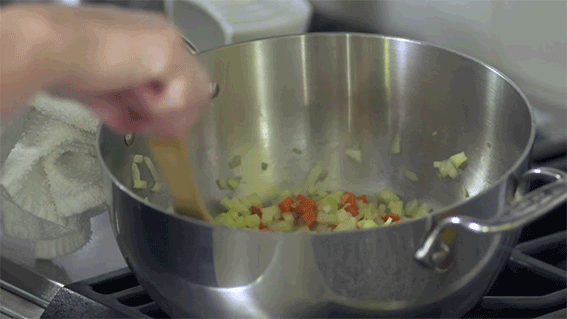 Stephanie's recipe starts off like any other turkey gravy: Break out the onion-celery-carrot trio, sweat the vegetables, deglaze with wine. This is also your chance to add giblets, drippings, and other fun bits you're left with after roasting turkey.
2. Pour in the chicken stock.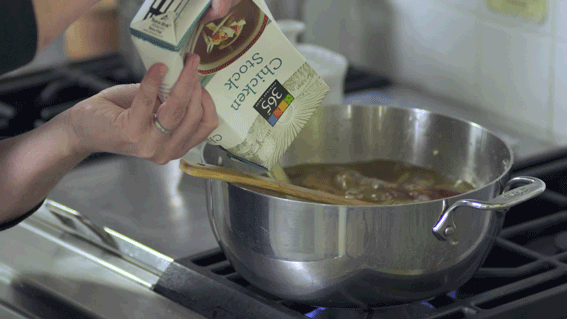 If you're serving a dozen, two quarts of store-bought stock should do the trick. Let everything simmer, until the liquid has reduced by half--and after 10 minutes, all those aromatics you added earlier will make even the humblest tetrabox taste homemade.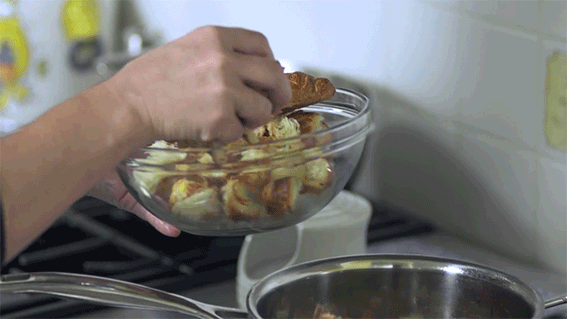 It's time to bring out the big guns--and by big guns, we mean croissants, cubed and gently stirred into your gravy. Nervous? We get it. But do it anyway.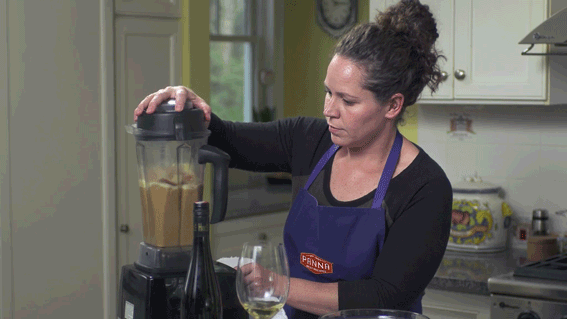 This is your moment of glory. Fill a blender not more than halfway with gravy, flip the switch, and watch the magic happen. If the gravy's not thick enough, feel free to add another handful of croissants, until you reach the texture you love. Hear that? That's the sound of you winning Thanksgiving dinner.