It was bound to happen sooner or later.
The cronut, perhaps the most (over?)hyped food mash-up ever, has itself been mashed up with another greasy American favorite: the cheeseburger.
On Sept. 10, Devil Dawgs, a hot dog stand in Chicago's Lincoln Park neighborhood, will unveil two new sandwiches that utilize cronuts -- or, in this case "crognets," as Dominique Ansel trademarked the original "cronut" term -- for what will surely be a gluttonous, sweet-savory culinary sensation.
Meet the Demon's Delight:
And here's the Wake n' Bacon: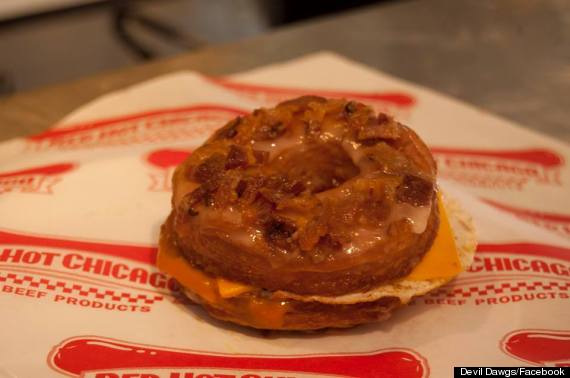 "What can be bad about it other than you have to work out a little bit longer to eat more of them?" Devil Dawgs owner Alan Katz told DNAinfo.
The sandwiches will be priced at $6.99 apiece and are sure to sell quickly.
Before You Go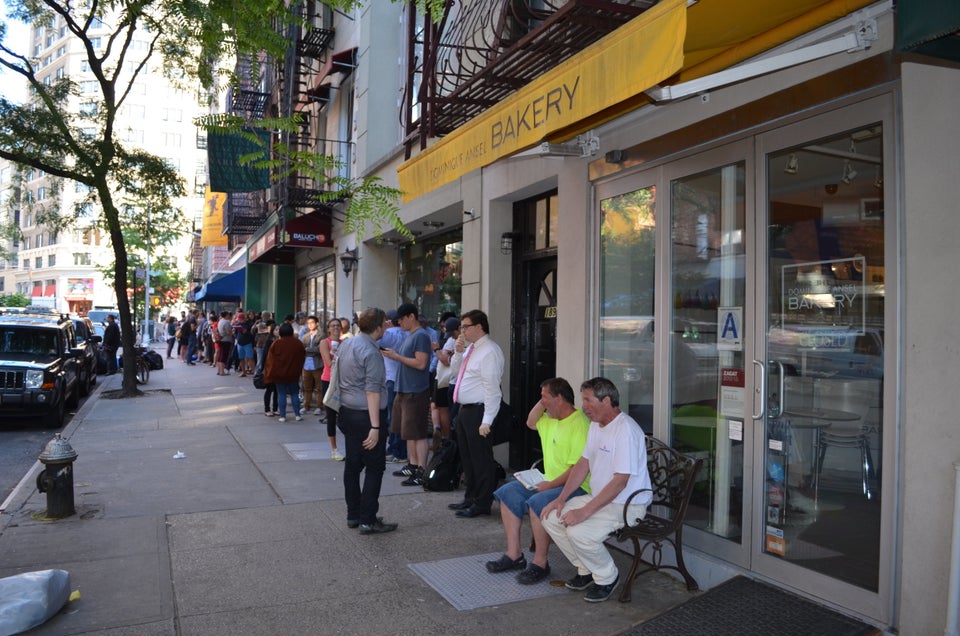 Cronut Craze Takes NYC
Popular in the Community