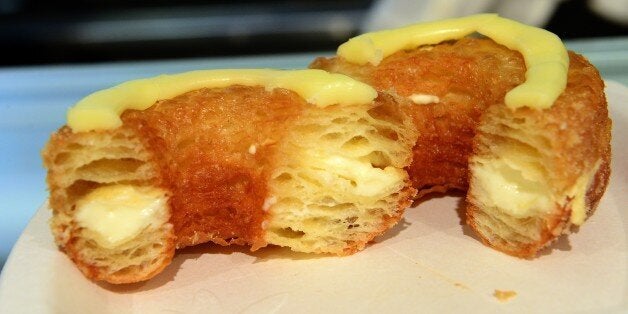 It's official. The name is Cronut -- with a capital "C."
United States Patent and Trademark Office records reveal that "Cronut" is now a registered trademark. Dominique Ansel filed the paperwork for the croissant-doughnut hybrid shortly after its public debut in May 2013, but the trademark was not registered until this week.
"We're so grateful for everyone's support over our little pastry," a representative for New York City's Dominique Ansel Bakery told The Huffington Post via email. "Hopefully we can do something fun to thank our fans soon!"
Our desire to protect the name is not an attempt to claim or take credit for all cooking methods associated with the recipe or all croissant and doughnut products in general. Instead, it offers the bakery and Chef protection against un-granted affiliations with the bakery or confusion from customers.
After New Yorkers first began lining up outside Dominique Ansel Bakery in the spring, the Cronut spurred other bakeries to try their hand at creating a hybrid. While other businesses won't be able to use the term "Cronut" to describe their pastries, they're free to sell their "crogels" and "crognets."
Related
Before You Go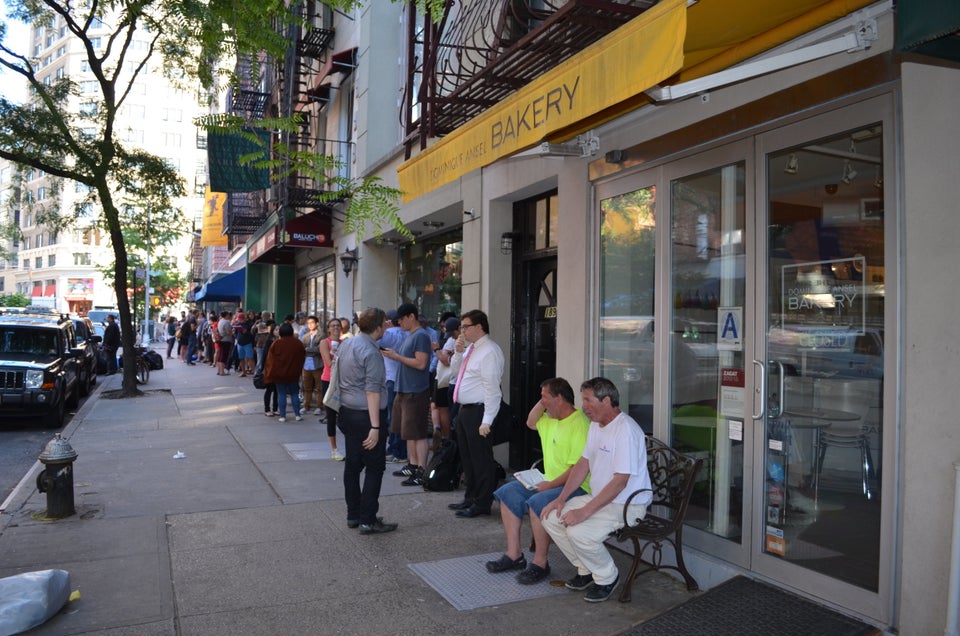 Cronut Craze Takes NYC