Skip to 2:13 in the video above, posted to Refinery 29 Thursday, to hear Ansel describe the time a customer put off popping the question because he couldn't get a cronut for his girlfriend that day. Now that's dedication!
Click through the slideshow below to find out how to incorporate donuts (or cronuts) into your Big Day.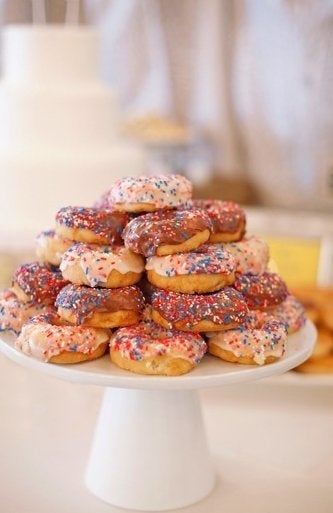 Donut Wedding Inspiration!
Related