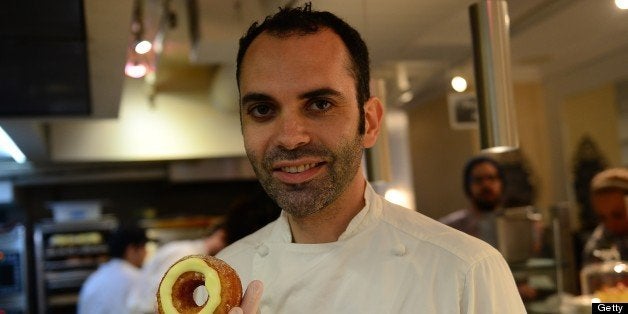 UPDATE: July 10, 2013: 3:40p.m. EST - Dominique Ansel told Huffington Post that he is working with Teespring, a site where users can customize apparel for fundraising initiatives, to develop cronut t-shirts for charity.
The pastry pioneer who created the now-notorious Cronut wants to use his success to help those in need.
Domnique Ansel, the visionary behind the croissant-doughnut hybrid, has responded to calls asking him to use his publicity and profits from cronuts to help address New York City's food insecurity. Recently, Fast Company pointed out that while several hundred New Yorkers can afford to spend two hours in line for Cronuts, one in five New Yorkers experience daily food insecurity.
Several Tweeters noticed Fast Company's observation and posted their responses to the irony of the cronut craze.
However, it was @EricaIsBusy's tweet that got Ansel's attention and inspired him to act. The architect behind the cronuts craze tweeted that he had donated cronuts to New York Needs You, a nonprofit dedicated to helping low-income students realize their academic and professional potential. He also mentioned that he would work on developing charity T-shirts.
Ansel later posted tweets encouraging Food Bank For NYC to get in touch with him and also emphasized the importance of charitable giving.
Before You Go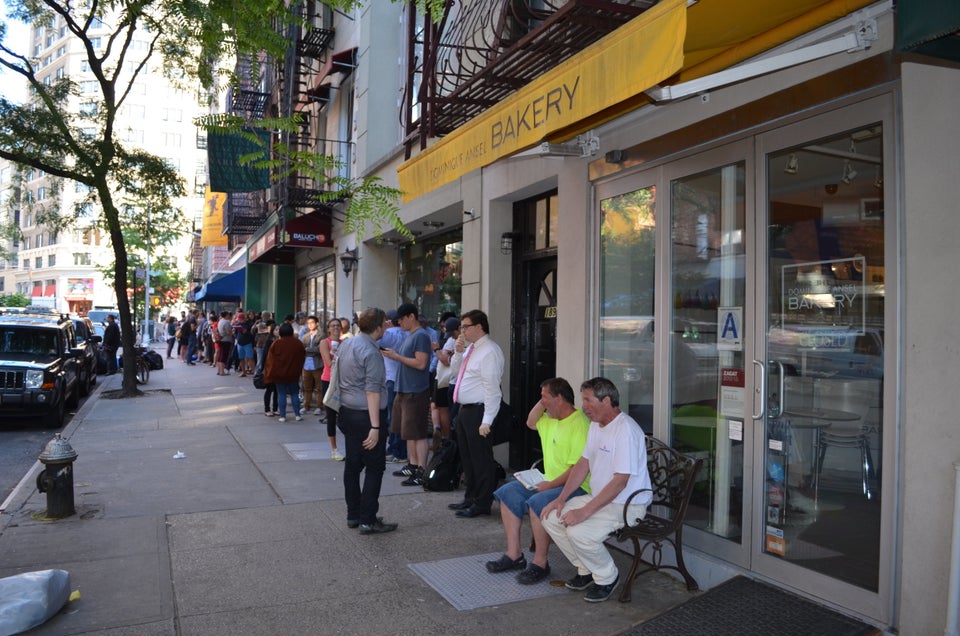 Cronut Craze Takes NYC
Popular in the Community