A man wanted for an aggravated robbery in Texas must be taking his disguise lessons from Steven Tyler because the dude looks a lady.
Police in Kilgore say the suspect is a tall, African-American man wearing a stylish green sleeveless knee-length dress, a white undershirt, a bob-style wig and sunglasses.
The robbery he's wanted for took place Saturday at a market. The surveillance footage from the crime scene shows the perpetrator entering the store and taking out a silver handgun described as a revolver.
The robber then produced a set of handcuffs and, according to a Kilgore Police Department press release, forced the clerk to handcuff himself before taking an undisclosed amount of cash from the register and clerk.
He fled the scene in a white 1987 Buick four-door sedan that was located a short time later by detectives in a parking lot near the crime scene.
The car is currently in the hands of the Kilgore Police Department, but the suspect remains on the loose, presumedly in something besides the green dress.
Related
Before You Go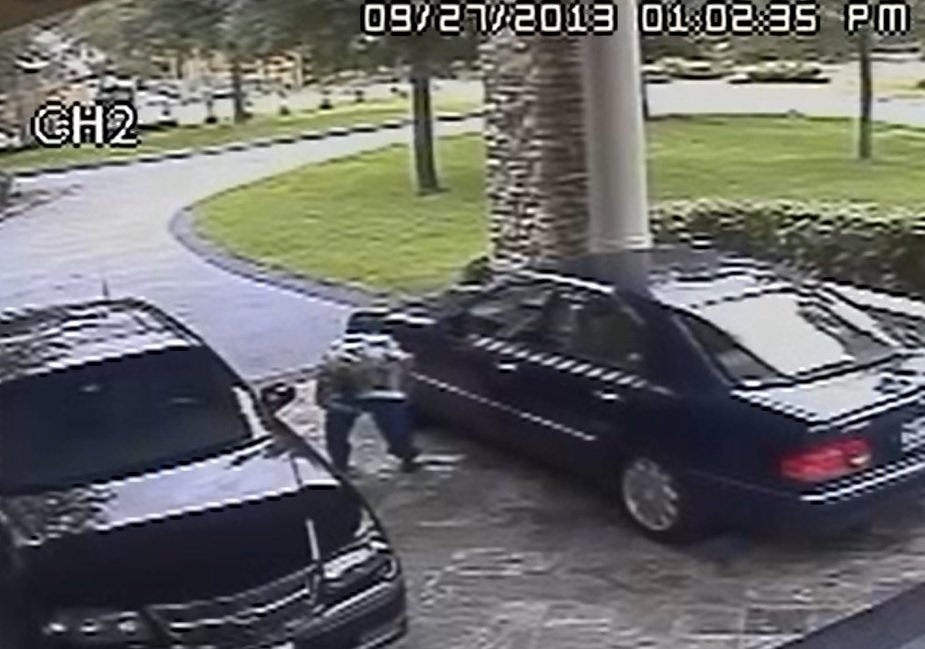 Bad Choices
Popular in the Community